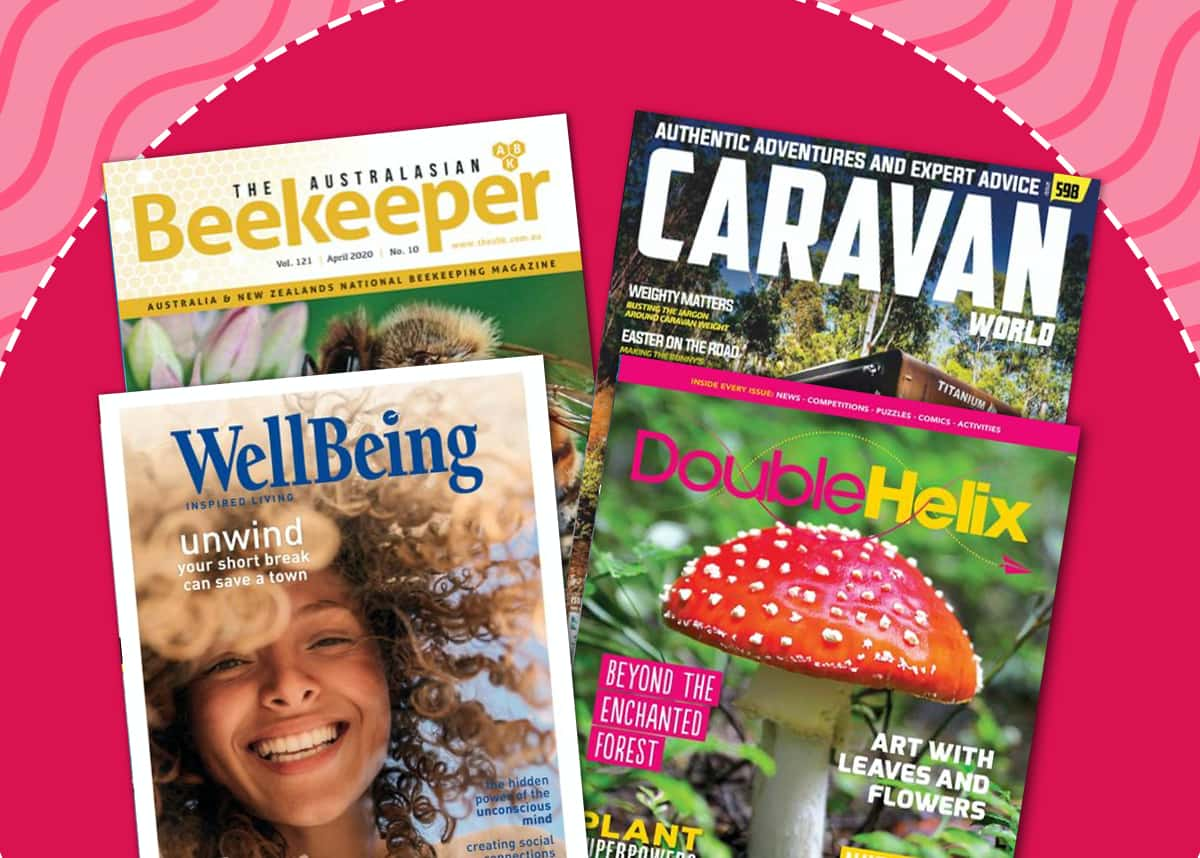 Special interest magazines are not new but what's different today is their subscription increases year on year compared with many better-known mastheads.
Hunter Drinan, Managing Director isubscribe said, "As customers have desired more specialised service and information, markets have responded with more customised products.
"We've seen a number of new magazines launch over the past four years and some heritage brands are having a renaissance due to changing consumer fashions.
"Credit is due to the publishers and editors who've identified a particular 'niche' audience and editorial opportunity and done an excellent job at creating value and engaging with that community."
There are a number of examples on isubscribe. Australasian Beekeeper (Beekeeper) is a magazine over 100 years old. As beekeeping has become more fashionable and the magazine increased its awareness, including a prominent feature in isubscribe's 2019 Christmas TVC, the publication's subscriptions have sky rocketed. Beekeeper's subscription sales volume finished up over 130% year on year (YoY) for 2019 on isubscribe, and sales are up over 250% year to date (YTD).
Double Helix, CSIRO's STEM inspired magazine for teens has experienced an over 20% subscription increase YoY since 2017. The kids magazine market is experiencing strong growth in recent years due to growing demand for 'offline' entertainment activities with educational benefits, such as the reading and learning involved with magazine content.
Caravan World, catering to the 'grey nomads' and burgeoning motorhome travel market has seen its subscription sales volume up 200% in 2019. It's YTD figures are up 34% YoY.
Lastly, WellBeing magazine is not new but its performance demonstrates the power of identifying a niche opportunity early. A steady increase of 10-20% in subscribers YoY since 2016, has supported this magazine as its perspective has become increasingly mainstream. WellBeing, once considered catering to just an alternate audience in the health and lifestyle publishing sector, is now the number one health title on isubscribe for the first time, taking over Women's Health magazine.
"On top of providing a great product, niche titles that are growing their subscriber base are actively marketing subscriptions and allocating resources, both time and budget. With isubscribe for instance, it may involve refreshing subscription offers, testing new tactics and participating in major sales campaigns.
"Where you have a growing community and sub-culture driving the editorial area of interest, there's usually great opportunity to acquire subscribers." Says Drinan.