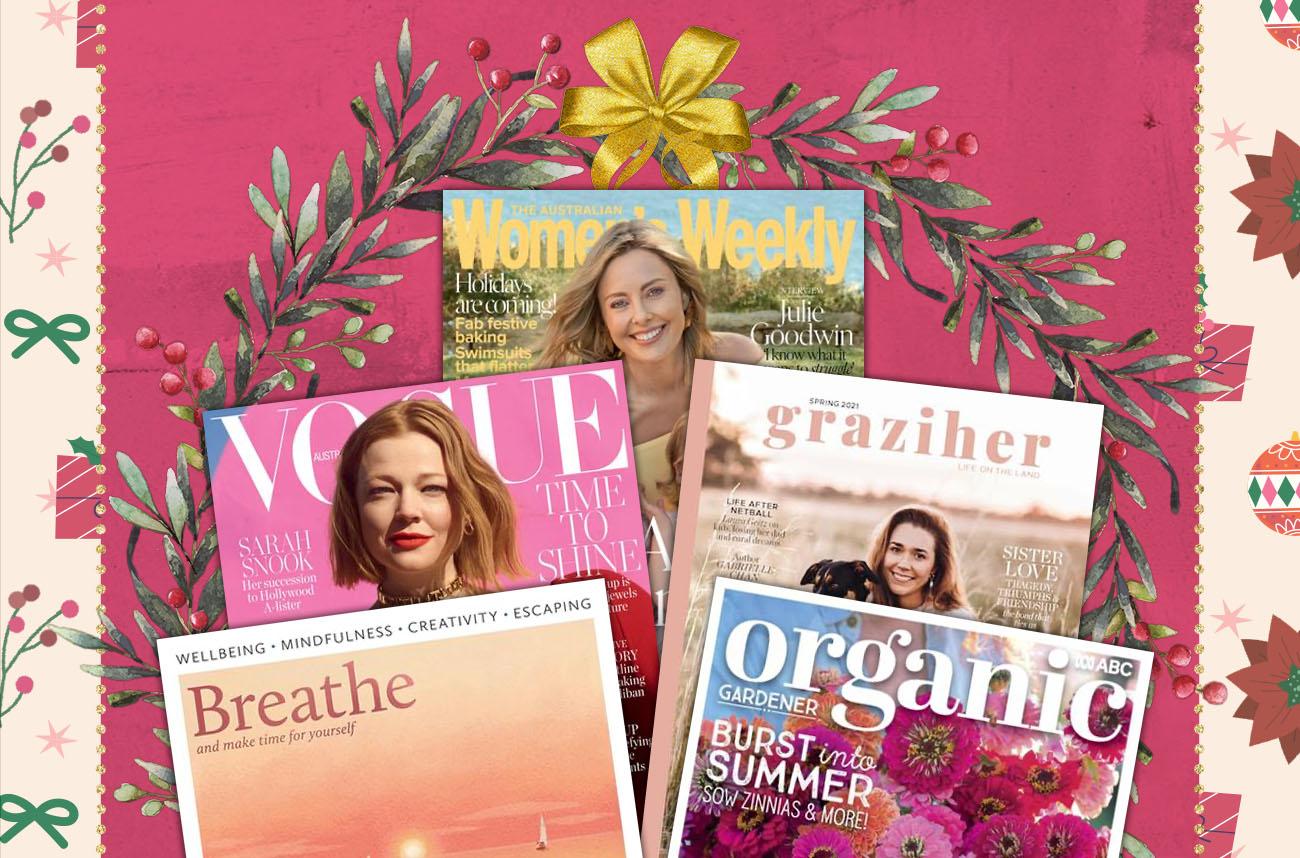 Vogue Australia
Vogue Australia is synonymous with Australian fashion while providing an account of all the people, places and events that exude style, both at home and around the world. If you wish to buy a gift for a loved one or friend who loves keeping their finger on the fashionable pulse, you can't go wrong with a subcription to Vogue Australia.
The Australian Women's Weekly
The Australian Women's Weekly continues to cement its place as one of the single best sources of lifestyle, celebrity, home, food and wellness news and features for Australian women. You can reliably delve into the real-life stories of the people who've captured your heart, cook seasonal entertaining or family meals from the AWW test kitchen recipes (with a healthy array of sweet treats as well) and be furrther entertained by updates on the latest trends in beauty, fashion and health while firing your brain on the monthly crossword. The Australian Women's Weekly magazine has it all!
Subscribe to The Australian Women's Weekly
ABC Organic Gardener
ABC Organic Gardener magazine is one for both budding and well-versed organic gardeners with additional features on 'eco-living' and making better lifestyle choices for the planet. As you would expect, the seasons guide each issue on what and how to grow fruit, vegetables and herbs with chemical-free gardening advice.
Subscribe to ABC Organic Gardener magazine
Breathe Magazine Australia
Breathe Magazine Australia exudes calm through its stunning illustrations and imagery and topical features. It's designed to bring new and fresh perspectives about how to live more consciously and find an inner peace. Each issue of Breathe magazine covers 5 chapters: Wellbeing, Living, Mindfulness, Creativity and Escape.
Shop Breathe Magazine Australia subscriptions
Graziher
Graziher is one of the hottest, independent magazines on the rise in Australia. It launched with a mission to champion and profile regional womens' lives and communities. The beauty of the bush radiates from every page along with the stories of resilience, creativity and entrepreneurship amongst the inspiring women featured in each issue. A subscription to Graziher is a great gift for those with a bit of country in their hearts.
Shop Graziher magazine subscriptions
For more ideas, including gifts for kids and for him, visit our Gift Shop where you can browse all the bestsellers.