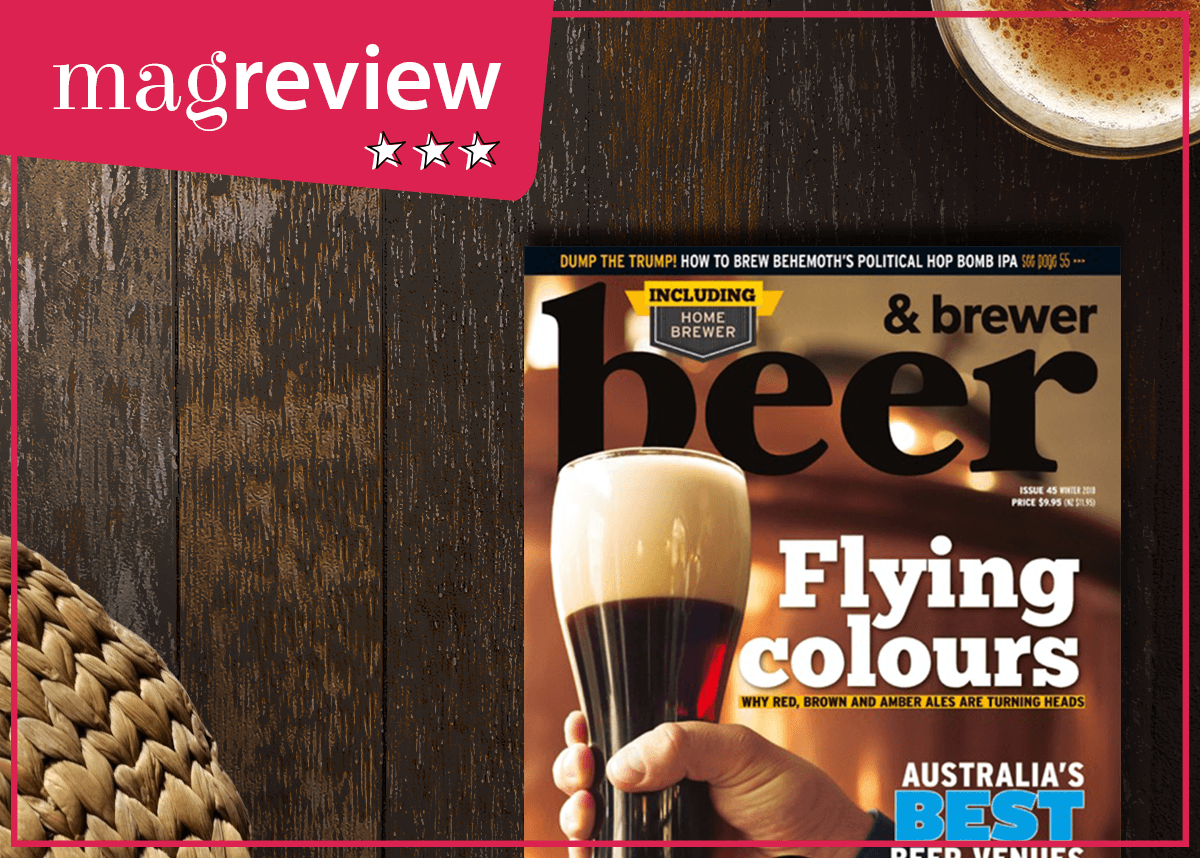 There's more to craft beer than hip locations and nifty names. Beer & Brewer magazine is about the practicalities of brewing, the experience of experimenting and the leisure of enjoying beer in all its shades and varieties. It neatly doubles as the brew bible for craft beer professionals and amateurs alike.
Industry folk can scope equipment and international updates while the home-brew crew can have fun with fermenting. They're taken through the process by the pros with a batch of new brews to make each issue. Hops hotspots, brew pubs and beer festivals put events on the map and dates in the calendar for thirsty travellers and those who think temperance and travel don't mix.

Looking for perfect presents for the lager lovers in your life? Brewquets, fidget-spinner bottle-openers and beer shampoo are just some of the beer based buys you never knew existed. And if pages of pale ales are making you peckish, then check out the direction they're heading with food. Hot cheese vegan dip and jalapeño corn fritters take beer snacks beyond a bowl of peanuts and into crunchy new territory.

Beer & Brewer magazine is strictly craft beer territory (purists only need to turn away for a moment while a few cider and whiskey stats sneak in) and rest assured that not even the professionals can agree about what 'craft' actually means. While they continue the debate of craftmanship versus ownership and independence, you can check out pages of beer reviews complete with style, glass and food matches to stay on track with the ever-expanding offerings at your local bottlo.
Magfactor of a full pulled pint for pleasing both the professionals and the home-brew crew.