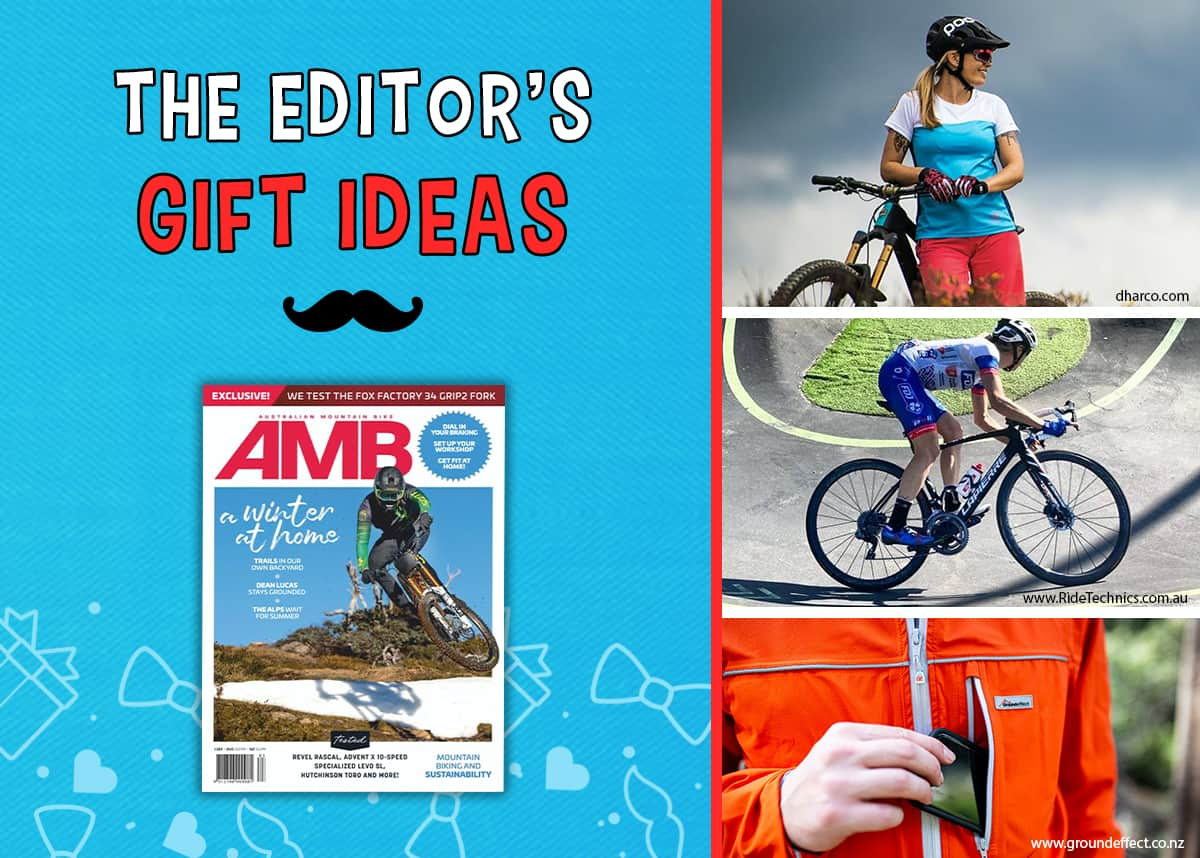 1. Keep Dad looking good and feeling great in some fresh clothing. Proper mountain bike clothing is not only more comfortable to ride in, but tends to deal better with conditions - including the ongoing build-up of sweat! Try some casual style from the Australian DHaRCO crew dharco.com.au or the even the quality gear from Ground Effect in New Zealand. They make all their gear in New Zealand and it's built to last!
2. Upskilling isn't just for job progression, any rider can really progress with some dedicated work on their skills. With mountain bike trails getting tougher and bikes more capable, spending time developing the pilot creates a safer way to extend riding capabilities. RideTechincs operate around Brisbane and Canberra and are some of the best in the game.
3. Why not keep Dad up to date with a subscription to AMB magazine? For $59 he will get 7 issues over 12 months, with stories, bike reviews, tips for nutrition, training, skills and repairs, and a plenty of indepth stories and interviews. It's the gift that not only gives for 12 months, but it enriches his experience too!