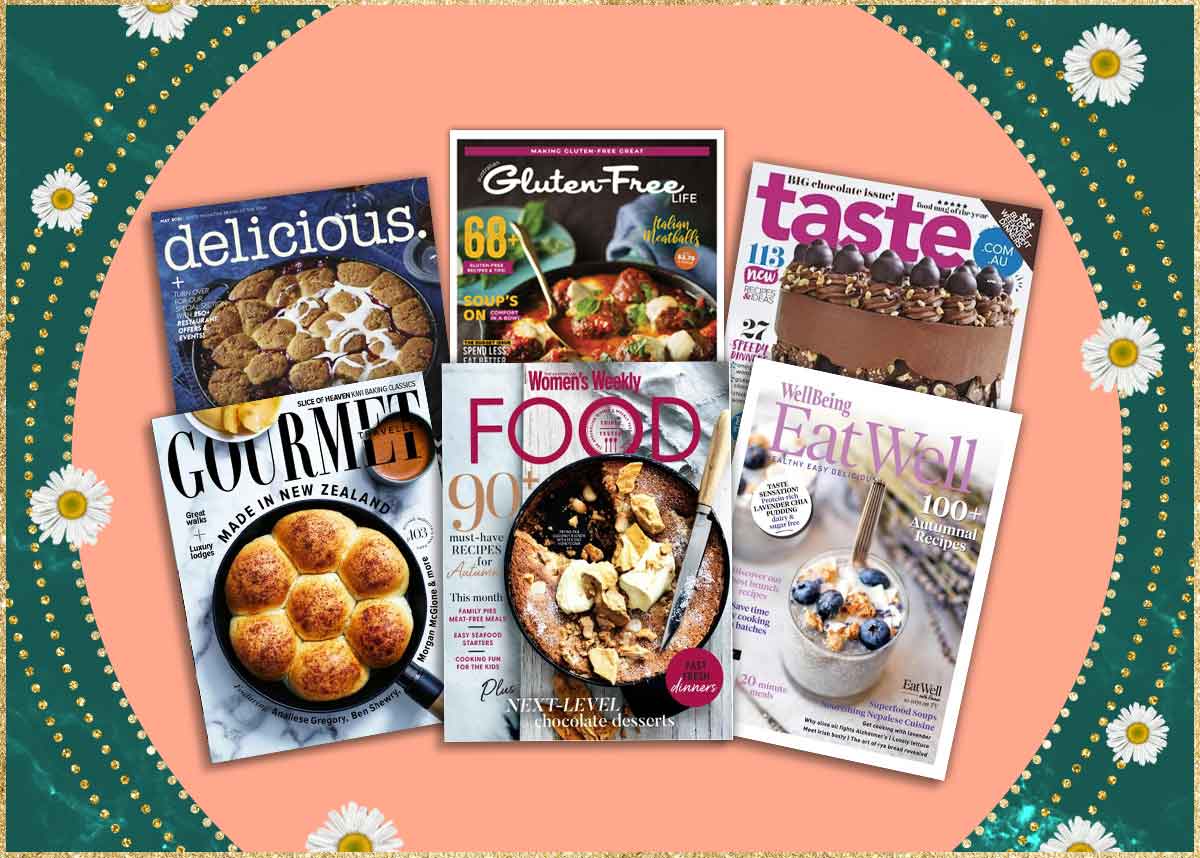 Delicious
Does your Mum love spending a day or weekend hunting for that special product or treat? Entertaining family and friends? Delicious magazine is the quintessential foodies' friend featuring celebrity chefs and everything from week night dinners to elegant dinner parties. Mum will also be on top of the latest food trends, must-do travel destinations and news and reviews with every issue. As the mag says, food is life, make life delicious!
Australian Women's Weekly FOOD
The Australian Women's Weekly recipes are world renowned, noted for their three times testing in the famous Weekly test kitchen! So if it's really comfort and reliability Mum is looking for in her cooking from the everyday and fast dinners to showstopper, entertaining dishes, it's hard to go past AWW Food.
Shop Australian Women's Weekly FOOD
Australian Gourmet Traveller
Australian Gourmet Traveller mixes food, wine and travel interchangeably almost because the experts know how to do all three so well hand in hand! Of course the recipes are the centre piece and they are always seasonal and lead by contemporary tastes and trends. Celebrity chefs contribute and often international columnists. To be across the Australian food, drink and restaurant scene and current recipes, together with what's happening globally, all your Mum needs is AGT!
Shop Australian Gourmet Traveller
Taste
Taste magazine is Australia's number one magazine for achieving serious cover-drool. You can't walk past its cover and not double take at the incredible feature cake or heart-warming dish. Taste's pages bring an array of delicious and affordable recipes from quick midweek dinners and breakfasts, to lazy weekend lunches – all with the help of Australia's favourite foodies. They key thing to know about Taste is while it's guided by seasonal trends, traditional favourites and healthy meals, it's always got you covered for naughty and nice treats! If your Mum would love that combination, Taste is the foodie mag for her!
EatWell
EatWell is about just that with over 70 recipes every edition! Chefs and bloggers help contribute to every issue with meal ideas that are exciting but represent good food and health. Think of green, vegan rissotto that looks too good to be true, or a creamy mushroom parpadelle. The fruit granola and breakfast combos look like a coral reef of colour and texture. If your Mum loves healthy alternatives and getting all the food colours in a meal, she'll be thankful to have Eatwell coming to her door to give her a hand with so many recipe ideas!
Australian Gluten Free Life
Australian Gluten Free Life was the first food magazine in Australia dedicated to gluten free recipes and lifestyle. It's expertise have been honed over that time and in each issue there are over 50 allergy-friendly gluten and wheat-free recipes. By subscribing Mum to AGFL she will not only receive enormous inspiration for entertaining and meals at home that suit her needs, she'll be part of a much wider community living the gluten-free life.
Shop Australian Gluten Free Life