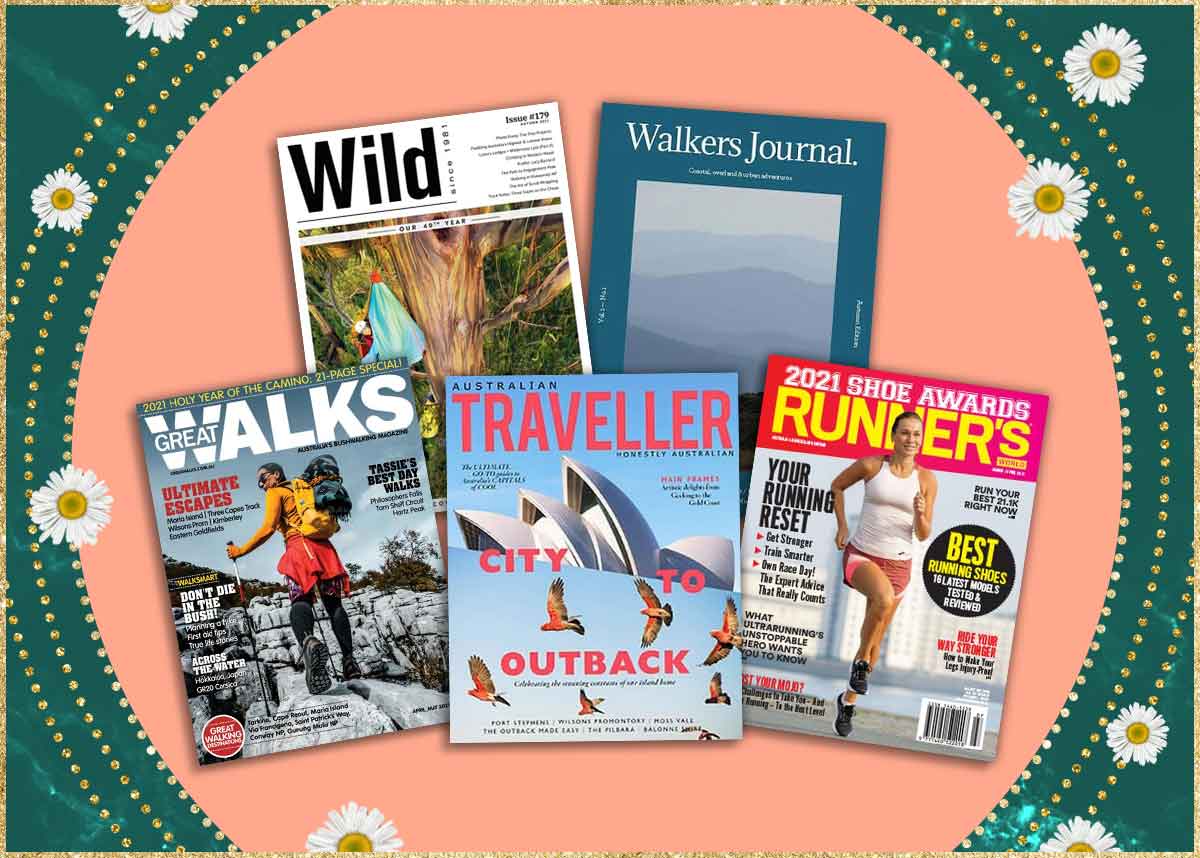 Wild
Wild is Australia's premier outdoor adventure magazine. Covering spectacular destinations that are great for hiking, paddling, climbing and Moutain Biking this is the title that will keep Mum inspired for her next adventure either on her own, with girlfriends or for the whole family!
Australian Traveller
If you want walking tours or walking treks, wildlife or wild nights, do-it-yourself camping trips or all-been-taken-care-of resort stays, all options are covered in Australian traveller. Mums who love sweeping coastal vistas or tropical sunsets, won't be disappointed. AT really has what the Mum who's always booking the next trip is looking for!
Walkers Journal
Walkers Journal is a brand new quarterly magazine, beautifully photographed and passionately written covering walks along our coastlines, through our hinterlands, mountains and cities. It's for everyone who likes to walk, whether it be a few hours strolling or days of hiking. Or simply, the walking curious. Does this sound like a winner for your Mum?
Runner's World
Runner's World is the most popular running mag in Australia so if your Mum loves to run on the roads or trails, or might fancy some inspiration to get started, this mag is the perfect gift! It covers races and events around the country, shoe guides and most importantly, it's all about helping Mum run better with strategies, tips and advice.
Great Walks
Great Walks magazine is filled with walking travel stories - local and overseas - anywhere there is a walking track coupled with lush photos and the all important gear reviews! There are also easy-to-use maps. This title is all about making things achievable and accessible. Get Mum the gift of all she needs to get walking more and to places she's never been.