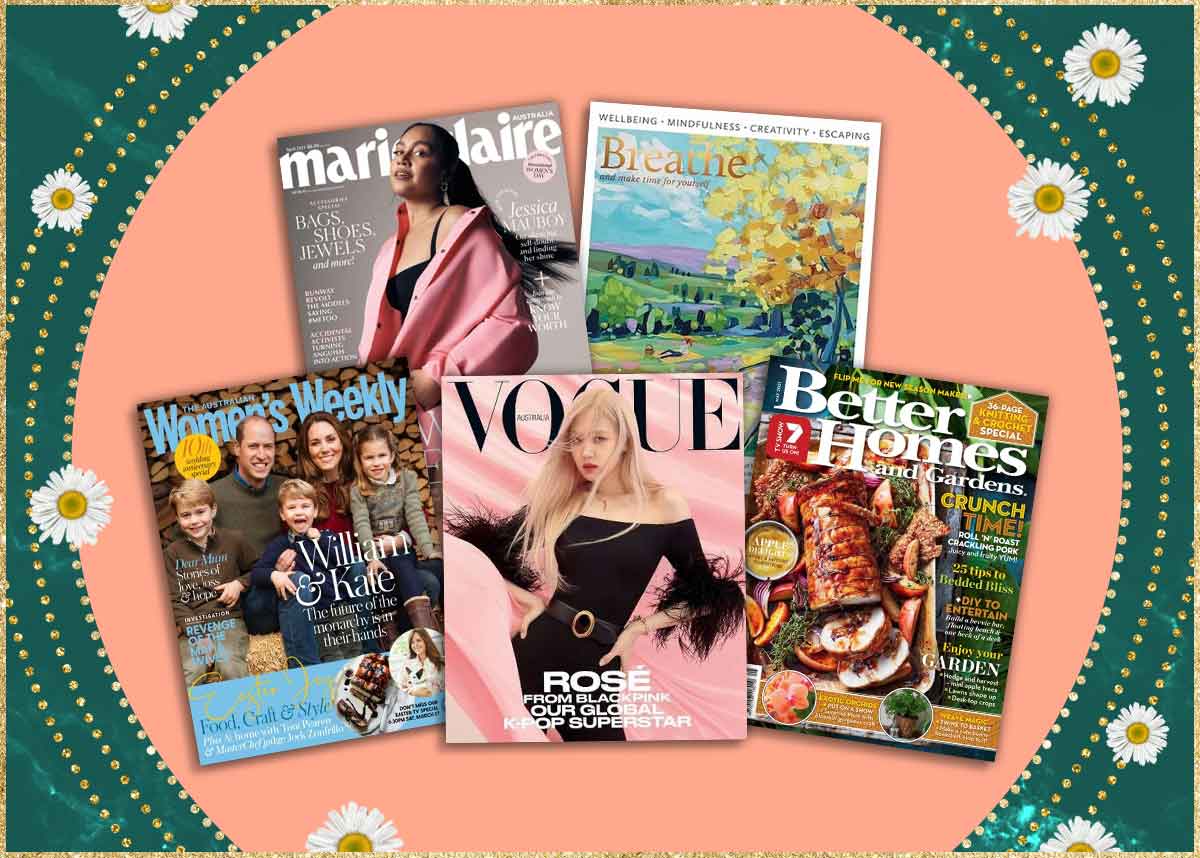 Marie Claire
Marie Claire continually renews itself to be the women of today's ultimate magazine. It's a mix of intelligent feature articles with healthy doses of glamour and fashion. Mum will feel like she's out and about when she's on the couch with Marie Claire and likely find herself a new outfit for her own upcoming social or work occasion. It's hard to go past this magazine for Mum, Marie Claire is an all round winner for women and what interests them.
Better Homes and Gardens
Is your Mum a goer around the house, performing small or large feats of home or garden improvement and management? Does she delight in finding ways to do things herself? You can't go past Better Homes and Gardens magazine as the ultimate mag friend for your Mum. BHG will help her with seasonal tips, crafty projects, practical advice and how-to-guides every month for her home and garden, whether it's for a few blooms or a major landscape production! Better Homes and Gardens is full of heart and action on little things and large! Does that sound like your Mum?
Breathe Magazine Australia
Breathe Magazine is not only about the exhale, listening, exploration and reflection it's about the breathing in, experiencing your life and making it as joyful as possible. Filled with enchanting illustrations and thoughtful content Breathe magazine gives Mum a fresh perspective each issue on wellbeing, living, mindfulness, creativity and escape. It offers practical advice and even craft activities to help relax her mind. Give Mum some important and enriching me-time with the beautiful, Breathe magazine.
Shop Breathe Magazine Australia
The Australian Women's Weekly
The Australian Women's Weekly is our country's most celebrated and historic magazine delivering Australian women the personal stories, news, ideas and world-famous recipes that will fill them with inspiration, information and comfort for the month ahead. No other magazine does the royals quite like The Weekly or seamlessly mix craft with features on fashion, beauty and food. Give Mum the gift that will offer her something new, interesting and comforting every month with The Australian Women's Weekly.
Shop The Australian Women's Weekly
Vogue Australia
Vogue Australia is for the dynamo Mum, she might be a better shopper than you and tell you what are the latest trends! Vogue Australia will bring your Mum the most comprehensive coverage of the world's and Australia's best and emerging designers each month, plus celebrity fashion news, what's buzzing in popular culture and features on interesting people making bold moves. If your Mum revels in fashion and self expression through creative choices about what she wears, what's in her home, where she eats and where she travels, she'll look forward to the arrival of Vogue Australia each month.