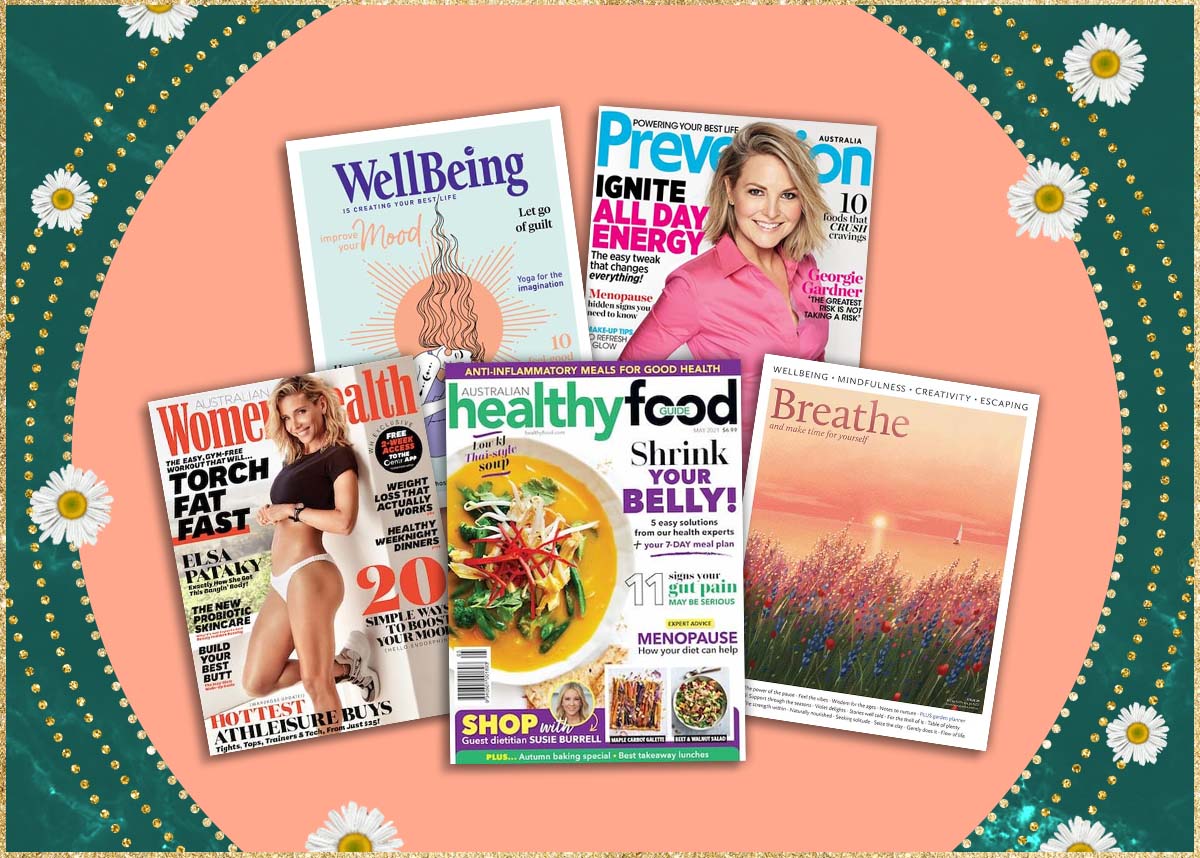 WellBeing
WellBeing magazine brings you the latest in holistic living both inside and out. It is one of Australia's most trusted and respected natural health and lifestyle magazines. Mum will receive through WellBeing magazine well-researched and thoughtful articles written by top industry experts, including tips and advice on areas such as beauty and health, body, mind and spirit, home, parenting and relationships, planet and travel. Give your Mum the gift of time to reflect and be insipred to make everyday changes to her life with Wellbeing magazine.
Women's Health
A guide-to-life for the fitness savvy lady, Women's Health is the ultimate wellbeing bible. This magazine will inspire and motivate Mum with tailor-made workout routines and intelligent articles written by leading health experts, alongside nutritious health plans and tips for boosting mood, mind, and body. Give Mum the gift of a monthly inspirational, invigorating and enlightening time-out!
Prevention
Prevention magazine's motto is, "we empower every woman to live her best life!" and is aimed at women 40+ who are after specific life and wellness advice. For smart, active and aware Mums, prevention will help her explore ways of eating well, getting fit, boosting brain cells, keeping her mind healthy and generally navigating ways to continually improve her health and happiness. Prevention feautres the latest news and insights from the world's leading experts on every aspect of health, plus the all important latest beauty products and secrets for looking FAB after 40!
Healthy Food Guide
Healthy Food Guide is designed to make healthy eating easy! Every issue contains practical advice from expert dietitians and nutritionists with dozens of tips and ideas. Expect a month's worth of healthy recipes, all with a complete nutritional analysis showing kilojoules, fat, protein, carbohydrate, sodium and more. Healthy Food Guide can help Mum and the family eat well every single day – without having to compromise on taste, spending hours in the kitchen or money at the checkout, important! Give Mum the gift of making healthy eating and living easier with Healthy Food Guide.
Mindful Parenting
Mindful Parenting explores wellbeing, relationships, self-care, balance and joy in the support of new Mums or those who've been a Mum for a while and could do with a tailored, monthly dose of inspiration and information. Give your busy Mum the excuse to take time out to explore herself and her family. Mindful Parenting magazine covers everything from yoga and meditation, sleep and emotional intelligence to hands on crafts and memory making with the kids in the kitchen.