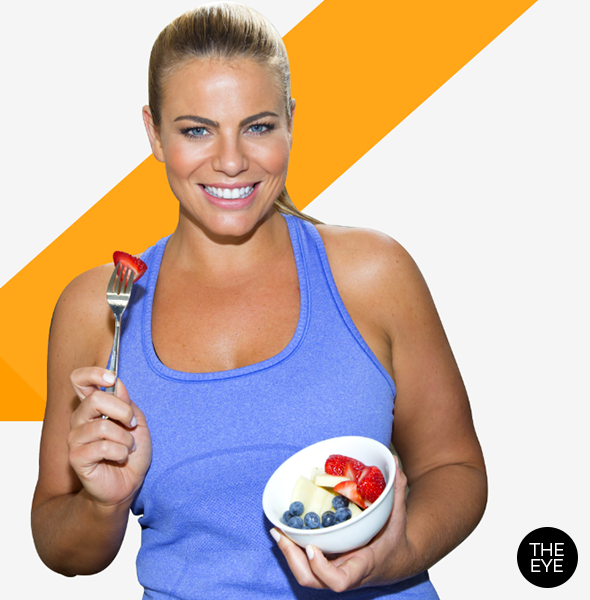 1. What is your favourite thing to do to relax?
To unwind and ground myself I meditate daily. But reading a good book in the sunshine near the water is a close second.
2. What does 'healthy living' mean to you?
Healthy living to me is about taking care of yourself, looking after not just your body but your mind as well. Treating your body kindly, nourishing it with nutrient dense food, moving it every day in a way that makes you feel strong and healthy. But also looking after what's is going on inside your head by taking time out to meditate, surrounding yourself with positive influences and really focusing on having a happy healthy mindset.
3. What has changed for you since being on Australia's Biggest Loser in how you approach your health and well-being?
This is a big question I could be here all day but my whole life has changed since being on the show. I never really valued my health when I was younger, I never actually valued myself enough to even want to take care of myself. Over the past 10 years, I have been on a journey of self-acceptance and self-love. I believe it is only when you feel this way about yourself that you will really be about truly live a happy healthy life.
4. What are some of the best or most fun ways you think you can do to stay fit?
Everyone is different but I love high-intensity interval training, or group training, it is always nice and social and making friends in your classes helps make you accountable! But outside of actually training there are so many ways to get active. Things I love to do with my friends when we get together and plan day trips include, cycling, kayaking, stand up paddle boarding, rock climbing, hiking, swimming there are so many ways to just get your body moving which can be fun!
5. We noticed you have a travel blog! How fun, any hot tips from your current travels??
Yes, l regularly contribute to Expedia blog site! I am currently back in NY but about to head to LA I am in the process of writing a blog on LA so you will all have to check it out but it is full of fun ways to stay active whilst on holiday. Then next month I am off to The Maldives on a Surfari...it should be interesting as I am not the best surfer but willing to give it a go!
6. What motivated you to partner with Trimfit?
I was so excited after my initial meeting with the Trimfit, that finally there was a program that caters for people at any level. I was very lucky to have the support of the trainers and the whole production during my weight loss but not many people get that opportunity. But here was a program that offered everything someone who was ready to make a healthy change needed. And because I know the importance of mindset in any weight loss journey i was really excited that this was going to be such a big component of our program.
7. You're a model and ambassador and a great example for women and everyone in the community, what do you think is the most important thing when it comes to being healthy or that has helped you to feel and be as healthy as you want to be?
I think the most important thing to being healthy and happy is getting into a positive mindset, once you have that you can achieve anything!
-----
To learn more about Trimfit Bodies as well as how you can receive $50 off your membership CLICK HERE.