Elle Australia, March 2014 - Fresh from seducing the Wolf on Wall Street, Margot was a relative unknown when this issue of Elle came out, but she was already exhibiting serious superstar potential. Wearing barely-there makeup and a minimalist white blouse with oversized sparkling earrings, Robbie lets her natural beauty shine.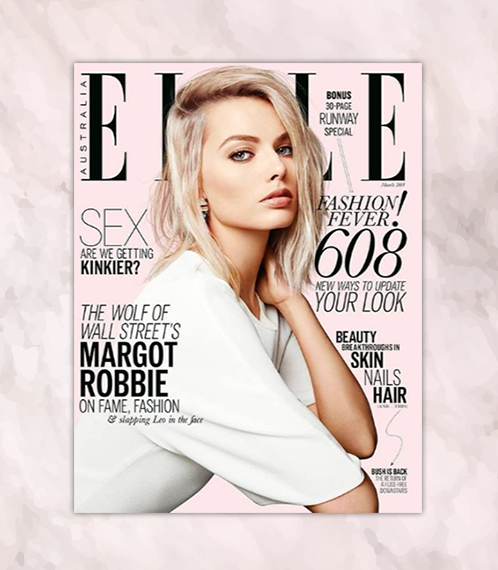 Australian Vogue, March 2015 – Her Vogue debut, the burgeoning starlet shows off her fashion chops in this Spring cover. With a touch of 70's bohemia and bedhead hair, the shoot is in stark contrast to the super sleek Mrs Leonardo DiCaprio she played in W.O.W.S but is perhaps closer to the real Ms. Robbie who has become known for her carefree glamour.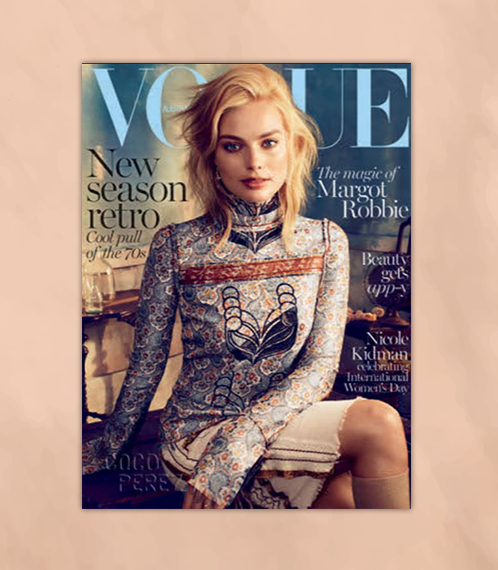 Harper's Bazaar, April 2015 – Channelling her inner hippie, the ex-Neighbours star is a sun-soaked vision on this Harper's cover. Yet to make her mark on the world at this point, the Gold Coast gal expresses a fear that she will be unable to top her debut big screen performance. Clearly she hasn't met her Puddin' yet…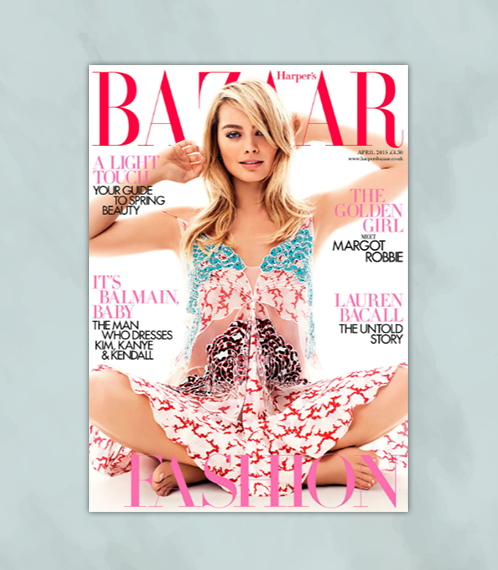 Empire, December 2015 – Fully transformed into the notorious Harley Quinn, Margot is almost unrecognisable with her candy coloured hair and trademark baseball bat. This special edition series of Suicide Squad covers - which included Will Smith as Dead Shot, and of course, Jared Leto as Harley's paramour The Joker – was an exclusive first-glimpse into the upcoming DC blockbuster and the subsequent 'SKWAD' mania.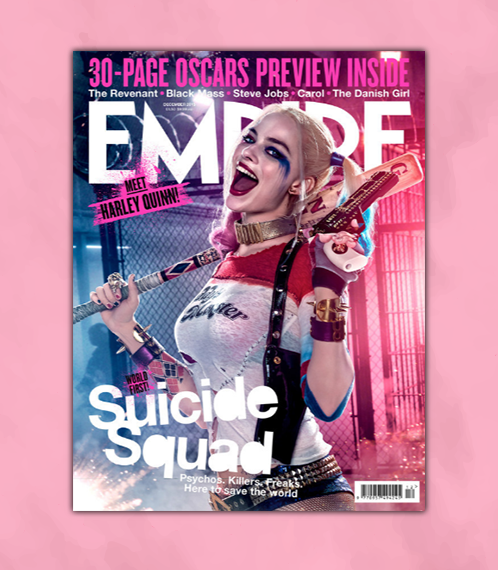 US Vogue, June 2016 – It's hard not to go ape for Margot's first US Vogue cover. Promoting her latest film Tarzan, Robbie rocks a leopard print bikini and shows off her vine-swinging physique. Her global domination by now complete, the 26-year-old babe is truly glowing like the Hollywood star she is.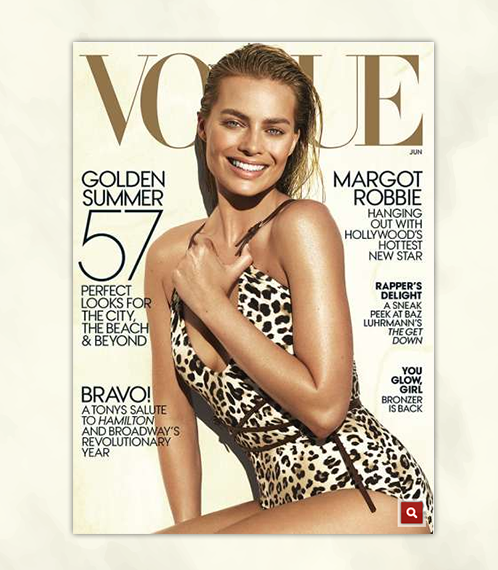 LOVE, July 2016 – This shoot was double trouble as Margot and her Suicide Squad BFF Cara Delevingne interviewed each other for illustrious UK fashion bible, LOVE magazine. Donning Cyndi Lauper circa 1986-inspired make up, the cover is fun, fresh and even comes with a corresponding video of the two larking about. Margot looks every inch the screen queen on the cover and gives us even more reasons to LOVE her.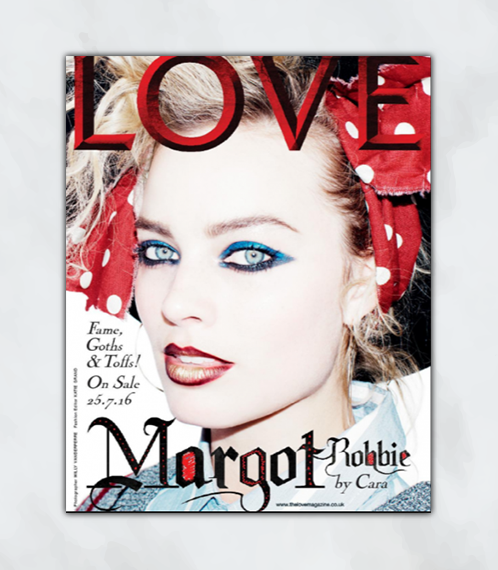 Maxim, November 2016 – Rounding off a stellar year for the star, Margot has just been crowned top of Maxim's Hot 100 list, gracing their cover with an extreme close-up of her picture-perfect face.
--- end ---