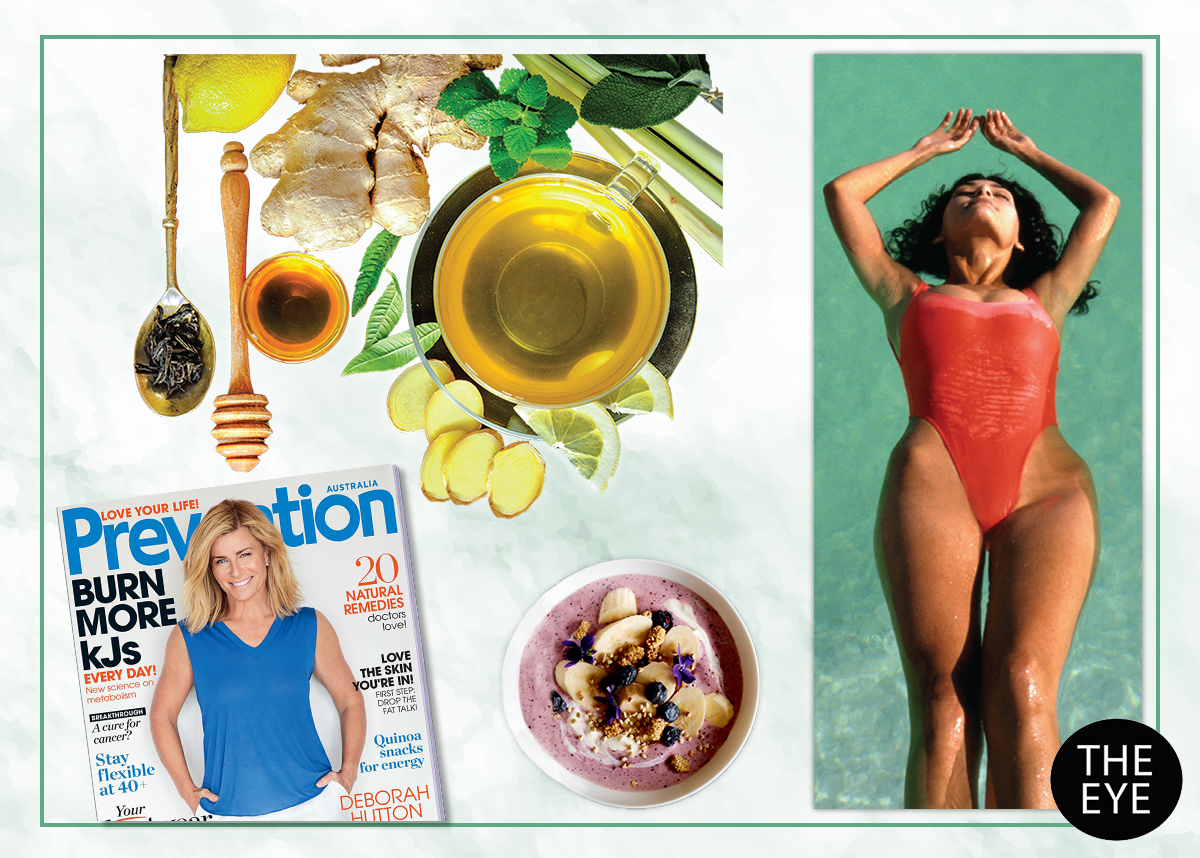 What are your aspirations for Prevention magazine?
All of us are getting older and so we're looking for advice about staying healthy, living our best possible life, and even extending our lifespan. Sure, the internet is full of information, but in this 'post truth' world, who can you trust? I've just come back from Prevention's head office in Pennsylvania which has the largest private health library in the world. So when I ask the librarians to find me the latest scientific research for a health story, they will send over as many as 30 pages of credible scientific findings. Truth, not hype, is essential to me and to the brand. My aim is to share with readers the latest health information and empower every woman to be her very best self.
What do you love most about editing magazines?
The printed page is still my first love and I enjoy creating dynamic-looking pages with compelling reads that people can escape into on the couch, or on the bus on their way to work. I still like reading magazines myself and nothing beats their ability to satisfy your curiosity and inspire you to try new ideas.
What do you think it takes to be a great editor today? Have the demands of the role changed since you started in magazines?
For starters a magazine now has a whole digital and social media life in addition to the printed page. So it really is a 24/7 existence. As an editor now, you need to understand how to produce great content for all these channels. I love the fact that we can provide video content online, publish books that allow readers to deep dive into subjects touched on in the magazine, and I can have two-way conversations with our readers via Facebook and Twitter. So, as an editor, I get instant feedback and I know straight away what topics are resonating with readers.
Each year there is always a new trend in the world of health, from nutrition and food to fitness, what are your predictions on the new health trends we'll see in 2017?
I think there is a growing cynicism around health fads and false promises. Even the word 'diet' no longer resonates because many of us are smart enough now to realise that diets never last – you fall off them. There's also a growing body of evidence that dieting can actually harm your metabolism. So a really positive trend is a shift away from 'dieting' towards smarter eating habits. We're interested in eating 'clean' food, that is less processed, and we want to knowing where it came from: Is it imported from China? Were there pesticides involved? In the health sphere we're learning that as we age we need to invest in our future health by moving more and staying active. But at the same time we're time-poor, so at Prevention we're constantly looking to create quick and simple solutions: Fitness routines that don't take hours a day; healthy meals that use basic and affordable ingredients and not overpriced superfoods. Quick, simple strategies is our motto.
We know Prevention speaks to aware, 40+ women who want to look great both inside and out. What would you say are your top 5 secrets for women to look and most importantly, feel fab over 40?
1. Eat plenty of colourful vegies every day. You'll feel more energised and your skin will thank you also!
2. Move as much as you can, (here in the office we always use the stairs, not the lift!) Muscle tone and flexibility are key to feeling good as we age, plus it helps boost our metabolism, keeping weight gain at bay.
3. Drink more water. We've become obsessed with heavily flavoured drinks, and these liquid kilojoules can quickly add up!
4. Laugh at life. As our cover girl Deborah Hutton says in our Feb/March issue – "The lines on your face reflect your attitude to life. When I look at my lines and wrinkles, I think, Well, I deserve every one that I have!"
5. Make time for yourself. Life can be really demanding and, as women, it's easy to put our own needs last. But allowing yourself regular me-time you'll feel less stressed, and more contented, which will reflect in everything you do.
There are so many fabulous women appearing on the cover of Prevention, what qualities do you look for in your cover star?
There are so many inspiring Aussie women to choose from! We look for women who are relatable. They're not Hollywood stars, but women you'd like to chat with over a cuppa or a glass of wine. The beauty of women who are 40+ is they have rich, layered lives and can share with us the wisdom they've learned along the way. I love hearing how these women cope with the inevitable ups and downs of a life well lived. I'm excited about who we have lined up in the months ahead and guarantee our readers will be too!
Subscribe to Prevention and keep up to date on all the important things to do with your health, wellbeing and outlook on life.
---end---