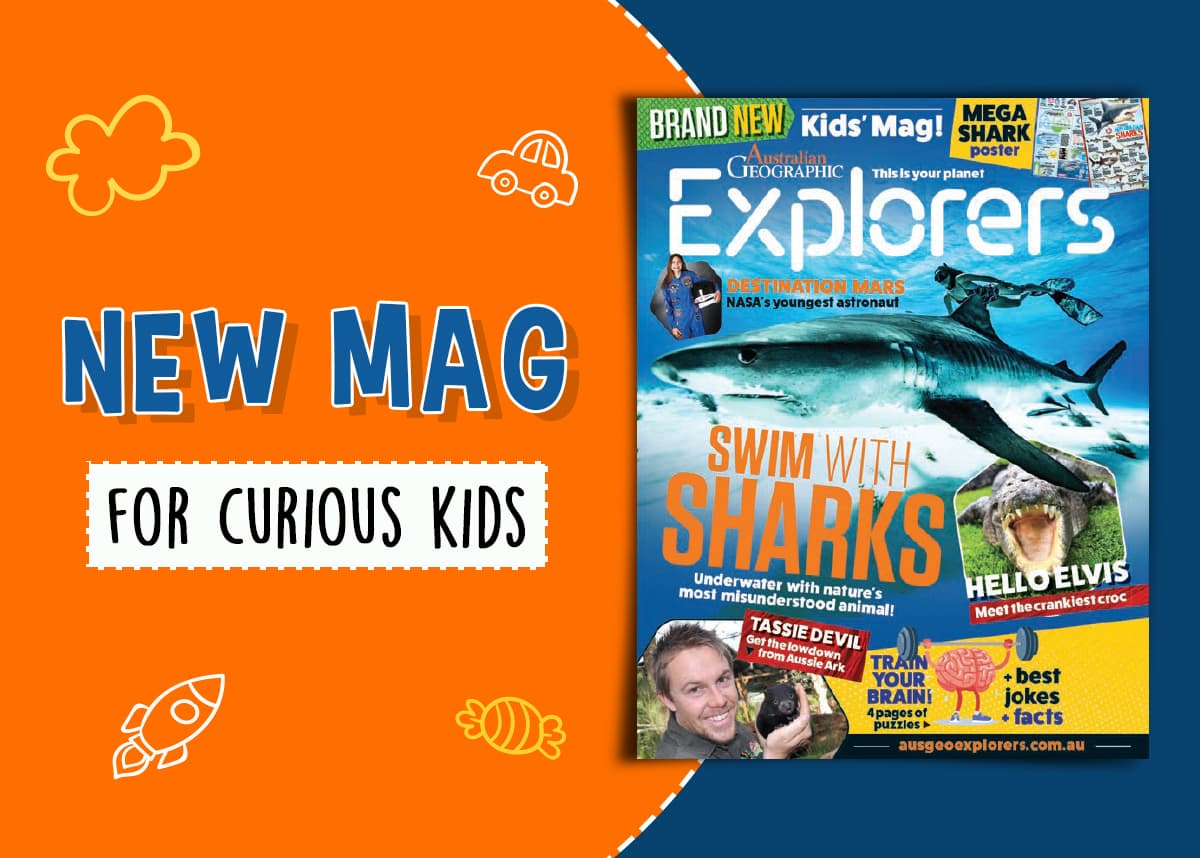 1. What is Australian Geographic Explorers all about?
Australian Geographic Explorers is a great new Australian Magazine for kids with curious minds who love our amazing planet and all its animals.
Focusing on Australia and our one-of-a-kind Aussie wildlife, each issue is full of fantastic facts, adventures to have and all that is wonderful about our world. Plus, find in-depth features inspired by real-life earth heroes, science, our incredible indigenous culture and much more.
Kids will be inspired to learn, protect and create!
Australian Geographic Explorers is for kids up to 12 years old, but we know nature and animal lovers of any age will enjoy its pages.
2. What can kids do and read?
Australian Geographic Explorers will nourish kids' interest in Australia and the world around them with amazing animal fact files and pages of stories, jokes, activities and science.
Every issue also includes a giant double-sided poster with quirky and educational facts!
3. What are some really cool features kids love?
At Australian Geographic we love our Aussie animals. Each issue we will feature some famous and some not so famous but amazing Australian animals and the people who look after them.
4. Any perks for subscribers?
Yes of course! Our subscribers will receive substantial discounts on the retail price.