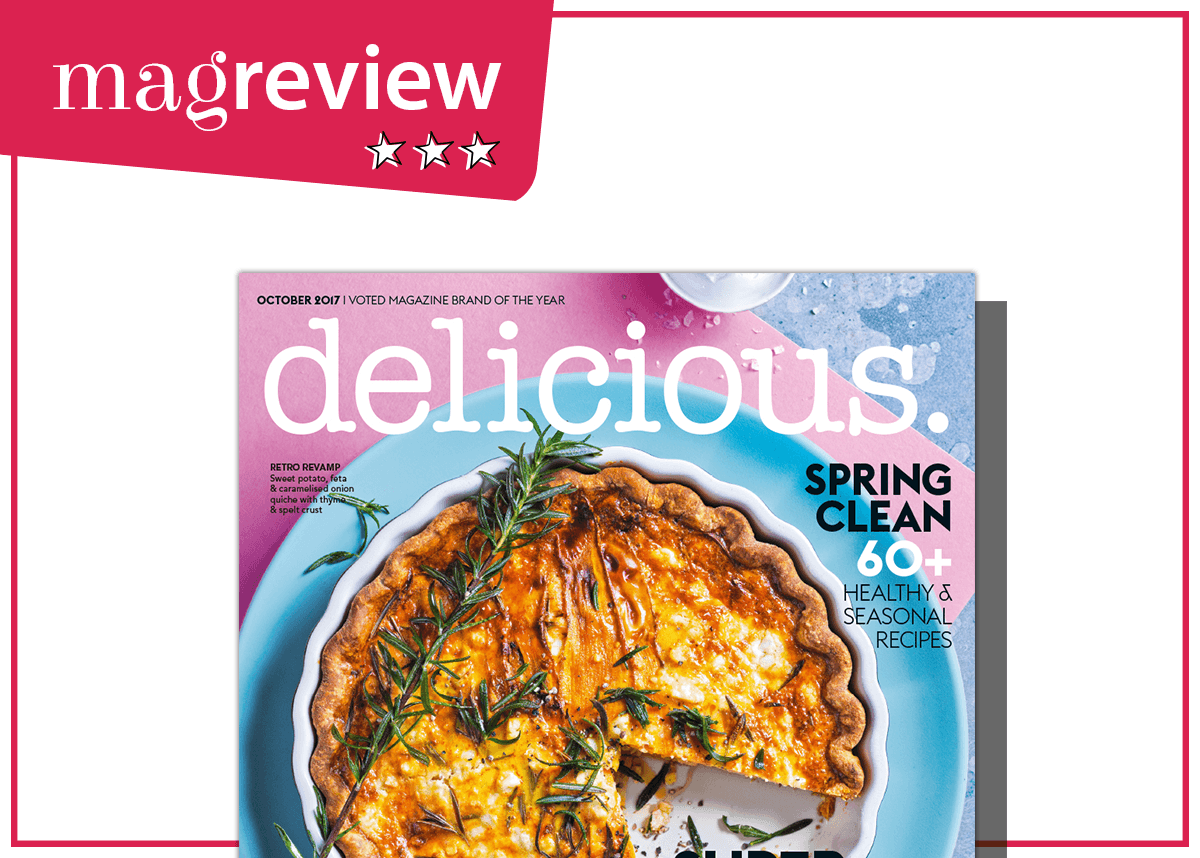 delicious. is sensory overload of the best kind. The armchair eater can flick and drool, while the home cook can aim for more practical outcomes. No one misses out. There are pages of savouries for the salt fiends and sweet-tooths, you aren't forgotten. delicious. is just as generous with their dessert delights and no one is going to ask you to temper your chocolate.
It's a pretty crowded table these days for food mags but delicious. is still one of the original and the best. Not so fancy that it's intimidating but not so knockabout that you know it all, delicious. strikes a balance of inspiration and aspiration for both the foodie and the occasional cook alike.
Its original ethos still sticks; using simple ingredients to create impressive dishes. The flavour of course is local, showcasing the diversity that is Australian produce and chefs. Supermarket staples are turned into restaurant-quality sensations and the list of weird and one-off ingredients is thankfully absent. Matt Preston assures us common-folk that it's ok to like meatloaf while top chefs speak to the gourmands among us of more serious things.
And has a bowl of rice in charcoal stoneware ever looked so good? The styling is gorgeous. Mushrooms are arranged like bouquets and a bright red crab can sit on bed of ice looking like an Archibald prize entry. Gooey cheeses sit just pre-ooze and sticky caramel slowly drips down the edge of its pot. Baked wafers and brulee cry out the snap they'll deliver when cracked. Sigh, make it last forever…
delicious. is pretty as a picture and finger lickin' good!
Magfactor of 9 shiny whisks – each licked clean.