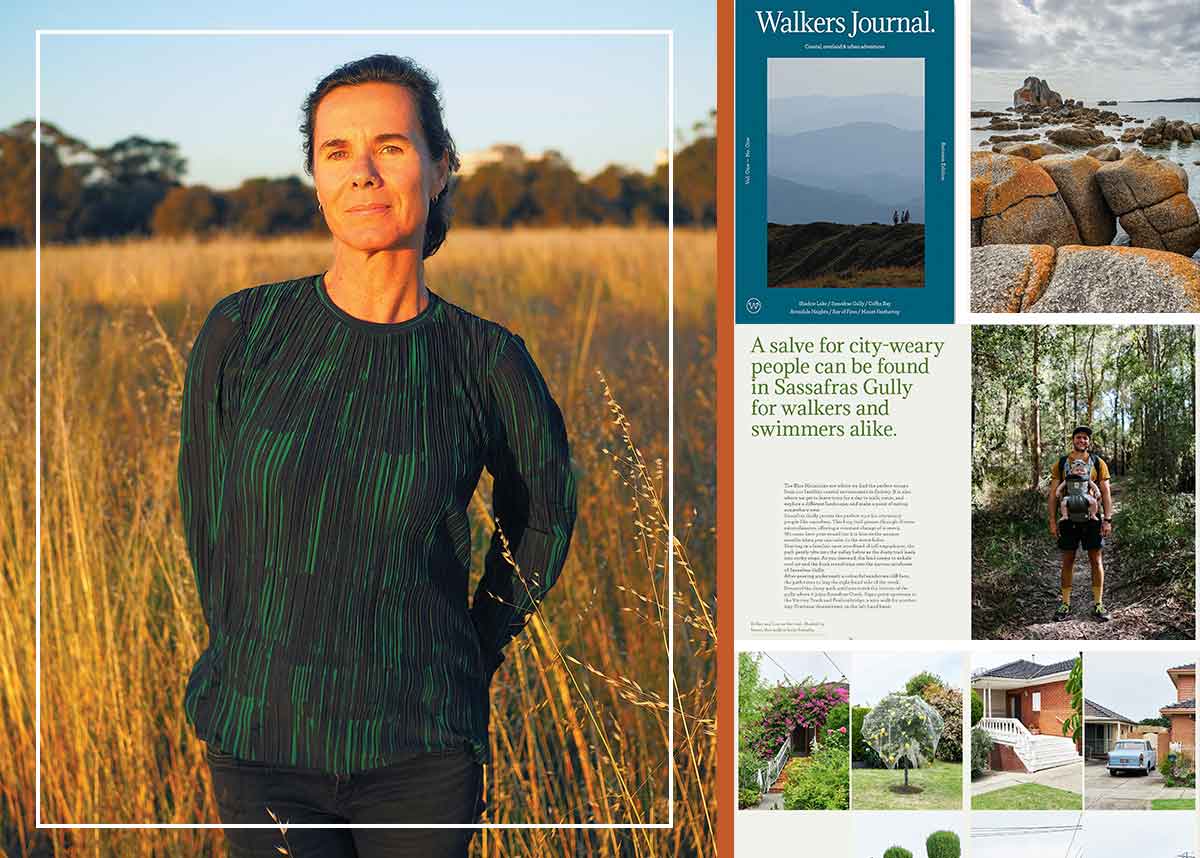 What is Walkers Journal? Who is it for and what does it cover?
A beautifully photographed and written series of walks along our coastlines, through our hinterlands, mountains and cities. Like no other walking magazine produced before.
It's for everyone who likes to walk, whether it be a few hours strolling or days of hiking. Or the walking curious. For those that want to learn about the Indigenous history, ecology, plants and animals in Australia alongside great food, art, architecture and local culture.
What's the best part about being the editor/ publisher of Walkers Journal Australia?
Walking! Seeking out some the greatest walks in the country and finding photographers and writers with the same passion. Then watching the response of readers.
What can readers expect from future issues of Walkers Journal?
Issue two will be out in June with six more walks. This time we will be exploring up north with some spectacular multi-day hikes as well as some shorter coastal and urban walks. We hope that they will eagerly anticipate each issue as we uncover iconic and lesser known walks.
Has COVID impacted your approach to the magazine or what readers want from the magazine?
Covid was the impetus for WJ (after a few years considering a publication of this sort). We saw so many people out walking and we knew how important is was going to be for everyone to get out and explore Australia in both regional and urban areas.
If Walkers Journal had a motto what would it be?
Get out there.
Why do you believe Australians still love magazines?
Because they spend more and more time at their screens and the joy of slowing down and reading tales of escape whilst reclining on the couch cannot be underestimated.