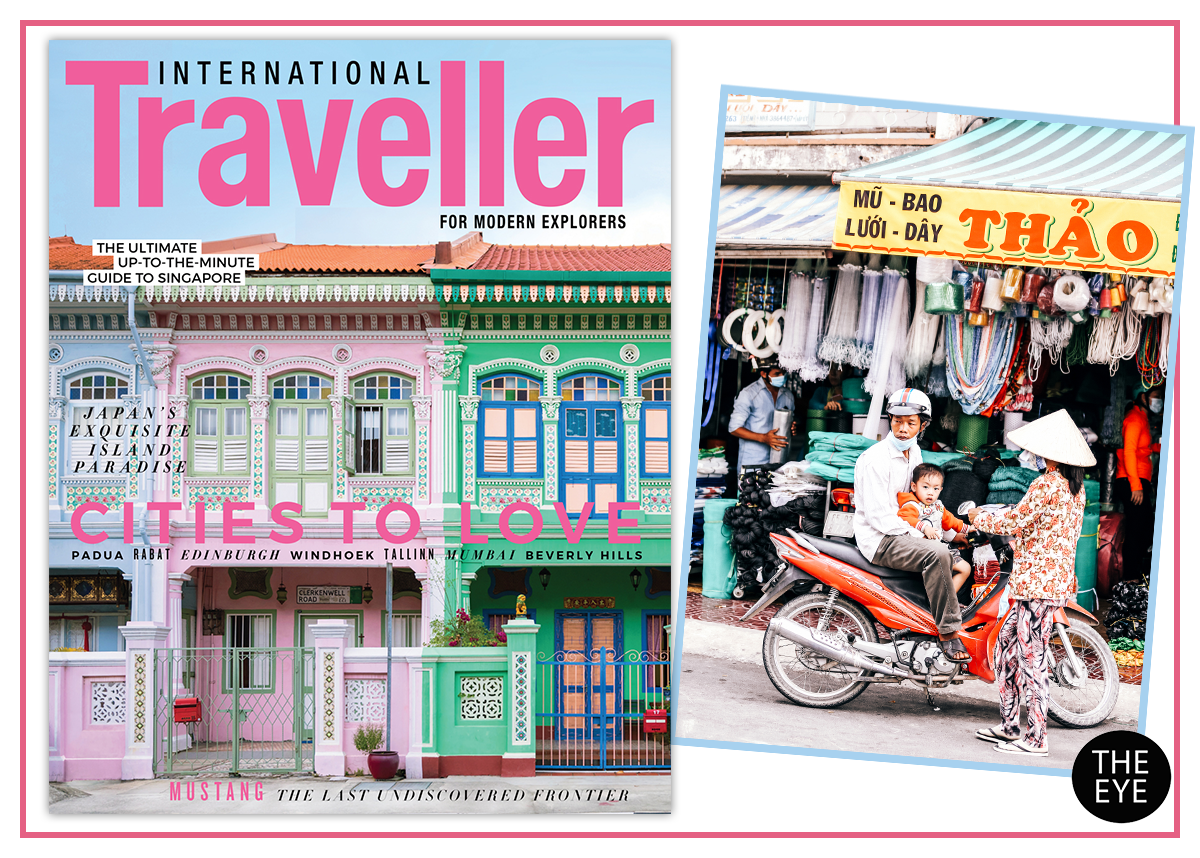 There are some places in Asia that you might never have heard of like Upper Mustang, a mystical kingdom hidden away in the mountains of Nepal, and some that are old favourites like Singapore, which is constantly changing, so it's always ripe for rediscover. We talk to International Traveller Editorial Director, Leigh Ann Pow.
Where would you say is the current hot spot in Asia to visit? Do you have a personal favourite?
Japan is a real hot spot in Asia right now, and rightly so as it is a fascinating country, with such diversity from region to region. I visited Okinawa for this issue, which has such a compelling history and really is so different from the rest of the country. The locals are fiercely proud of their traditions and identity, and are so welcoming and humble. It really is an island paradise.
For the foodie lovers where do you think in Asia would be most of interest for those obsessed with putting their taste buds to the test!?
Two of the destinations feature in the latest issue are nirvana for foodies: Singapore and Vietnam. Singapore is famous for its love of food, and that means that the food scene here is constantly expanding and changing. Probably the best thing about the food scene in Singapore though is that is absolutely caters to every taste and, more importantly, every budget. There are an abundance of gorgeous new fine dining restaurants to experience if that's your thing, or you can sit down on plastics stools at a bolthole kitchen in a hawkers markets and eat a one Michelin- starred bowl of noodles or plate of chicken rice for less than $10. And Vietnam is gaining more traction as a food destination in its own right given the food is cheap and fresh and plentiful.
What would be your top tip for a family holiday in Asia?
Asia offers heaps of choice when it comes to family-friendly holidays. There is the ever popular beach and buffet getaway in places like Thailand (think Phuket) and, of course, Bali, where the kids spend all their time in the water and eating their way through the all-inclusive food. There's skiing holidays; Japan is the obvious choice right now, but it's worth looking into South Korea and China as well. And, of course, Asia has some amazing cities: Tokyo, Shanghai (both of which have the added bonus for having their own Disneyland), Singapore, Bangkok, which are all constantly humming with colour and activity.

As a seasoned (and stylish) traveller, we would love to know the contents of your carry-on those long-haul flights?
I have learned over many years of travel that less is best when it comes to carry-on; my essentials are a large wrap or scarf that I use as a blanket during the flight and to combat the overzealous air conditioning you encounter in most airports, a set of noise cancelling headphones, a notebook and pen, a good double duty cream (I like Antipodes Jubilation Ultra Nourishing Hand & Body Cream), lip balm (Grown Alchemist Watermelon & Vanilla is my absolute favourite), snacks like protein balls and fruit and nut mix just in case the meal is less than appetising and a refillable water bottle, which I fill up just before boarding. And, even though I am sure I look like a crazy woman, I also take a little packet of wet wipes which I use to clean things like the entertainment controls, the armrests and the meal try; I've got too much to do when I arrive at a destination to get sick on the way!
Where do you think are the next hot spots for overseas travel?
We do an annual hot list which I love researching because it always gets me so excited about the world and the wonders it has to offer if you go searching for them. I think Armenia and Mongolia are really going to capture people's imaginations in the next 12 months, and they are becoming a little easier to get to and around, although they still have a blissfully undiscovered feels about them. Puglia in Italy is going to start getting a lot more attention I think as people look for alternatives to Tuscany and the Amalfi Coast, which get seriously crowded in summer. The place that I am so excited to visit this year is Oman, which has been on my personal hot spot list for the last few years.
Do you have any favourite travel apps or go-to websites that make life easier on the road?
What, apart from internationaltraveller.com? I love to bring keepsakes of the destinations I visit home with me, so I am forever trawling markets and antique shops and trying to work out conversion rates to figure out if I am getting a bargain, so one of my go to websites is xe.com which has an instant currency converter. I am also addicted to Instagram, and post constantly while I am travelling. And I love FaceTime, which makes it easy to check up on whether my daughter has done her homework when I'm not there!
International Traveller is Australia's best-selling outbound travel magazine. To subscribe click here