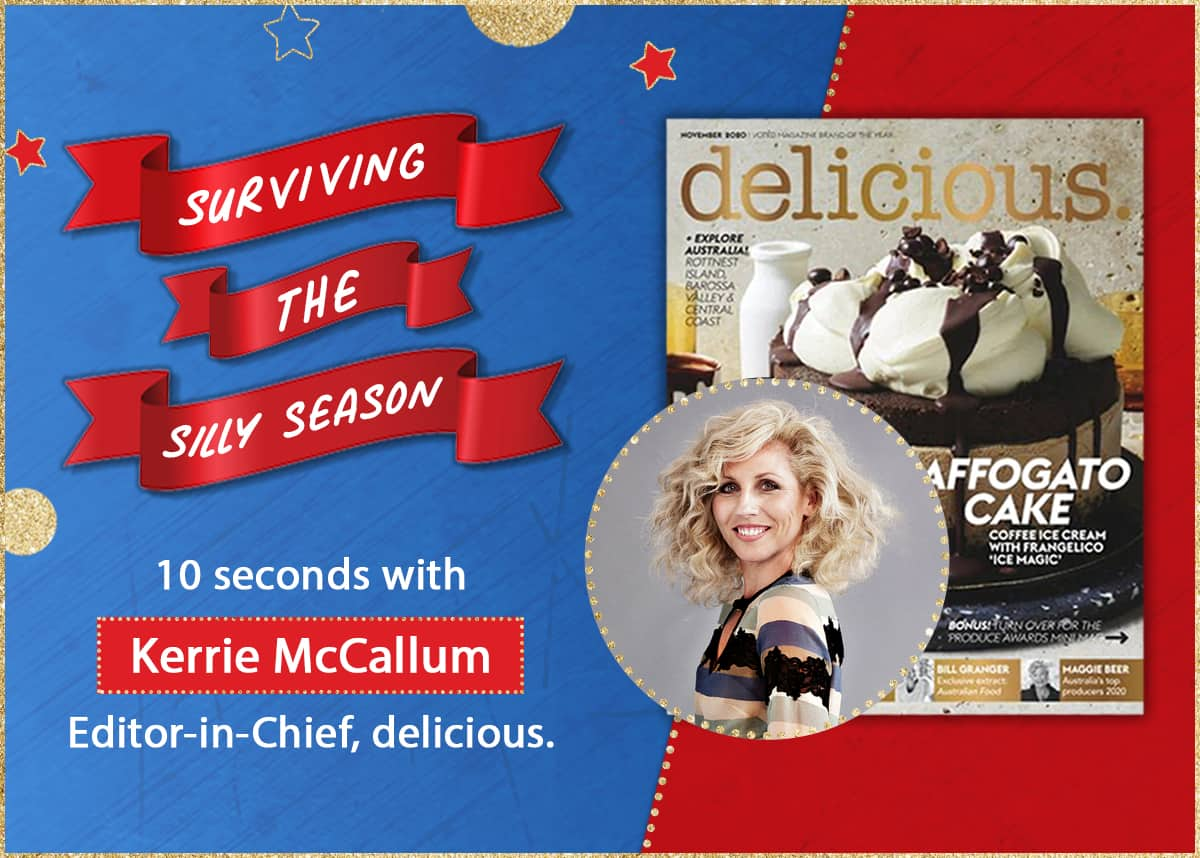 1. What's your favourite dish to bring to a friend's?
My favourite dish would be either a potato salad or a pav! Our food director at Delicious, Phoebe Wood, creates a mod update on each of these classic recipes for our annual Christmas issue every year and they always become my new favourites. They are both impressive but effortless, and always appreciated by guests and a great talking point.
2. What's something you always have stocked in your fridge and / or pantry over the silly season?
I have so many things stocked for the silly season, you would probably be shocked. As my team knows, I am a Christmas/entertaining fanatic. So anything from good cheese (ie Pecora Diary), caviar (try the salmon roe from Yarra Valley Caviar), or finger limes for G&Ts, or great olives, seafood, charcuterie or pate from Victor Churchill, and always Champagne!
3. After a long day, what summer drink hits the spot?
Champagne always. Then gin - I love Four Pillars new Olive Leaf Gin which makes a great martini.
4. What person, place or thing is inspiring your vision for 2021 right now?
Wategos Beach in Byron Bay. I just had a holiday there and it's got to be up there with the most beautiful beaches in the world. I think the sooner Australians can travel again, the better. This place and the vision of it, will keep me going for the summer of 20/21. Positive vibes!