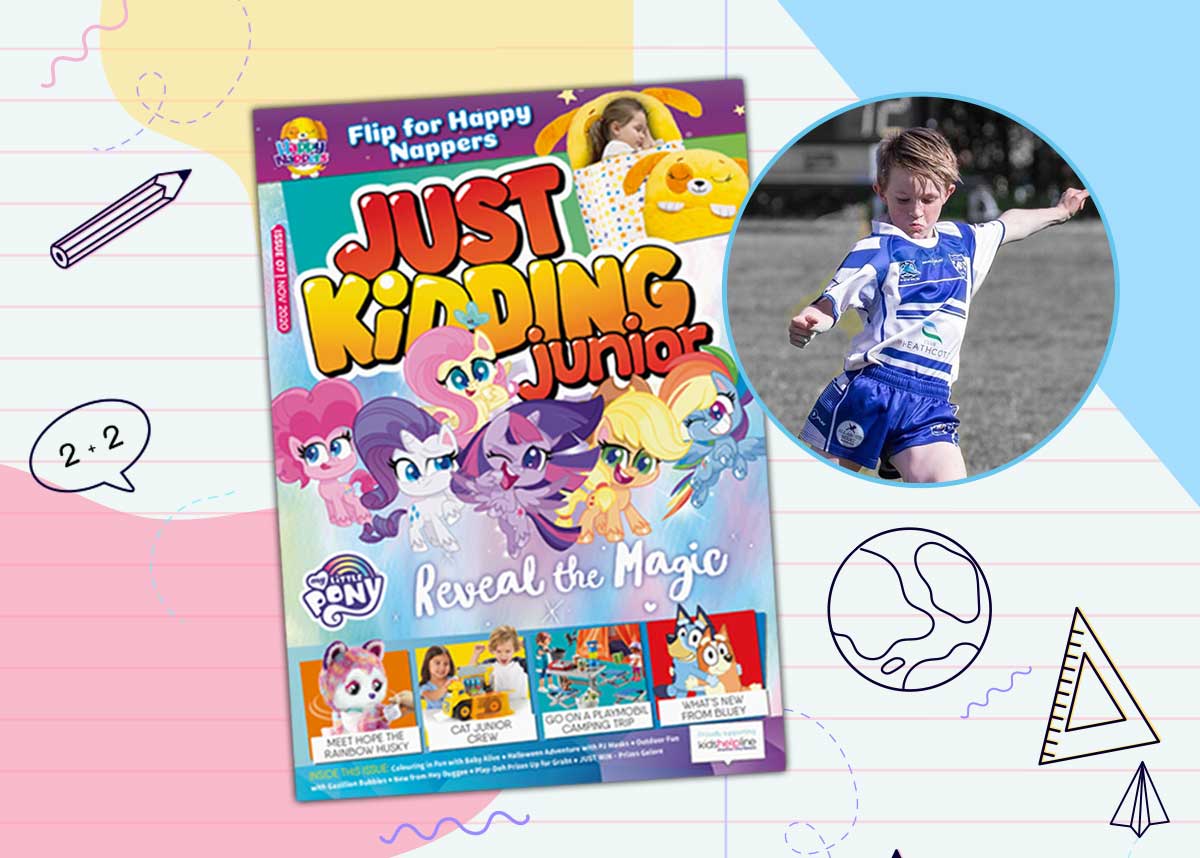 1. What do you do for JK Magazine?
I am a junior journalist and my job is to review different products and interview people that have interesting attributes that appeal to young people.
2. What's something fun or interesting you've learnt through Just Kidding magazine?
I recently interviewed a man named Dave 'Pow' Tabaine who is the 3 times world champ at Kettle belling. This is a sport I had never heard of! It was interesting to learn about this weightlifting sport.
3. What's your favourite thing about Just Kidding magazine?
I love reading the reviews for Nintendo switch games and other computerised games that are coming out or are most popular as I love video games and competing against my friends. I also love checking out the science experiments and giving some of them a go at home.
4. What's your favourite book at the moment?
I really enjoy the Diary of a Wimpy kid series and the 13 Story treehouse series. I am looking forward to reading the new Wimpy kid book, but my favourite is Wimpy kid - Rodrick Rules.
5. What's your go to costume for a dress up party or event?
I like to dress up as a Basketball (NBA) player Lebron James. I have several different jerseys and basketball shoes and socks and like to mix it up.
6. What would be the top 3 gifts on your Christmas list this year?
Travis Scott x Nike shoes
Derrick Rose Chicago Bulls jersey
Nintendo switch The Legend of Zelda game