ANDY WARHOL - TIME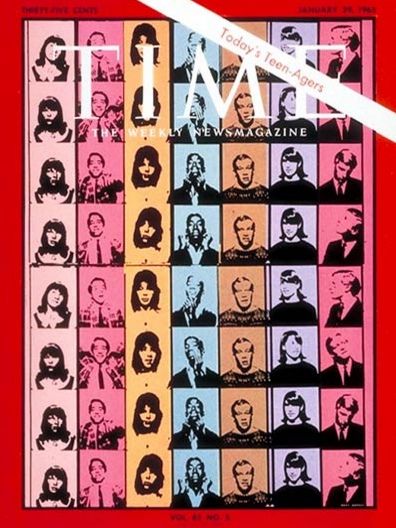 Andy Warhol is most well-known for his Campbell Soup Cans and multi-colour Marilyns, but the pop art maestro also dabbled in the world of magazine covers. His regular collaborations with TIME bear all the hallmarks of a Warhol classic – adding yet another layer of artistry to TIME's already bulging archive of renowned covers.
In 1965, Warhol took seven teenagers (all relatives of the mag's staff) to a photobooth, creating a cover that accompanied a piece on 'Today's Teenagers'. Nearly twenty years later, in 1984, he returned to TIME with a stereotypical celebrity portrait, as the 'Pope of Pop' Art met the King of Pop, Michael Jackson.
AI WEIWEI - TIME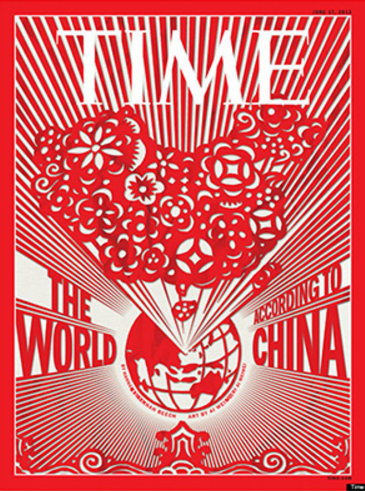 Described by TIME editor Rick Stengl as "the most beautiful cover we've ever done in our history," this 2013 cover was designed using the traditional Chinese art of paper-cutting as an accompaniment to an article entitled 'How China Views the World?' The award-winning artist and activist Ai Weiwei himself described this image as representative of prosperity, power and the fragility of the 'Chinese dream'.
DAMIEN HIRST – GQ & TAR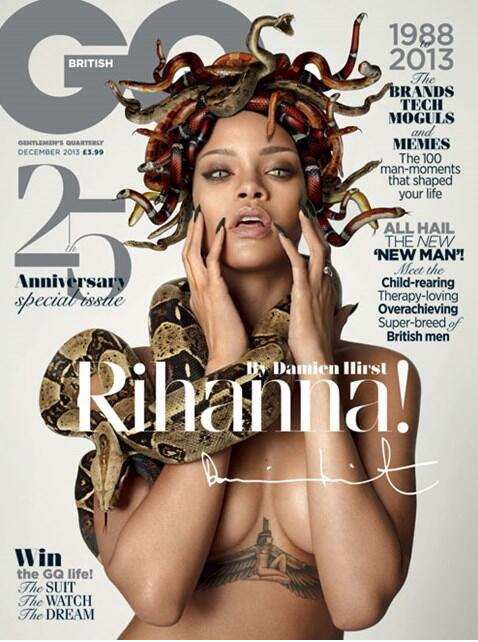 The welcome lack of animal carcasses preserved in formaldehyde aside, British artist Damien Hirst has dipped his toes into the world of magazine covers multiple times. His two most famous creations – a 2009 Tar cover depicting Kate Moss as an anatomical statue reminiscent of biology classrooms, and a 2013 GQ cover that imagines pop superstar Rihanna as the mythological snake-haired monster Medusa – are indicative of Hirst's desire to shock and provoke.
SALVADOR DALI - VOGUE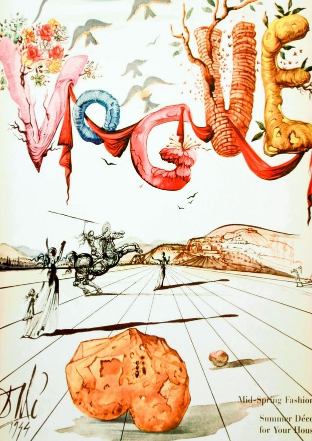 Some modern catwalk creations may be considered quite surreal in themselves, but 'Fashion Bible' Vogue's relationship with the bizarre stems back to the Forties, when the mag collaborated with the moustachioed Spanish surrealist Salvador Dali in 1944, 1946 and 1971. Many of the common occurrences in Dali's work – such as insects, Marilyn Monroe and the scratchy rendering of the magazine's title – also appear on Dali's Vogue creations.
---end---