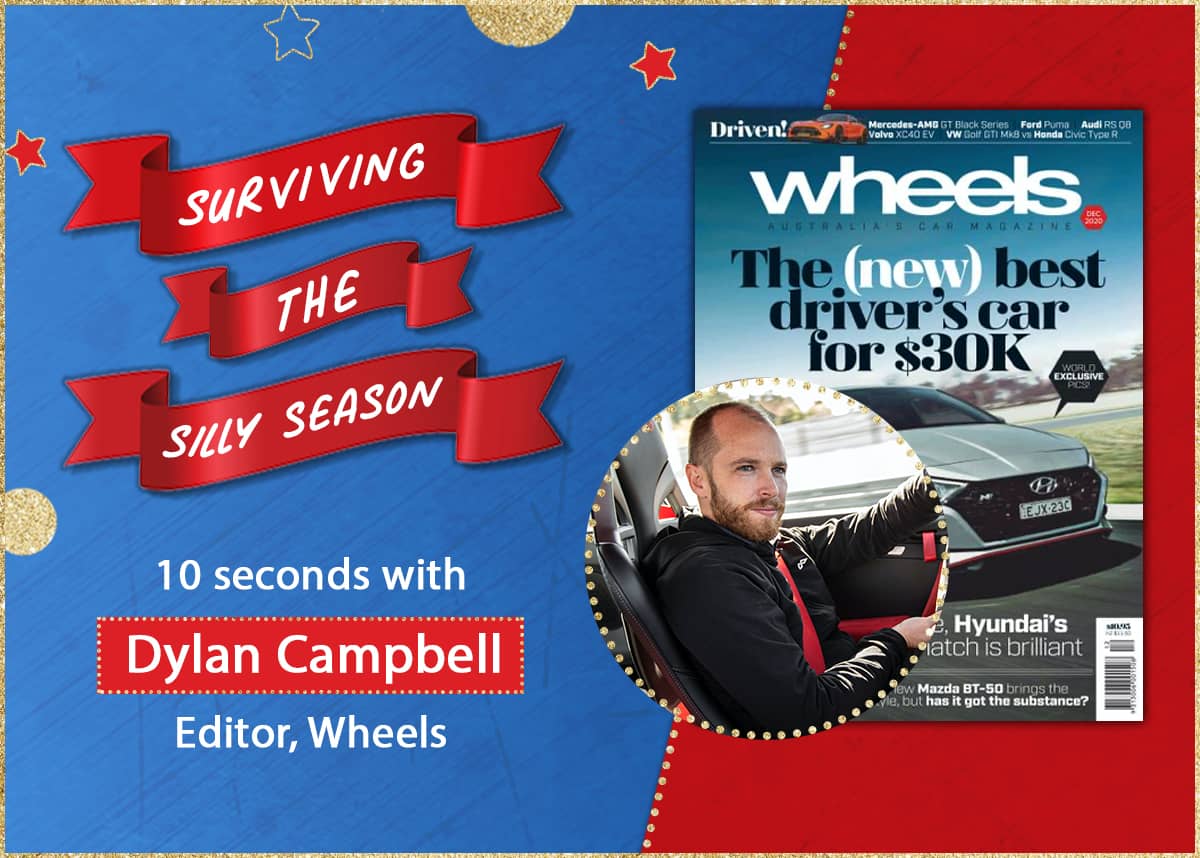 What can you not leave home without when going on a road trip?
Decent sized water bottle. iPhone cable. Converse shoes for driving.
What's your go-to song to get family or friends going in the car or at a party?
We No Speak Americano by Yolanda Be Cool.
What's something you always have stocked in your fridge or pantry over the silly season?
Christmas ham, bread, butter and beer.
What should we get car lovers this year for Christmas?
Quick detailer, microfiber cloths and of course a 12-month subscription to WHEELS!