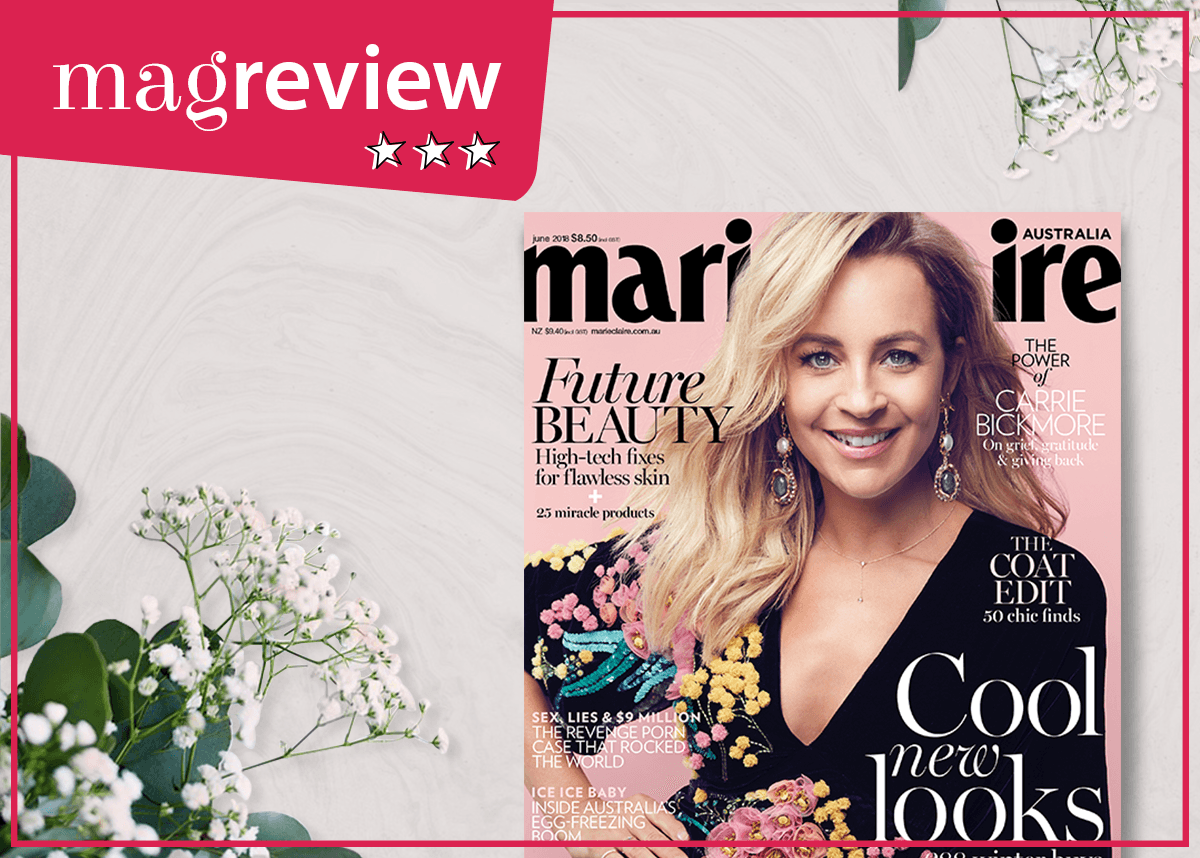 marie claire is the thinking woman's pick for style and substance. Whether you're reading for facts or fashion, this monthly mag blends the personal with the political and the stylish with the substantial. Fabulous doesn't mean frivolous though. There's a you-go-girl ethos to the pieces marie claire writes. The profiles from politician to pop star are of strong empowered women, who present themselves and their lives openly, complete with the challenges and triumphs they experience.

The features highlight women's issues globally, bringing real-life stories about rights we sometimes take for granted. International affairs and geopolitics are usually male dominated domains, but marie claire reports on the female experience of them. Modern life through the lens of family, relationships and work are also examined in honest personal pieces. Then there's the style, pages of this season's fashion, paired with stylist shopping lists, tips and tricks.

101 Ideas, a regular since the beginning, picks a current trend and runs with it in effortless combinations. Editors' Choice is the personal pick of those working on the inside, a quick curation of current fashion favourites. Beauty, hair, lifestyle, wellness and travel complete the line-up for this monthly all-rounder. You'll learn gratitude from a guru, find the perfect palette for your pout, discover island-bliss indulgence and prep produce of the day. From the personal to the political, all in one place. Magfactor of a set of scales for getting the balance just right.