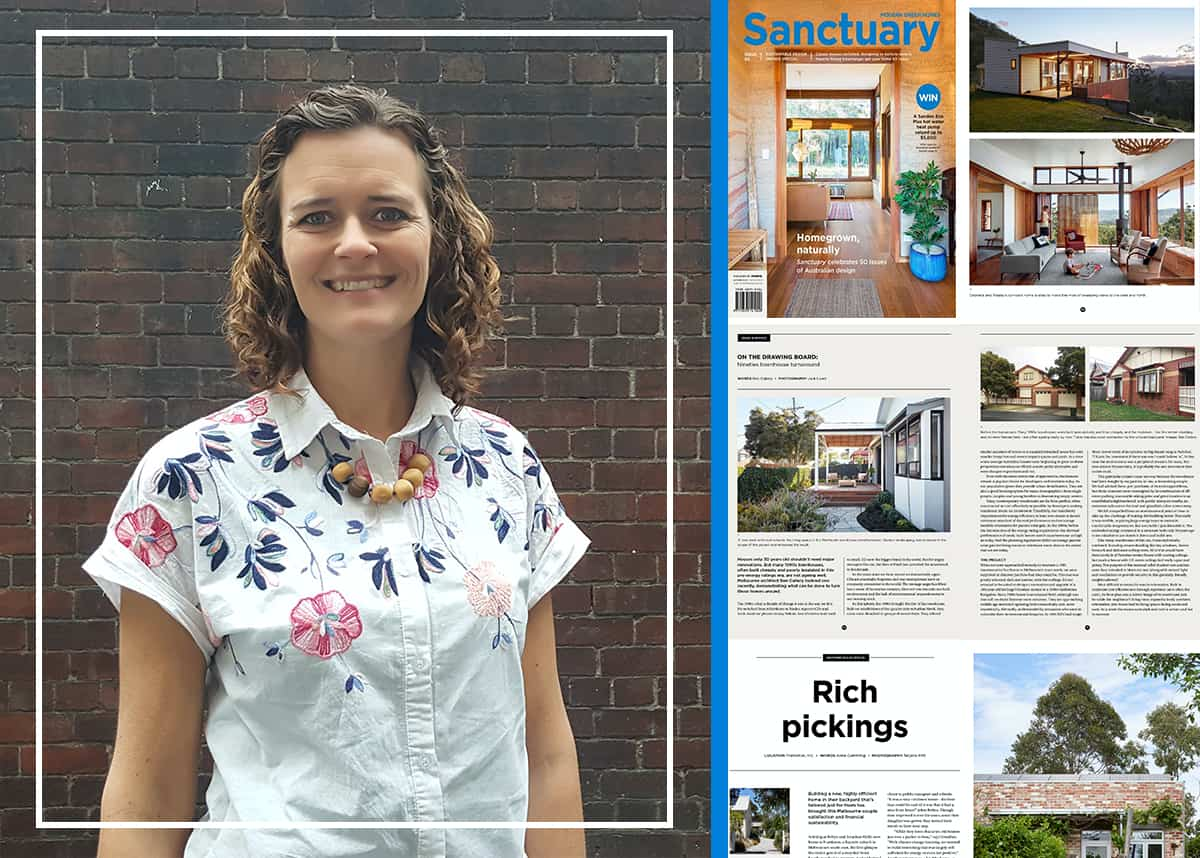 1. What is Sanctuary Magazine? Who is it for and what does it cover?
Sanctuary is an architecture magazine with an important difference – our focus is on sustainable homes that enable people to live more lightly on the earth. It's published four times a year for homeowners, architects and all lovers of beautiful, cleverly designed, energy efficient and comfortable green homes. Each issue includes profiles of inspiring houses and articles on eco-friendly design and materials, offering plenty of ideas and practical solutions for those looking to make their existing home, renovation or new build more sustainable.
2. What's the best part about being the editor of Sanctuary Magazine?
The best part of my job is hearing from our readers with questions and suggestions for articles they'd love to see – it means I can coordinate experts and writers to produce articles that I know are going to be really useful to people as they design their homes and renovations. And I also love writing house profiles, because it means I get to visit gorgeous sustainable homes and pick the brains of the owners and designers about what was important to them and how they achieved it.

3. What can readers expect from future issues of Sanctuary Magazine?
We'll continue to hunt for and bring you beautiful examples of great sustainable design from around Australia, New Zealand and occasionally further afield, particularly smaller, smarter, more affordable homes that offer comfortable and low-bills living. We'll keep you up to date with trends in eco-friendly materials, energy-efficient appliances and sustainable technology for the home, and bring you articles on topics like collaborative housing, modular and prefab options, more sustainable volume-build homes, and how to choose truly sustainable timber.
4. If Sanctuary Magazine had a motto what would it be?
Not just a pretty face! Sanctuary magazine brings you both the beautiful pictures and the practical information for your green dream home.