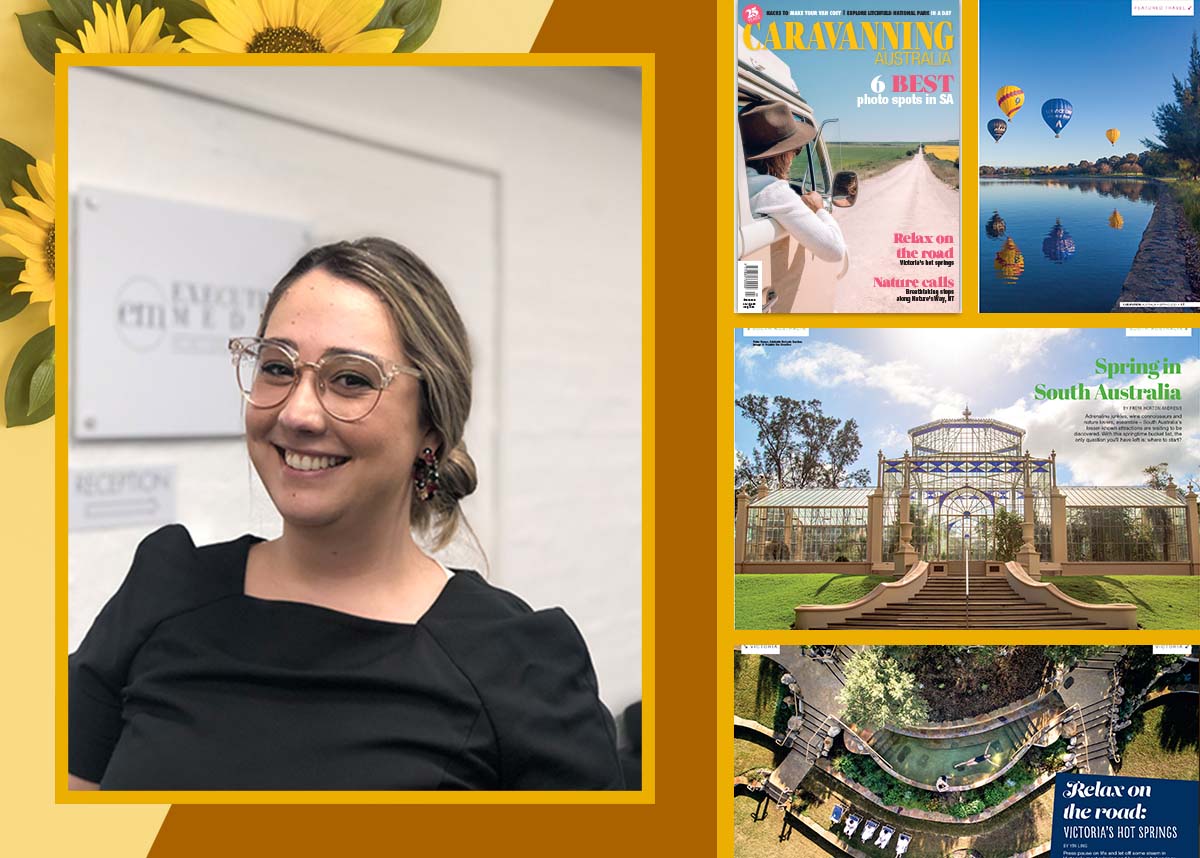 1. WHAT IS CARAVANNING AUSTRALIA MAGAZINE? WHO IS IT FOR AND WHAT DOES IT COVER?
Caravanning Australia celebrates Australia – the quirky places that call our nation home, the stunning beaches and sparse outback that can be found within hours of each other, the lush rainforests and crystal waterfalls, and the wide, open road. We love it all – from the road less travelled, to the popular tourist hotspots, we leave no stone unturned as we road trip around our magical nation. We really are the lucky country, and we at Caravanning Australia love sharing the wonder with our readers who are just as keen to get out and about as we are.
2. WHAT CAN READERS EXPECT FROM CARAVANNING AUSTRALIA MAGAZINE IN THE COMING MONTHS?
More travel inspiration for when our borders open up and we're able to leave our homes! We will continue to work with those living their best lives on the road, and bring amazing photo essays to show the 'real' Australia.
3. HAS COVID IMPACTED YOUR APPROACH TO THE MAGAZINE OR WHAT READERS WANT FROM THE MAGAZINE?
As with many businesses, Caravanning Australia has had to pivot during these strange, COVID times we find ourselves in. With border lockdowns and travel restrictions constantly changing, we've had to alter our content so that we include more local travel inspiration and daytrips so that people can continue to explore our wondrous country even when crossing over into other states isn't possible.
4. IF CARAVANNING AUSTRALIA MAGAZINE HAD A MOTTO, WHAT WOULD IT BE?
It's not about the destination; it's about the journey, and what you discover along the way.
5. IF YOU COULD BE ANYONE FAMOUS FOR A DAY, WHO WOULD IT BE AND WHY?
I'd love to be Blake Lively, so I could be married to Ryan Reynolds!
6. WHY SUBSCRIBE?
We'll be ready and waiting to help you escape when borders reopen. Who knows when international travel will be a thing, but in the meantime there are so many amazing places to discover in our backyard, and we can't wait to show them to you.
---end---