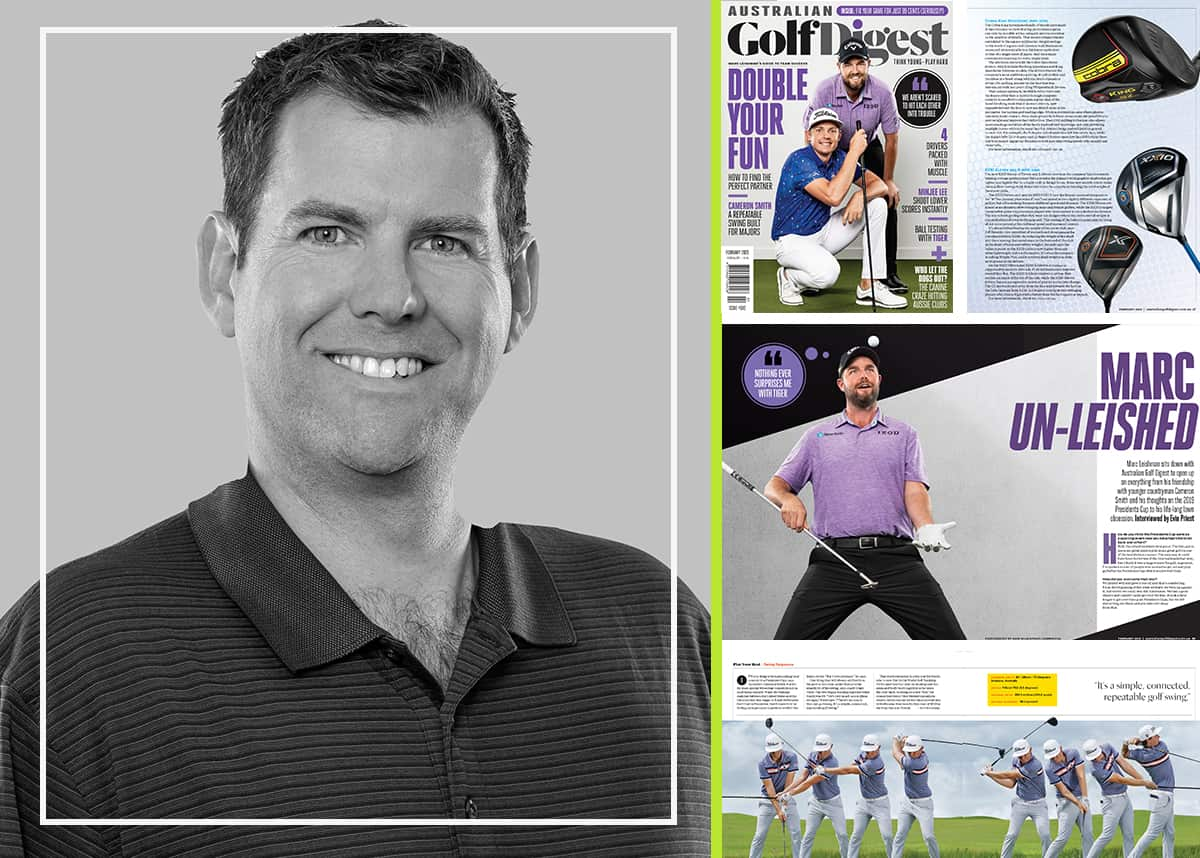 What is Australian Golf Digest? Who is it for and what does it cover?
Australian Golf Digest has been the leading golf publication in the nation for 50 years as of next October. In short, it's for every golfer. Each month you'll find plenty of instruction advice, equipment, travel features, player profiles and Q&As, tournament previews, special investigations and more.
What's the best part about being an editor for Australian Golf Digest?
I love the diversity in the game – as in, the various departments within golf. Personally, as a golfer, I am not an 'equipment junkie' but plenty of golfers are. Likewise with instruction, which is the drawcard for so many of our readers. Our job is to satisfy the wants of every golfer and what they're looking for. Golf has many more facets to it than most non-golfers realise. In 20 years doing this, I have lost count of the number of times I've been asked by non-golfers, "So how do you fill a magazine each month?" The reality is it's very much the other way – what do we leave out?

What can readers expect from future issues of Australian Golf Digest?
Our March 2020 issue carries our biennial Top 100 Courses list, which ranks in order the hundred best golf courses in the country. It's our most talked-about and sought-after issue every two years. After that, we head into 'Majors season' in golf. The sport's four biggest tournaments are held from April to July so those issues have a strong focus on each Major.
If Australian Golf Digest had a motto what would it be?
We do, and it's: "Think young, play hard."