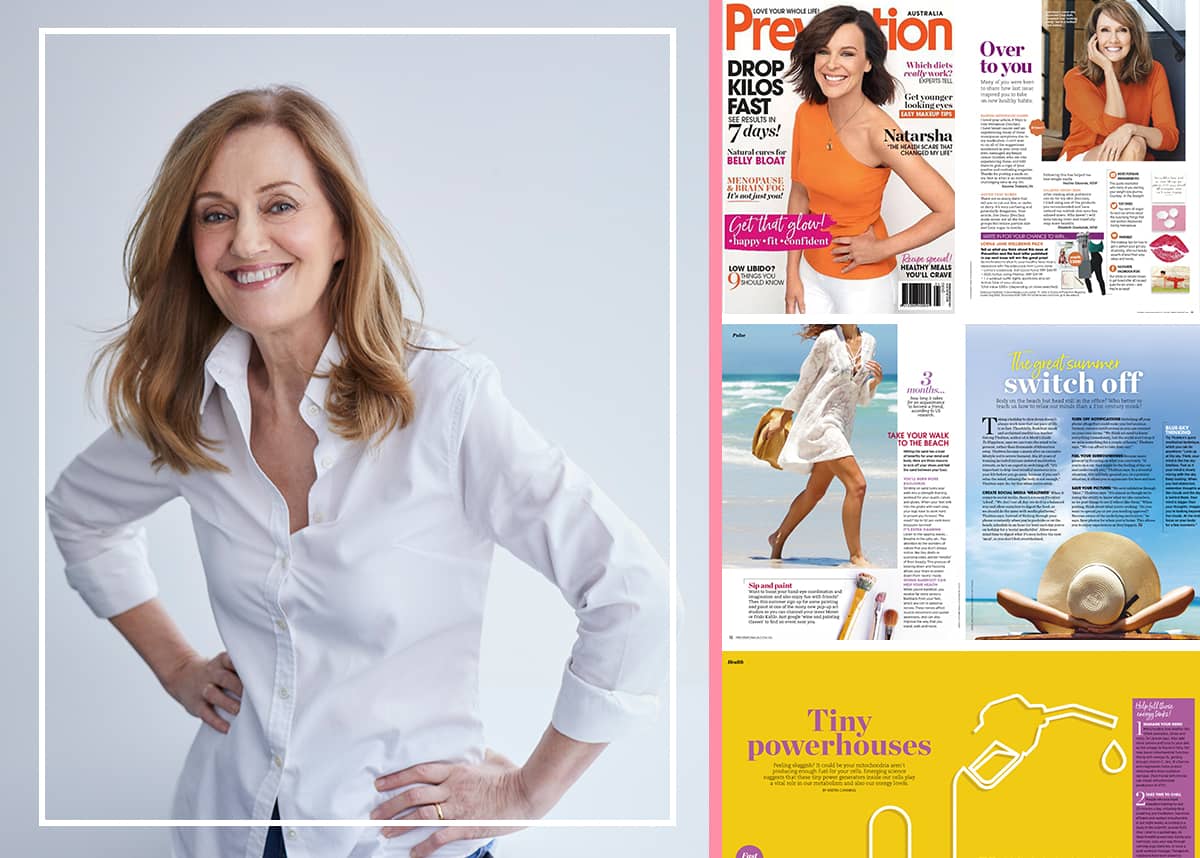 What is Prevention magazine? Who is it for and what does it cover?
Prevention is a tool for women aged 35+ plus, who are interested in learning how they can live their healthiest, happiest and most rewarding life. Reading Prevention is like sitting down with a smart, caring friend for a cup of (green) tea, who will suggest cool new ways to get fit, eat well, and who will gently inspire you to be the best version of yourself.
What's the best part about being the editor of Prevention magazine?
Hearing from readers they've been inspired by reading us, and what a real difference we've made in their lives.

What can readers expect from future issues of Prevention magazine?
The very latest news and insights from the world's leading experts on every aspect of health and wellbeing. And, of course, smart, easy- to-follow action plans readers can do at home.
If Prevention magazine had a motto what would it be?
We empower every woman to live her best life!