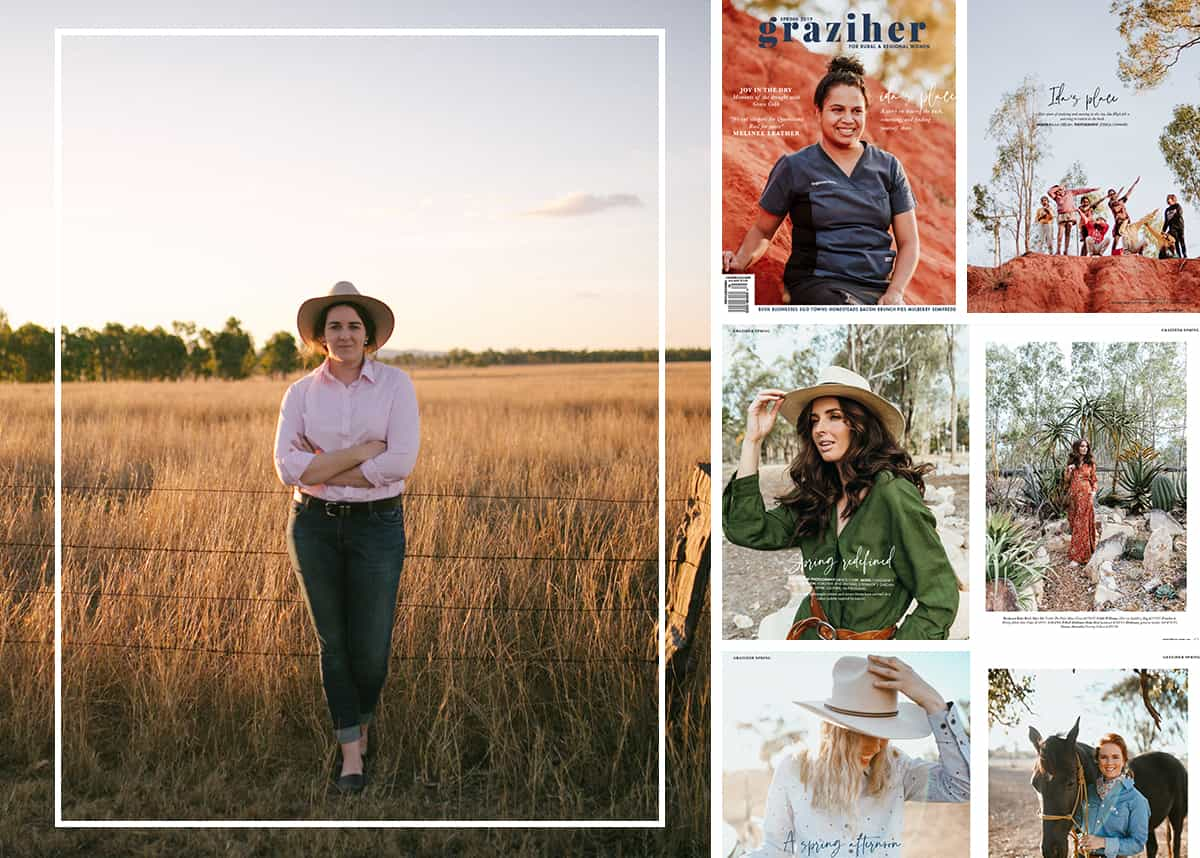 What is Graziher Magazine? Who is it for and what does it cover?
Graziher: grazier – someone who grazes cattle + her = graziher: a woman who lives rural, regionally or remotely.
Graziher is a magazine you reach for while having a cuppa and stealing a few moments for yourself. It's for rural and regional women – who's stories have never been told. It covers their lives from an authentic point of view. If you want to know more about the backbone of rural and regional Australia, then this is the magazine for you.
What's the best part about being the editor of Graziher Magazine?
The best part is working with a remote team of photographers and writers – our team are rural and regional women based all across Australia – we live and breathe this content. Our stories we feature are bold and brave and beautiful.

What can readers expect from future issues of Graziher Magazine?
Readers can expect more stories featuring resilience; authentic country vouces; beautiful features on fashion and country homesteads and of course, CWA worthy rescipes. If Graziher Magazine had a motto what would it be? "Farming carries in our female genes", Christine Ferguson, #01 Summer issue 2016.
If Graziher Magazine had a motto what would it be?
"Farming carries in our female genes", Christine Ferguson, #01 Summer issue 2016