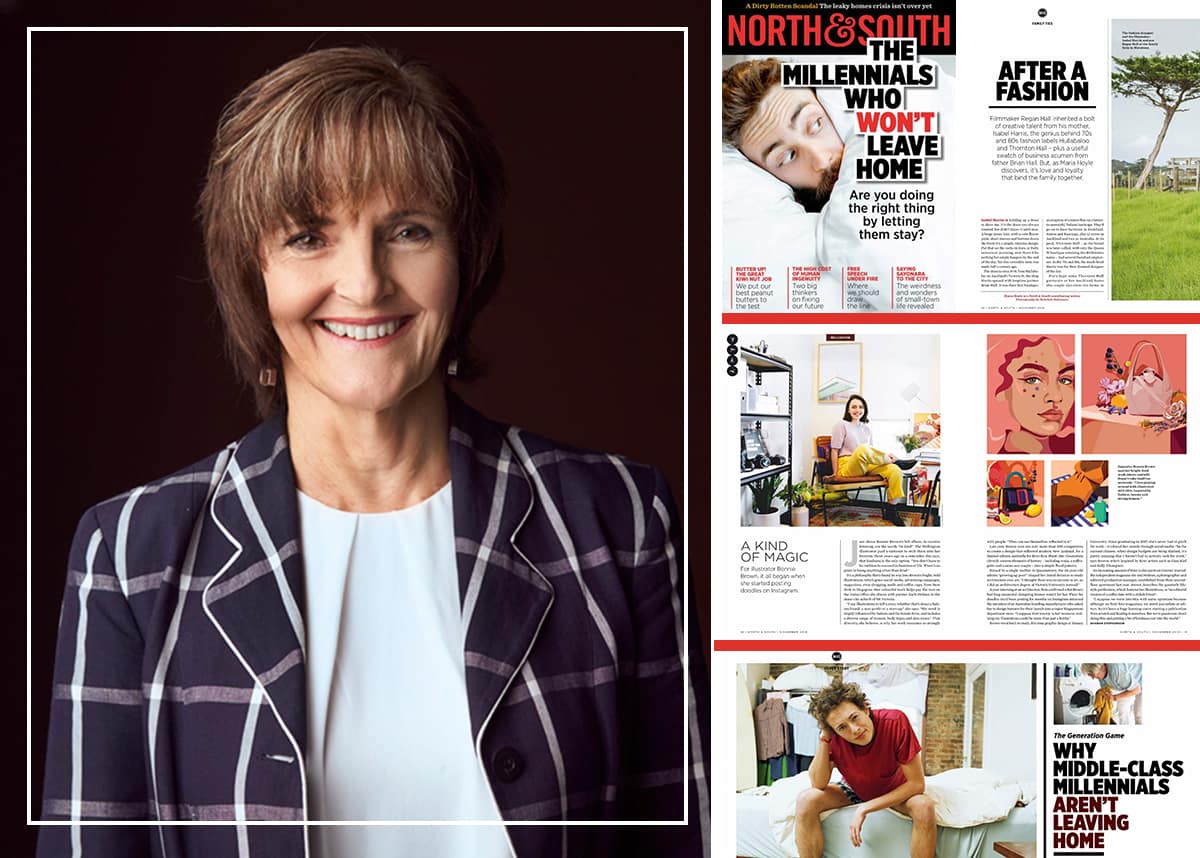 What is North & South magazine?
North & South is a New Zealand-based monthly current affairs and lifestyle magazine.
Who is it for and what does it cover?
North & South is proudly New Zealand-focussed. We really do cover the country from Cape Reinga to Stewart Island – in fact, from the Kermadecs to Scott Base! The magazine specialises in long-form investigative features and photo-journalism – rounded out by shorter, upbeat stories on interesting, inventive Kiwis and their endeavours, thought-provoking columns and reviews, food and travel. Our readers are self-confident, committed New Zealanders who are inspired by intelligent debate and good writing.
What's the best part about being the editor of North & South magazine?
Working with my smart, talented editorial colleagues and engaging with readers through the magazine, events and social media. Every day brings variety, challenges, interesting conversations and encounters. Cracking a big, important story is a bonus!

What can readers expect from future issues of North & South magazine?
We will revisit our Top Town special investigation in 2020, which also introduces an element of competition around the regions as different communities vie for the Top Town crown. It will be election year in New Zealand, which we will cover with probing profiles of key candidates and analysis of issues important to our readers. We will continue delivering in-depth stories on subjects such as health, the environment, the economy, crime and justice.
What can international readers expect from North & South?
Expats and anyone interested in our country's social, political and cultural issues will gain a true, in-depth understanding of New Zealand through North & South's award-winning journalism, original photography and expeditions into the hinterland.
Would North & South be beneficial to Australian readers?
Australians with an interest in any facet of New Zealand life – from politics and environmental issues to the arts and travel – will expand their knowledge of the country exponentially by reading North & South. We cover the big issues, but also quirky and quintessentially Kiwi stories. North & South is a touchstone of New Zealand life.
If North & South magazine had a motto what would it be?
Thinking New Zealand.