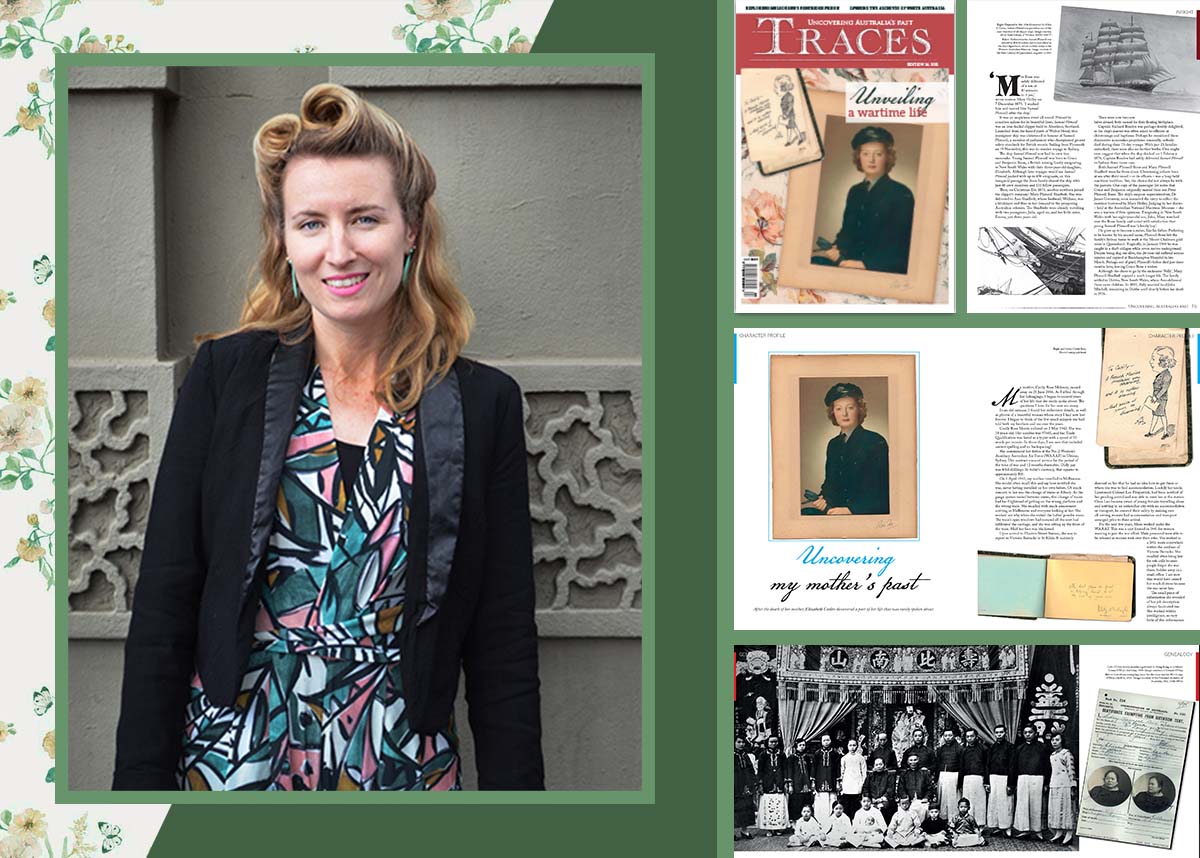 1. WHAT IS Traces MAGAZINE? WHO IS IT FOR AND WHAT DOES IT COVER?
Traces magazine delves deep into Australia's history, from First Nations heritage to colonial settlement, forgotten characters, local history, antiques and artefacts, genealogy, family history and more. Traces is for history lovers, and it's also for those who say 'history is boring' – it's our mission to change your mind!
2. WHAT CAN READERS EXPECT FROM TRACES MAGAZINE IN THE COMING MONTHS?
In the upcoming edition, we have a really interesting and pertinent article discussing the 20th-century tuberculosis outbreak and how it influenced architectural design styles of the time. But we also have plenty to give you a bit of reading respite from the pandemic, with some great features about baby naming traditions, the Indigenous heritage of Tasmania, a wartime character profile and all your favourite regular features, too!
3. HAS COVID IMPACTED YOUR APPROACH TO THE MAGAZINE OR WHAT READERS WANT FROM THE MAGAZINE?
Throughout COVID-19, our readers have still maintained an interest in what happened to the people of the past. If anything, I think it has given readers another reason to delve into the lives of people who lived through adversities much tougher than COVID-19, such as wars, famine, incarceration and disease.
4. IF TRACES MAGAZINE HAD A MOTTO, WHAT WOULD IT BE?
Traces – uncovering the best bits of history, and those who lived it.
5. IF YOU COULD BE ANYONE FAMOUS FOR A DAY, WHO WOULD IT BE AND WHY?
I would be Queen Victoria! I don't think her life was particularly enjoyable – not to mention numerous assassination attempts – but she lived at an exciting and optimistic time of great change. Victoria would have witnessed advancements such as electricity, photography, the telephone, rail systems, the bicycle, the sewing machine, x-rays, moving pictures, the theory of evolution, women's rights, the abolition of slavery and, of course, the ready availability of ice cream!
6. WHY SUBSCRIBE?
Ever edition of Traces has something for everyone. Whether you're interested in family history, pioneers, First Nations stories, artefact identification, heritage buildings, historical crime, or something completely left-field like interpreting old medical records, we have you covered! Traces is the most comprehensive Australian history magazine available.
---end---