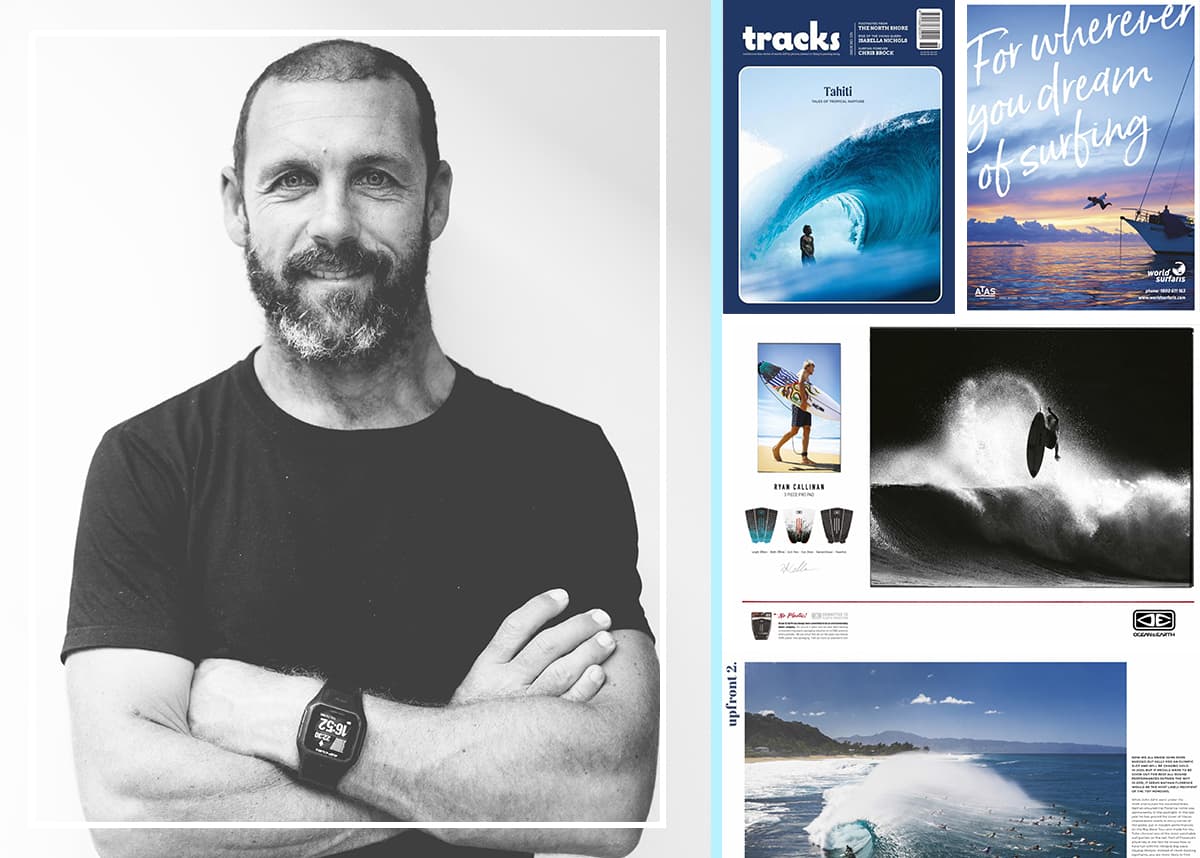 What is Tracks magazine? Who is it for and what does it cover?
Tracks is an iconic Australian surf publication that speaks to all surfers. Engaging, informative and a little bit irreverent, Tracks has shaped and reflected surfing's evolution for the past five decades. Fuelled by wanderlust and jammed with rapturous stories and photos, Tracks chronicles the dynamic aspects of surf culture – travel, boards, music, art, photography, environmental solutions and more. This year Tracks officially celebrates 50 years in print – a major milestone for any brand.
What's the best part about being the editor of Tracks magazine?
The best part about being the editor of Tracks is the opportunity to be immersed in a thriving Australian and international surf culture that incorporates so many different elements and intriguing characters. Tracks also has a license to approach its content a little more laterally than many other publications. I'd be lying if I said I didn't enjoy the travel I've done over the years. From being amongst contest crowds on New York's fringes (yep it has surf) to the drama of Hawaii, and the blissful isolation of boat trips to Northern Sumatra, it has been quite a ride.

What can readers expect from future issues of Tracks magazine?
Readers can expect Tracks to blaze a trail into the future while keeping an eye on the rear vision mirror. Expect to see cutting edge design, only the best photos, and stories that will deliver the kind of escapism that is not easily found in other portals. Our profile pieces always centre on surfing's most intriguing characters, our product features provide detailed information in an entertaining format and our travel stories will make you reach for the passport and the flight guide. The same themes and values will be applied across all our media channels.
If Tracks magazine had a motto, what would it be?
If Tracks had a motto it might be something like 'Tracks is more than just a magazine, it's a state of mind.'