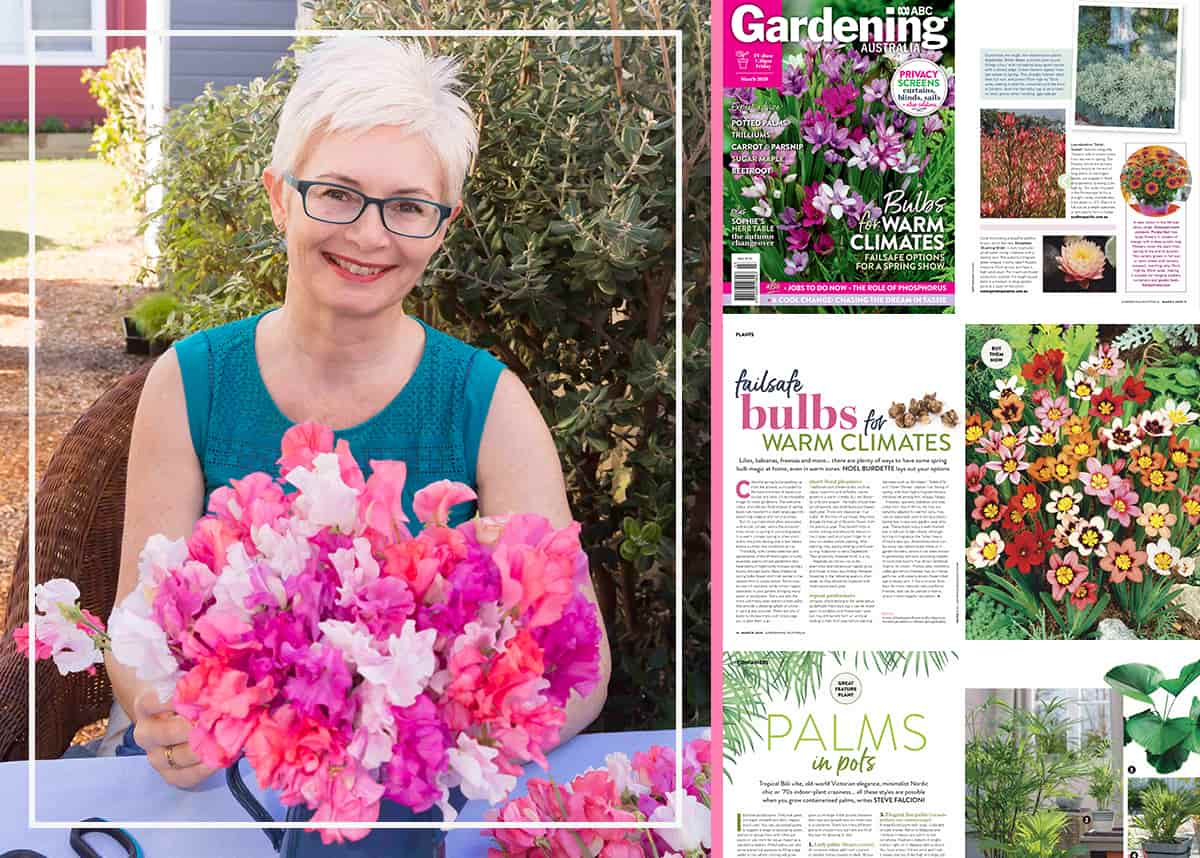 What is ABC Gardening Australia magazine? Who is it for and what does it cover?
It's a national title dedicated to gardeners – new ones, experienced ones, good ones, bad ones! It's a dynamic mix of plant profiles, design advice, inspirational gardens and people, and nuts and bolts gardening info with step-by-steps showing gardeners exactly how to do each task.
What's the best part about being the editor of ABC Gardening Australia magazine?
I find huge satisfaction in developing stories with our talented contributors, and curating them to form a product that nourishes the gardening soul and makes people want to get their hands dirty. I also enjoy the collaborative process with my team. It's a small cohort of people who care deeply about the quality of what we're producing.

What can readers expect from future issues of ABC Gardening Australia magazine?
Given the widespread devastation from bushfires, and requests from readers for information, the year ahead will include stories on gardening after fire. Even those of us who are not directly impacted want to know things, such as: Where does one start? How do you remediate the soil? Which plants will reshoot? These will be dotted from time to time among the usual package of stories: a mixture of colour and beauty, interspersed with the gritty stuff – compost, manure, mulch, snails! You'll find new stories on backyard animals and their habitats, improvements to one or two regular sections, and also the return of our Gardener of the Year competition. This runs every two years, and I can't wait to see the entries for 2020!
If ABC Gardening Australia magazine had a motto, what would it be?
We don't have a motto, and I barely know where to start inventing one. Perhaps where it all starts: Hands in the dirt!