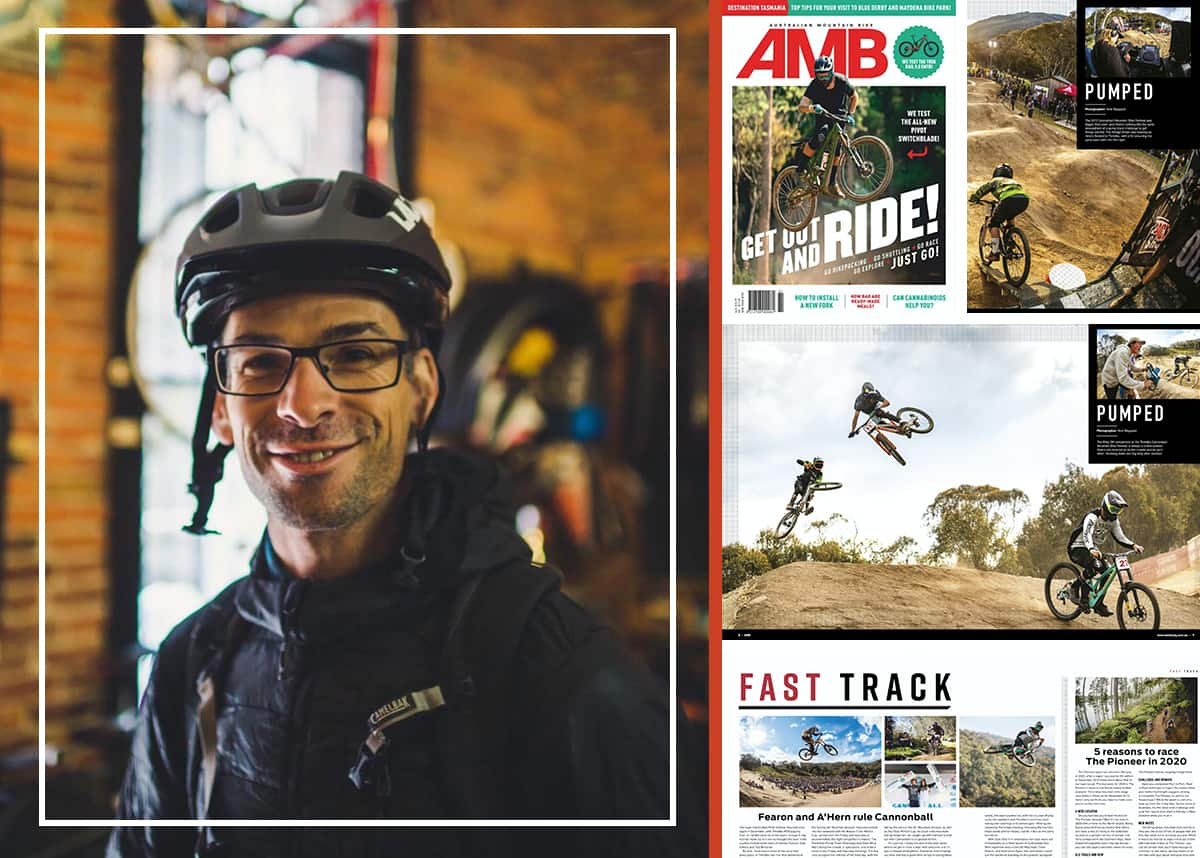 1. What is Australian Mountain Bike Magazine? Who is it for and what does it cover?
Australian Mountain Bike (AMB) is the oldest mountain bike title in Australia, with the highest circulation and frequency. Mountain biking is a young sport, and the growth in popularity since the magazine started in the early 1990s has been huge. Mountain biking has moved away from a small, niche sport to become a recreational pursuit and even a family activity. Mountain biking is now incredibly diverse, with elite level racing at the Olympics through to families riding on easy trails in tourist destinations. And AMB covers the whole spectrum.
2. What's the best part about being the editor of Australian Mountain Bike Magazine?
I love mountain biking, it's the sport and lifestyle I adopted well over 20 years ago. But what's great about being the editor of AMB is how that lets me explore more about mountain biking. It is easy to have your own narrow field of interest, but mountain biking is broad. And given the diverse reach of this title I get to view the sport I'm passionate about more broadly than I might otherwise.

3. What can readers expect from future issues of Australian Mountain Bike Magazine?
For the past five years we have worked to integrate our title across social media and our website while still delivering high-quality editorial in our magazine. That will only expand. Just as mountain biking is so diverse, so are our readers and we are continuing to adapt to reach the right readers and followers with the right content. This includes interactive social media, in-depth print features, and immersive video content. Our magazine will continue to hold our most important stories, as the tactile dependency of print is really important to us.
4. If Australian Mountain Bike Magazine had a motto what would it be?
I'm but one editor who has had this position, but if I had to jump on one motto, right now it would be the unwritten theme for our next issue - "Get out and ride!".