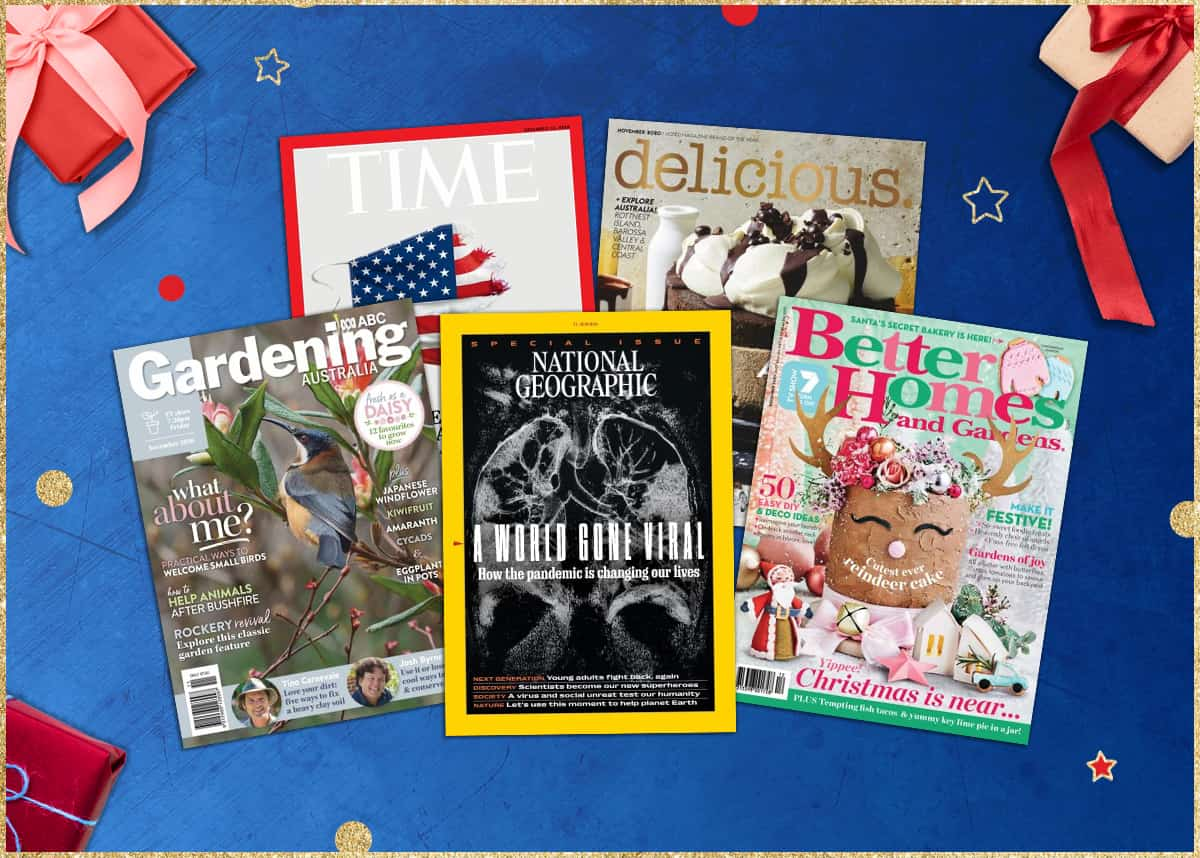 Delicious.
Food, glorious food – get the favourite foodie in your life a subscription to Delicious, which is packed with sumptuous recipes for any event, be it a decadent dinner party, gorgeous healthy lunch or a cosy TV plate on the sofa. With regular contributions from culinary names such as Yotam Ottolenghi and Maggie Beer delicious. magazine really is an ode to everything to love about food, including where you can find hidden delights all over the country.
Gardening Australia
The perfect publication for a gardener with any level of experience, ABC Gardening is the ideal gift for anyone who desires flourishing flowers and blossoming buds. With expert info on climates and soil for growing everything from tulips to turnips, sort their advice from the most trusted source and help them get on with it! Bloomin' marvellous!
Subscribe to Gardening Australia
Better Homes and Gardens
Better Homes and Gardens is the perfect gift for a house-proud and green-fingered friend or couple! Renowned for its practical DIY tips and helpful hints for the entire home - inside and out – Better Homes and Gardens keeps you inspired while also providing a tonne of easy-to-make, mouth-watering recipes. It's a win win win!
Subscribe to Better Homes and Gardens
National Geographic
The world never felt so close as when you're taken in by the breathtaking photography in National Geographic magazine. Give your special someone the gift of knowledge and exploration, traversing the world's wonders with compelling articles and dramatic photography covering wildlife, geography, science, engineering, technology, history, culture, the environment and more.
Subscribe to National Geographic
Time
Very few titles carry the global reputation of TIME. With over 20 million readers, this mag has been at the cutting edge of current affairs since 1923. The go-to guide for all things political, philanthropic, and everything in between, TIME is a must for anyone you know who won't let a little thing like Christmas stop them from keeping their finger firmly on the world's pulse.
For more ideas, inlcuding gifts for kids or on a budget visit our Gift Shop where you can browse all the bestsellers.