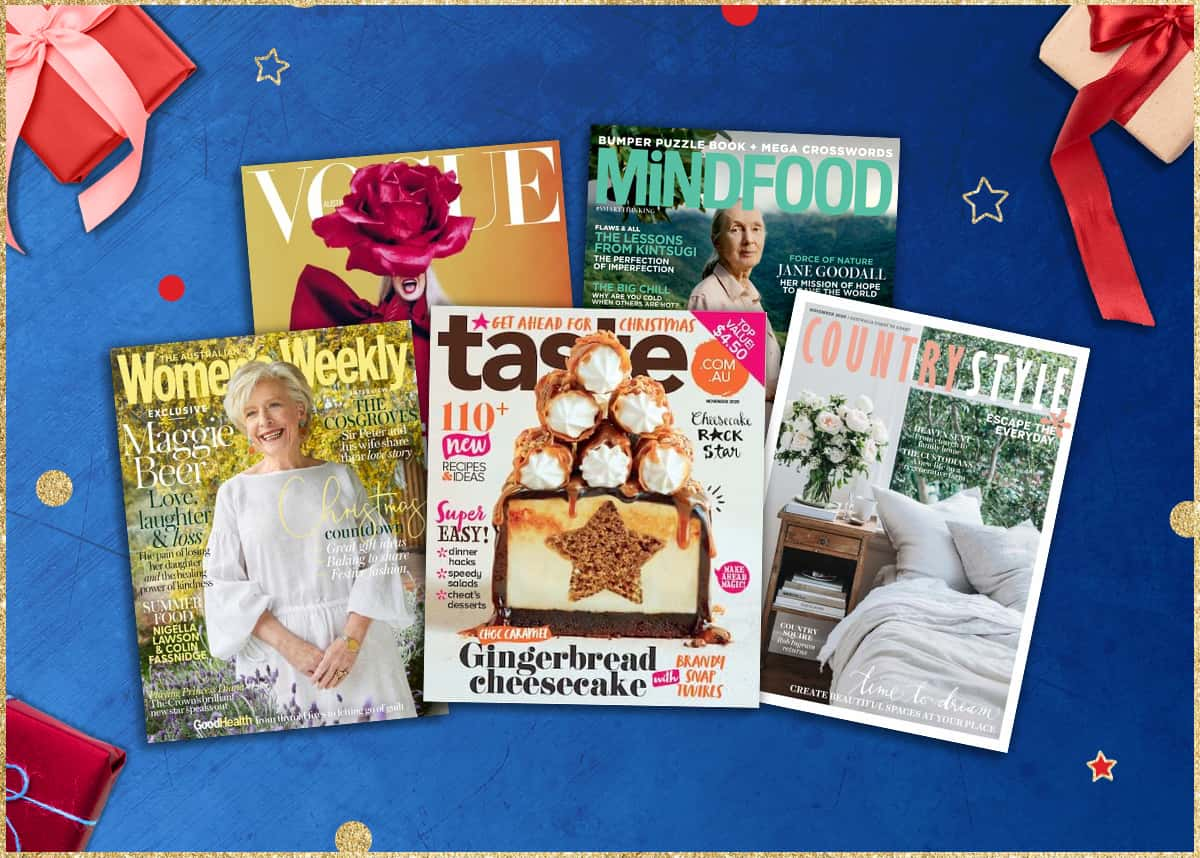 VOGUE
When you think of fashion you think of Vogue. For your style obsessed loved one or friend, you cannot go wrong with the fashion bible that has been covering the world of fashion for over 70 years. Vogue Australia features stunning photography and fashion news from our shores while providing a window into the global stage covering what designers and trail blazers are doing from the runways to the streets.
Mindfood
Life is a balancing act. MiNDFOOD magazine caters for those who want to read about what matters to them but also, escape! They'll receive recipes for the soul, travel ideas and contemporary news, coupled with celebrity and beauty updates with a wholesome twist. A subscription to MiNDFOOD magazine has your loved one's mental wellbeing completely covered.
Taste.com.au
Taste.com.au magazine is the gift of endless inspiration for meals and entertaining ideas that are achieveable – both for the budget and time. While focusing on what's in season and the latest trends to get you inspired, you're also sure to find the ideas you need when there's a leftover bag of carrots or kilo of meat in the fridge! Taste magazine is the perfect gift to help them realise their weekly dreams in the kitchen.
Country style
Country Style magazine is perfect to curl up with and dream about rustic and romantic cottages and homes and rambling the towns nearby. It's an adventure into regional and rural Australia and all the beauty you can find, both from the landscape, the interiors and of course the people and communities that live there.
The Australian Women's Weekly
The Australian Women's Weekly is iconic for a reason, the magazine is renowned for its feautres on celebrities and inspiring Australian women and leaders mixed with the latest lifestyle, health and home advice and updates from expert commentators and of course, recipes from the world famous AWW kitchen. It's been the Australian woman's bible for over 80 years.
Subscribe to The Australian Women's Weekly
For more ideas, including gifts for kids and for him, visit our Gift Shop where you can browse all the bestsellers.