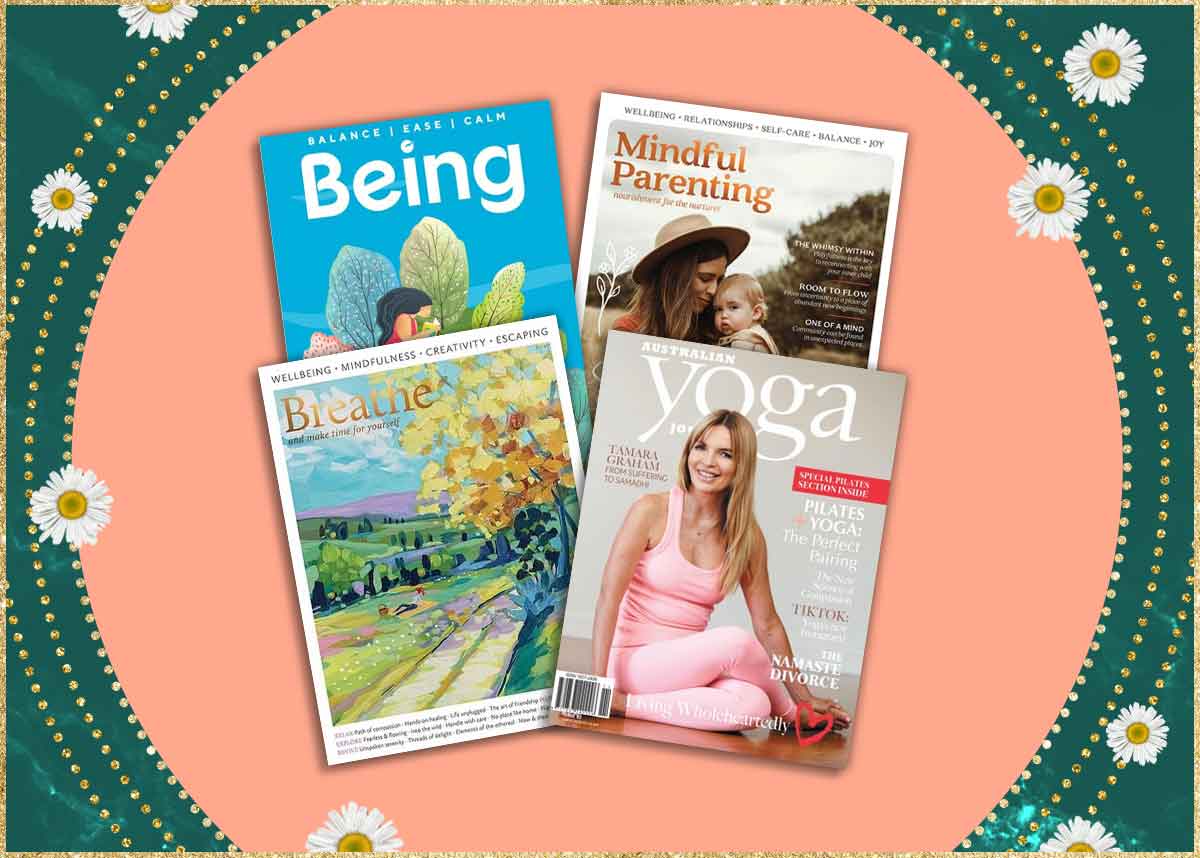 Being
Being is a new magazine about cultivating balance, ease and calm in your life. Every Mum deserves some kind, nurturing, practical and inspiring time and this magazine has it in spades coupled with beautiful illustrations and short, easy-to-digest content including recipes and mindful pauses.
Mindful Parenting
Mindful Parenting is for those new to parenting and those who've been there a while. Covering wellbeing, relationships, self-care, balance and joy, Mindful Parenting is the companion and excuse for Mum to take a few minutes every day and explore herself and her family. The magazine covers everything from yoga and meditation, sleep and emotional intelligence to hands on crafts and memory making in the kitchen.
Shop Mindful Parenting subscriptions
Australian Yoga Journal
Australian Yoga Journal magazine is about encouraging the beginner, as well as challenging the expert and everyone in between, in the spiritual and physical aspects of yoga. Each issue offers basic to masterclass yoga poses and sequences. Mum will learn from some of the best teachers in the world, as well as meet inspirational people and places. Mum will love the blend of nutrition, fitness, travel and lifestyle content to benefit her body, family and life goals.
Shop Australian Yoga Journal subscriptions
Breathe Magazine Australia
Breathe magazine is about leading a healthier and happier life. It offers practical advice and activities to relax your mind and contemplate what it means to find and feel inner peace in an approachable way. It's a body-and-soul guide to a happier, healthier and more mindful Mum. Give her the gift of enchanting illustrations with thoughtful and inspiring content covering wellbeing, living, mindfulness, creativity and escape.