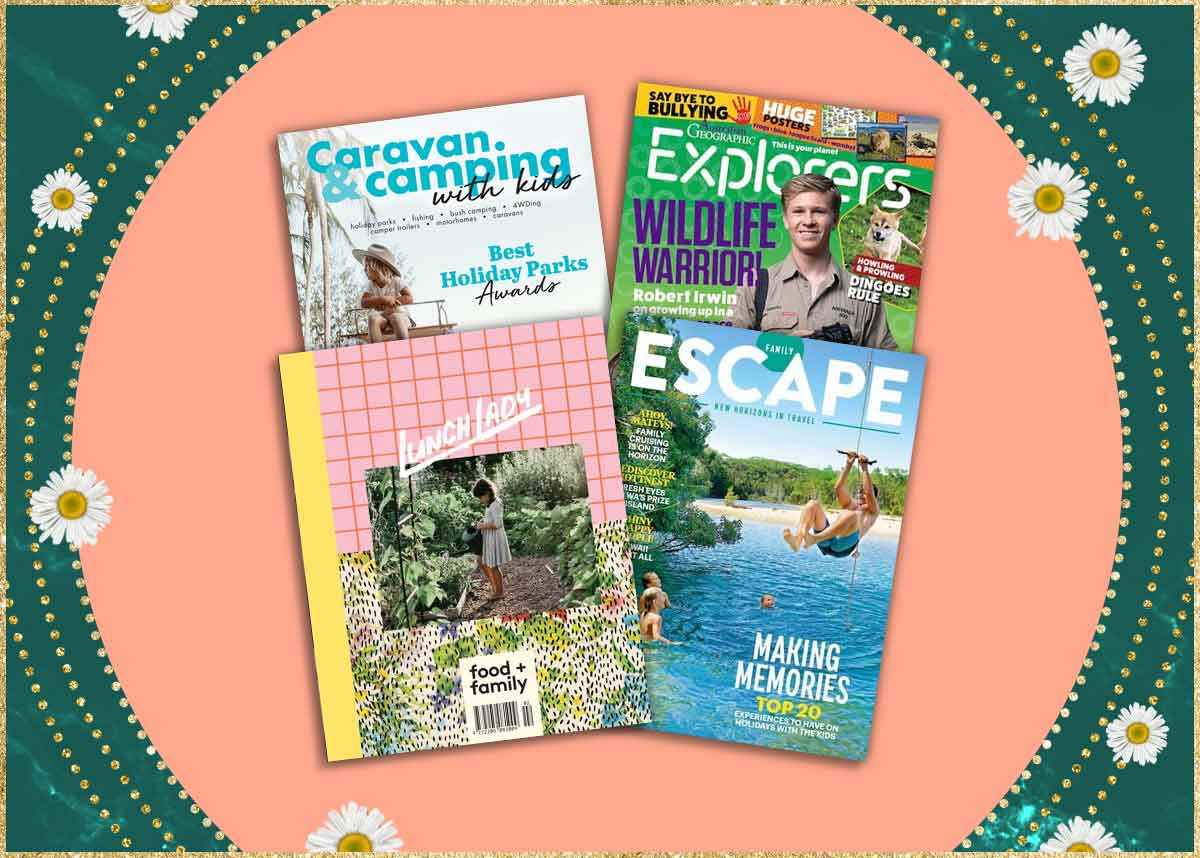 Caravan & Camping with Kids
Going local for holidays has become even more the norm and it's important to still find that escape and family time. Caravan & Camping with Kids provides you with all the information you need, whether you love 4WD adventures, the best family holiday parks, fishing and boating, bush camping, glamping and everything in between. Give Mum the gift of a family-fun bible, Caravan & camping with kids, and save her time planning the next get away!
Shop Caravan & Camping with Kids
Lunch Lady
Lunch Lady is about having fun and providing Mum with great ideas for the family whether that be recipes, cooking ideas for kids, funny opinion pieces or real-life family stories and photography features. It's a colourful, monthly highlight and keepsake for the shelf where all her favourite things go.
Escape
Escape is a new bi-monthly magazine ensuring Mum won't miss knowing about the most breathtaking destinations around the world. Put together by the country's leading photographers and travel writers, she won't be disappointed, even if she just has her favourite drink in one hand and this magazine in the other. But there's a good chance she'll be taking away the best ideas for the next family getaway!
Australian Geographic Explorers
Australian Geographic Explorers is a new magazine for kids who love animals and the planet and is fun for the whole family. It's the gift of discovery, and time reading and exploring the fun-filled pages including stories of endangered species, indigenous culture, science and Australian wildlife. There's also a giant poster in each issue. This magazine creates a special opportunity for time together poring over its nature-filled pages and activities.