Mother's Day is on approach! It's one of the biggest days of the year here at isubscribe, a chance for us all to spoil our mums with a subscription to one of her favourite magazines. Over the next few weeks we'll be posting a series of themed blog posts for some gift guide inspiration. First up is "Home", profiling four sensational design magazines for mums who love style, interiors, architecture, great design, dreamy photography and creative practical renovation and revamp ideas for gorgeous homes.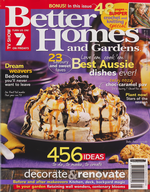 Better Homes and Gardens
Welcome to Australia's best loved home magazine, household name and ongoing source of heart-warming recipes, practical design tips, and crafty loveliness. Each issue is jam-packed with decorating ideas, home improvement, practical DIY step-by-step makeover guides … the list goes on. There's also loads of advice for revamping the garden, or starting a new one. Better Homes and Gardens applies a hands-on, budget-conscious, practical approach to all aspects of homemaking and makes it fun.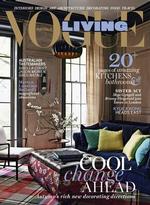 Vogue Living
Every issue of Vogue Living is a collector's item. Stacked on a shelf, or artfully placed on the coffee table, the magazines invite leafing through and easily provoke lifestyle envy. Seriously glamorous homes appear in these pages, from lush New York apartments, to minimal Scandinavian country homes as well as plenty of Australian content. We are allowed to peak inside houses by famous architects, homes of fashion identities and the lives of art world movers and shakers. The latest international trends in furniture feature in Vogue Living too. A magazine for those who like to stay tuned to contemporary design culture.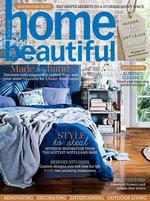 Australian Home Beautiful
It's sometimes hard to find the right balance between daydreaming and action, wish list and do list, wanna be and can do. Enter Home Beautiful, the magazine that seems to get it right every time. There's plenty for the home renovator and the DIY stylist inside its pages, but there's also plenty for those of us who like to look at pretty pictures over a cup of artisan tea. Home Beautiful touches on trends in paint and colour and furniture, design forecasting, inspiration for each room of the house, eco-friendly ideas, food and entertaining, practical trade tips, shopping guides and personal profiles.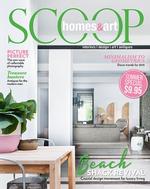 Scoop Homes & Art
It's no secret that Western Australia is having a boom, with a new wave of award-winning restaurants, resorts, shopping precincts, covetable homes and inspiring street art taking over Perth and key regional hotspots. Scoop is W.A's go-to lifestyle authority and their luscious quarterly magazine Scoop Homes & Art is filled with design inspiration, both in WA and further afield in Australia and internationally. It's a sophisticated coffee table publication showcasing contemporary interiors and cutting edge architecture, with interesting profiles and stories including art and gallery guides. One for the collector of beautiful things.