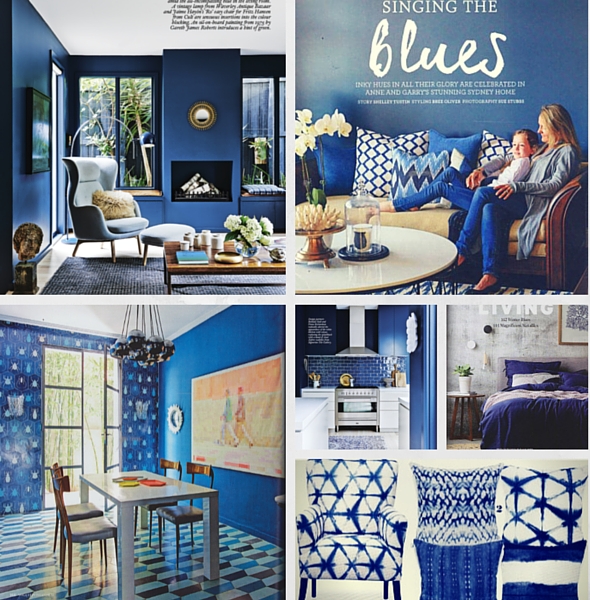 Images: Vogue Living March April issue, Home Beautiful April issue , Mindfood Decor - Winter 2016 Edition
Home Beautiful and Vogue Living have given their design forecast for this season with both being an ode to blue. Showcasing numerous shades of inky blues, sultry navy, cobalt, sky hues, deep indigo, sapphire, royal blue and turquoise....it's a sea of colour that's deeply calming, magestic and stylish all at once.
As the new hue of the moment for both décor and interior, blue is featuring in floor titles, character walls, patterned statement rugs and dining chairs.
If the editor of Vogue Living's Neal Whitaker claims "evidence suggests blue is actually the new white" we will take his word for it.
----
The Eye