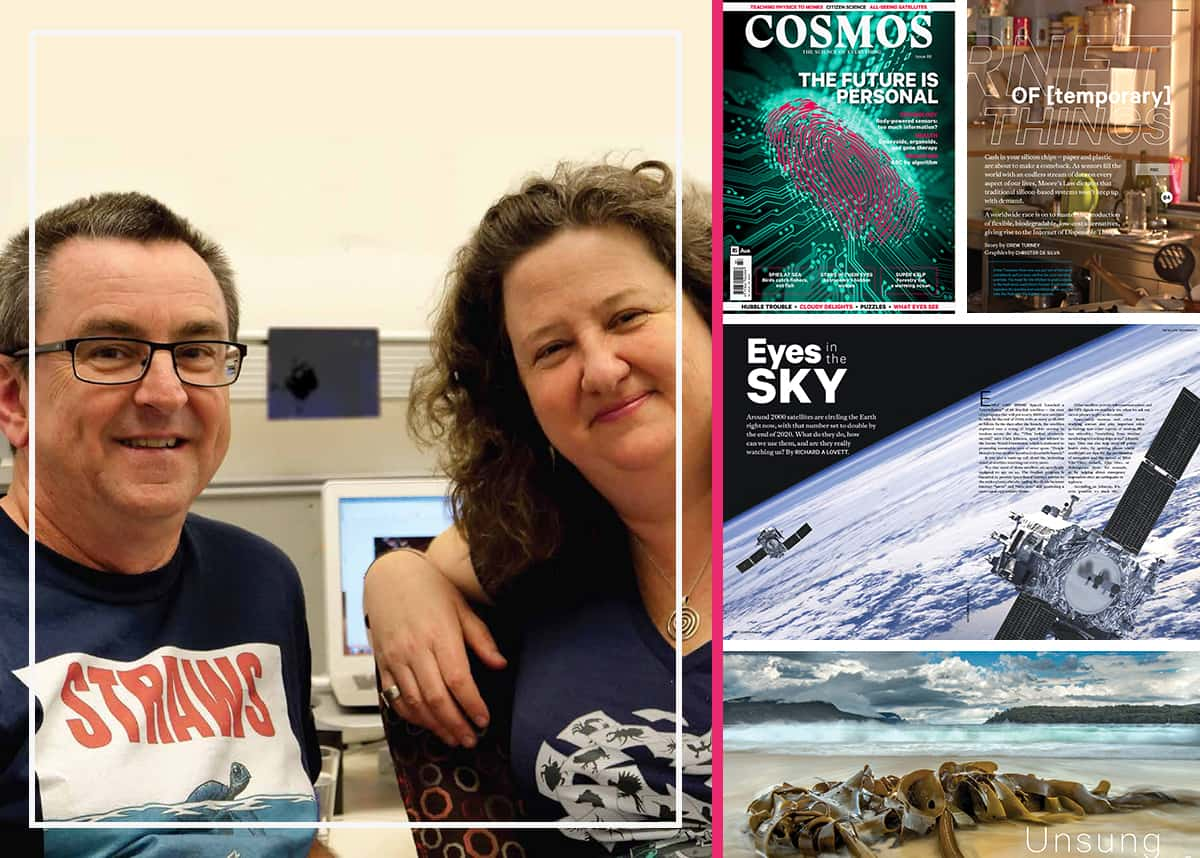 What is Cosmos magazine? Who is it for and what does it cover?
Cosmos is Australia's only science magazine, and it's for anyone who's interested in what's awesome in science. Younger people can enjoy graphics, Mars Rovers and the science of fireworks, and those with a bit of history will get an insight into the deep science that goes into the latest discoveries in the fields of STEM – science, technology. engineering and mathematics. So it's for everyone interested in the cutting edge of human knowledge – and especially for those concerned about the planet and keen to learn about ideas formed and action taken to make for a brighter Earthly future.
What's the best part about being the editors of Cosmos magazine?
We are science groupies and talking with scientists about what they're working on is the most fun you can have outside of a free trip on the ISS. Recent conversations include flying helicopters on Mars (not full-sized ones, right?), the mathematics of refraction, the physics and chemistry and fireworks, and how many undiscovered species there are in Australia (a lot).

What can readers expect from future issues of Cosmos magazine?
We really want to add that sense of inspiring excitement we feel about scientists: a bunch of thought-provoking people having a fascinating time exploring new areas and solving problems. Scientists are working to add value to this experiment called human civilisation (unless they ignite the entire atmosphere with an ill-advised fission experiment). And it's all happening right here, right now, at an atom near you ... so the same rigour as always, but with a bit more fun as well. If
Cosmos magazine had a motto what would it be?
Actually, it already has one: The Science of Everything.