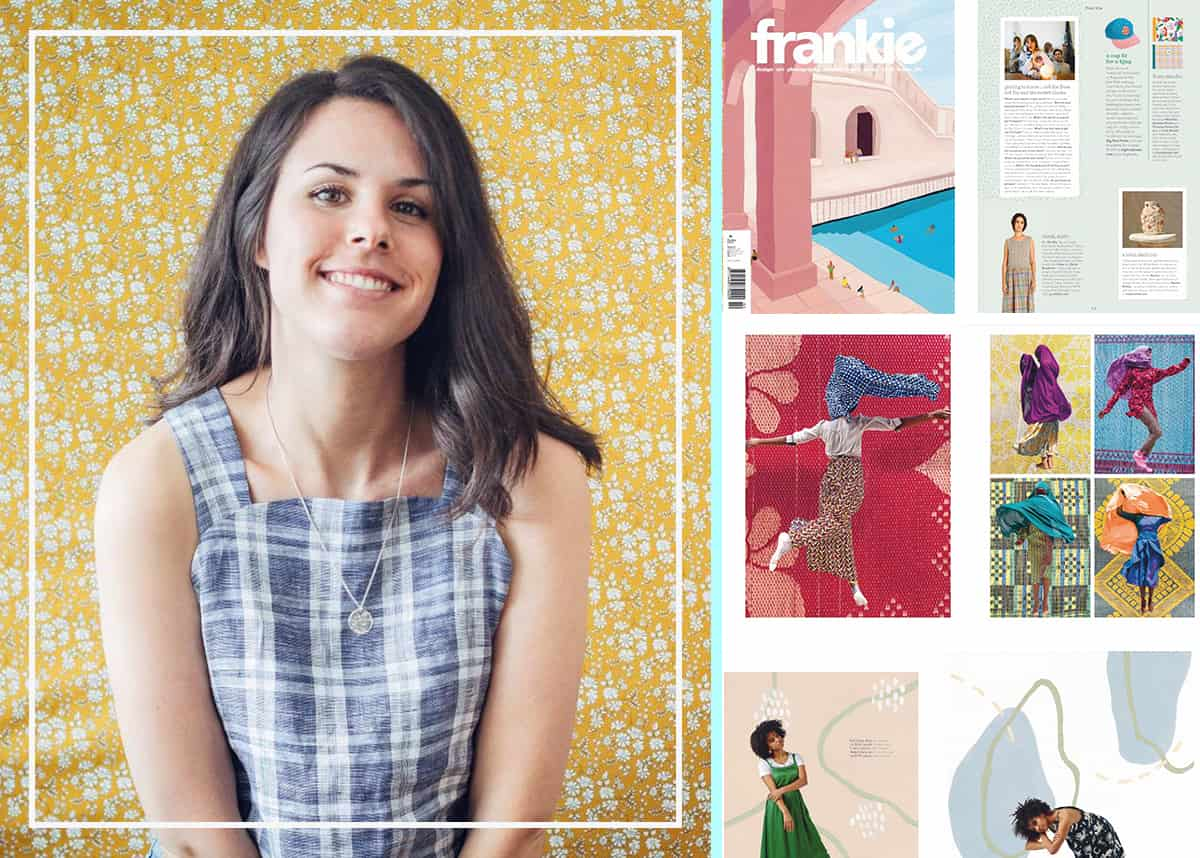 What is frankie magazine? Who is it for and what does it cover?
frankie is a bi-monthly magazine that celebrates and inspires a community of creatively inclined, curious and kind-hearted readers. It's chock-full of smart, funny, quirky and eye-opening stories, covering topics like design, art, fashion, travel, music, interiors and real-life tales.
What's the best part about being the editor of frankie magazine?
Meeting and learning about so many wonderful, creative and clever people! Every article we run goes through the 'does it excite us' test, so you know I'm personally thrilled to have stumbled across each story. There are so many excellent brains and hearts out in the world!

What can readers expect from future issues of frankie magazine?
Hopefully, to be surprised and delighted by the beautiful and interesting content! We will continue to create an inclusive, welcoming and creative magazine, full of curious personal stories, thought-provoking articles, striking design and not-quite-right humour.
If frankie magazine had a motto, what would it be?
Everybody has a story.