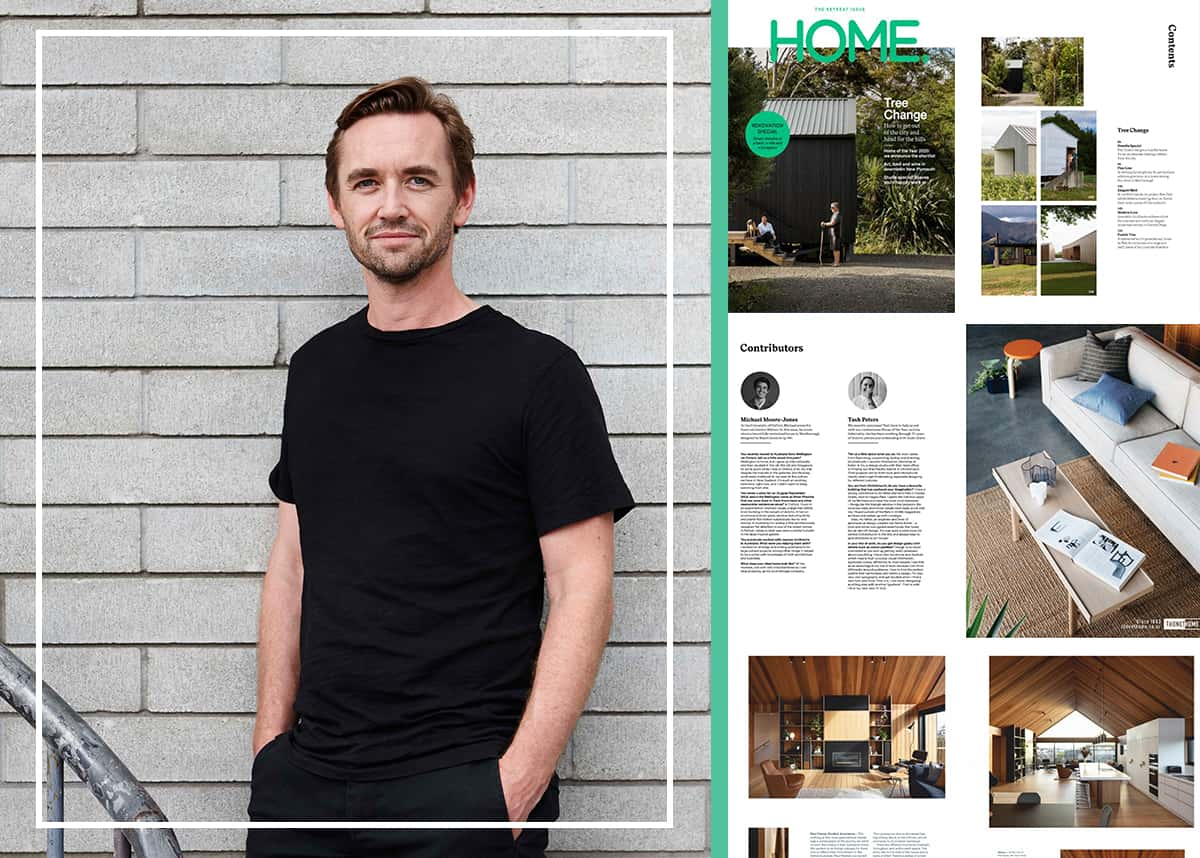 What is HOME Magazine? Who is it for and what does it cover?
HOME is a magazine about architecturally designed homes in New Zealand. We've been around since 1936, but we're thoroughly contemporary. We stand for thoughtful design and clever solutions – that could be a house on a tiny urban site, or an expansive holiday home, and we're just as excited about both.
We're for anyone who loves design and architecture – people building, or renovating, or just interested in the incredibly things smart architects can do with space. We have a big readership of professional designers, architects and builders too.
What's the best part about being the editor of HOME Magazine?
I love that my job is to really find the new, the exciting and the beautiful. Even if a house looks good, I always ask: have we seen this before? Can someone learn something new from it? What's this house doing that people need to know about? Part of that is curating the five or six houses we feature each month – finding the connections between them and shaping that into something that might make sense to a reader. Visiting them in person is a total privilege as well – I'm always conscious that most people only ever see these places in photographs.
But the best part of the job has to be Home of the Year. We assemble a panel including a local architect and and international one, and hit the road to see all 10 shortlisted projects. It's an amazing experience – I'm very privileged.
What can readers expect from future issues of HOME Magazine?
We've just put 'Tree Change', our Feb/Mar 2020 issue to bed. It's about leaving the city for the country, which we're seeing a bit of here in New Zealand. The solutions are all interesting and unique to their owners – from a modernist-inspired house in the mountains to a crisp, urbane house in a vineyard, via a shearing shed in Canterbury and a little wooden house in the bush.
Our April/May issue is our annual Home of the Year award – featuring the six best houses. It's our 25th year producing the award so we'll be looking back at past winners too… I'm about to get on the road with our judges to see all the houses in person, which is always a treat.
We'll be tackling issues around sustainability and urbanism a fair bit this year too – with city issues in June, and small homes in August. We have some really tough calls to make as a society at the moment, and architecture is key to many of the solutions.

What can international reads expect from HOME?
An inspiring, and beautiful, insight into the world of New Zealand architecture. We're a country of four million people that produces some incredible houses – much more, and much better, than you might otherwise expect from a small island country at the bottom of the world. We've absorbed global trends and twisted them, and now have a particular view point and a particular way of building which I think is relevant to anyone.
If HOME Magazine had a motto what would it be?
Do more with less but do it better.
Would HOME be beneficial to Australian readers?
I think so. I'm always fascinated by the shared connections and differences between Australian and New Zealand architecture – there's a sensibility and an aspiration that is similar, but the solutions and materials always seem so radically different. But we can, and should, learn from each other – even if that's to challenge our assumed ways of doing things.