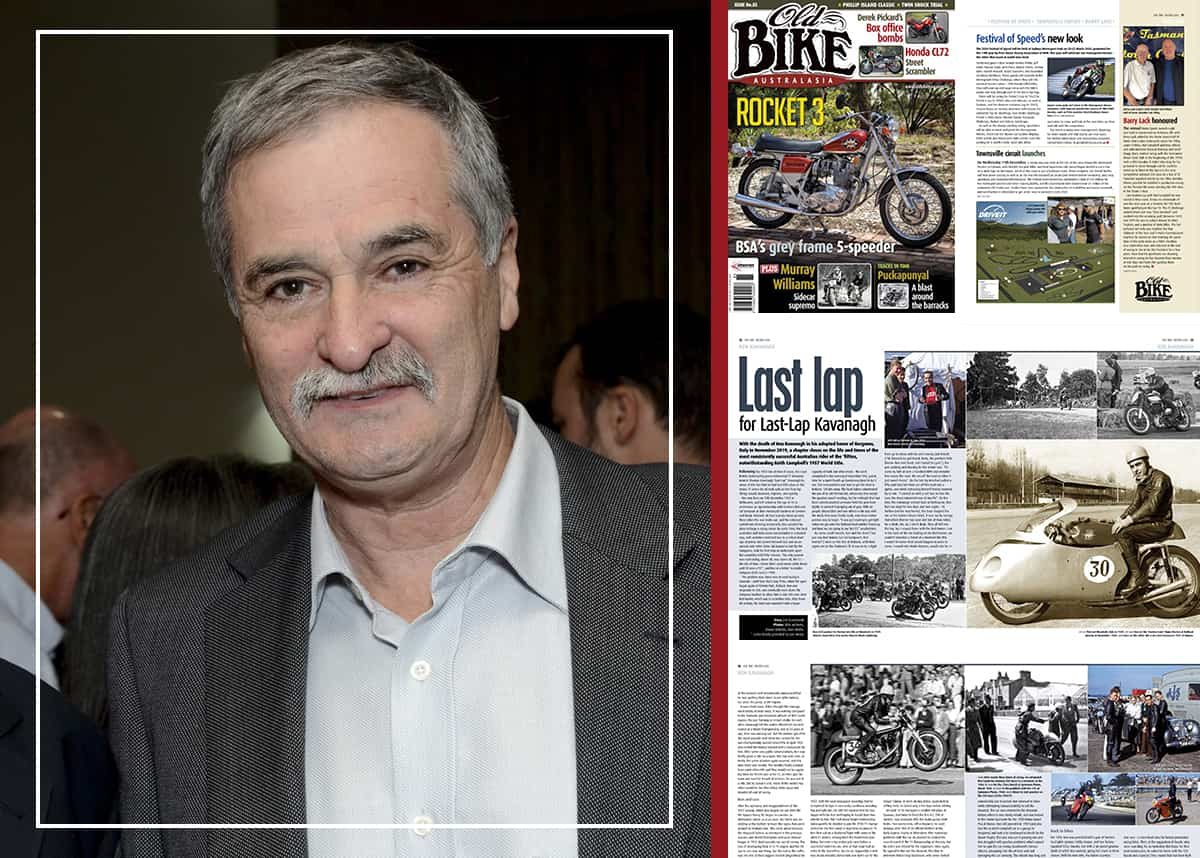 What is Old Bike Australasia Magazine? Who is it for and what does it cover?
Old Bike Australasia was created in 2006 to cater for the booming interest in historic and classic motorcycles. It covers historical articles, personalities, model tests and revues, and extensively the rally scene in Australia and New Zealand.
What's the best part about being the editor of Old Bike Australasia Magazine?
Writing about a subject that I am passionate about and ensuring that our history is preserved. Meeting interesting people and being involved in the restoration and preservation of historic bikes.

What can readers expect from future issues of Old Bike Australasia Magazine?
Reader feedback is 100% in support of the format and makeup of the magazine, which has not changed significantly from the outset. The mixture of feature stories, event reports, technical information seems to a winner.
If Old Bike Australasia Magazine had a motto what would it be?
Nostalgia ain't what it used to be.