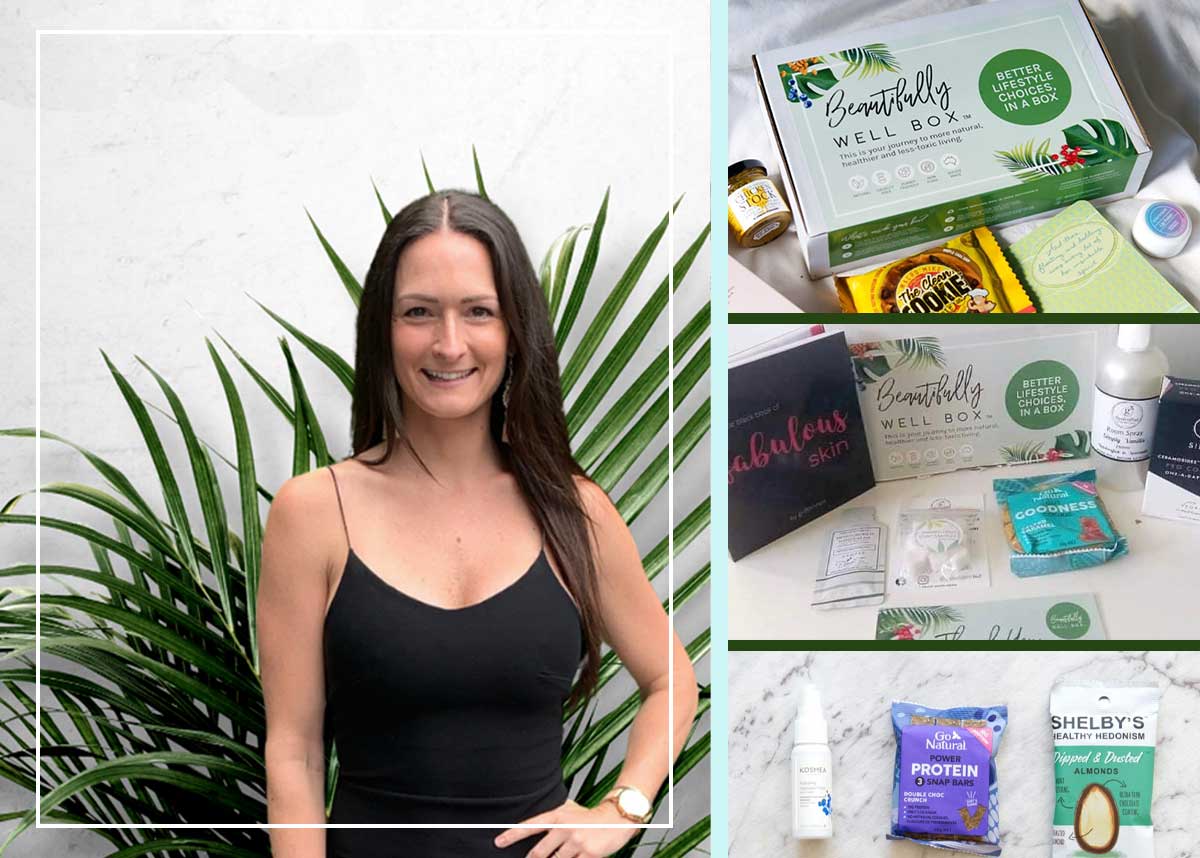 1. WHAT IS BEAUTIFULLY WELL BOX? WHO IS IT FOR, WHAT'S ITS PURPOSE & WHAT'S INCLUDED EACH MONTH?
Beautifully Well Box is a ladies curated subscription of beauty, wellness, health, lifestyle, fitness and nutrition products; allowing them to access amazing brands and products they may not have otherwise heard of or tried before.
Our non-negotiable ethos is 100% Australian Made (Owned and Operated), Cruelty-Free, Planet-Friendly and truly Natural 'good-for-you' products that contain no nasties.
Our beautiful self-care boxes have been blessing the doorsteps of thousands of ladies throughout Australia since 2017; providing them with a convenient opportunity to try beneficial product alternatives for their health, beauty and household.
We help, educate, inspire, support and empower Australian women to live a more natural, healthier and less-toxic lifestyle; all whilst spoiling themselves on a regular basis.
2. WHAT CAN SUBSCRIBERS EXPECT FROM BEAUTIFULLY WELL BOX IN THE COMING MONTHS?
Continuing on with our 2021 theme - '12 Months of Toxic-Free Living', ladies all around Australia will look forward to being taken on a journey to self-care each month and shown how good it really feels to nurture their body inside and out!
They will discover a beautiful all-natural package delivered to their door month after month which is the most amazing gift of self-love!
They will learn the importance of ditching the nasties and switching to better product lifestyle choices and continue to be encouraged to change their daily routines and habits so they can live their happiest, healthiest, strongest and longest life possible.

3. HAS COVID IMPACTED YOUR APPROACH TO THE BEAUTIFULLY WELL BOX OR WHAT SUBSCRIBERS WANT FROM THE BUSINESS?
We all know how imperative it is, especially now more than ever, to take some time out for ourselves and to look after #1. Beautifully Well Box is the perfect way to treat ourselves just as we deserve. Not only will we be looking after their health (and the health of their family, kids and pets), but we will also be looking after the health of planet earth and its furry friends.
4. IF YOU HAD A MOTTO, WHAT WOULD IT BE?
Helping you to shop and live more consciously, everyday.
5. IF YOU COULD BE ANYONE FAMOUS FOR A DAY, WHO WOULD IT BE AND WHY?
One of the most famous businessmen like Bill Gates, Steve Jobs, Mark Zuckerberg, Jeff Bezos, Elon Musk so I could get inside their "business" heads and learn their business tricks of the trade. It would also be extremely interesting to be a male for a day!
6. WHY SUBSCRIBE TO BEAUTIFULLY WELL BOX?
You will call Beautifully Well Box "My Monthly Gift To Me, From Me".
Your very own monthly all-natural Beautifully Well Box is pure convenience and will give you the opportunity to try beneficial product alternatives for an improved lifestyle.
Without the time, money or effort typically required.
And all from the comfort of your own home!