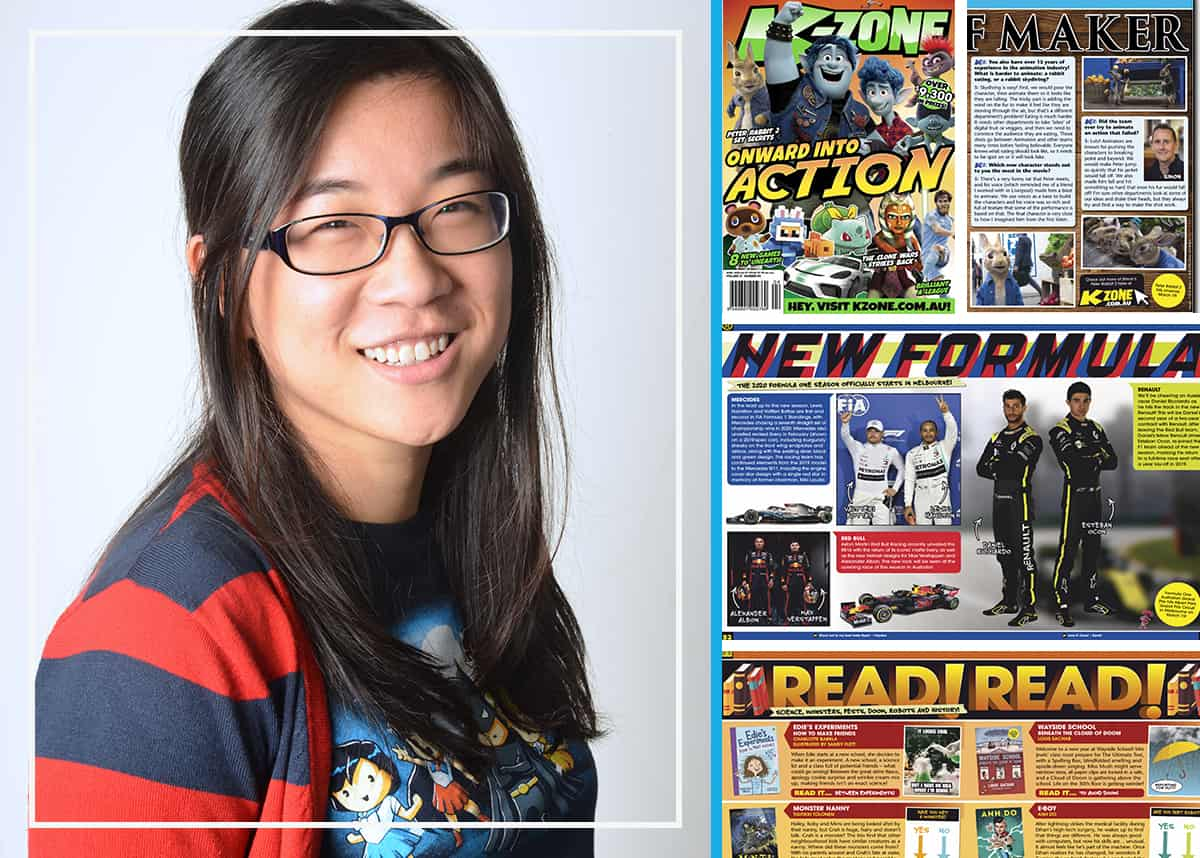 What is K-Zone Magazine? Who is it for and what does it cover?
K-Zone is a monthly magazine for kids aged 6-13 in Australia and New Zealand. Inside, you'll find the latest movies, games, books, toys and sports. You'll also find pranks, jokes, activities, STEAM content, and prizes.
What's the best part about being the editor of K-Zone Magazine?
The best parts about being the editor of K-Zone is that I work with an awesome and super talented team, as well as getting to be a big kid at work. How many people get to write about superheroes, share jokes and pranks, play videogames or check out the latest toys as part of their job? It's also really special when we receive feedback from readers or their parents about how K-Zone has helped them with reading or introduced them to new interests.

What can readers expect from future issues of K-Zone Magazine?
K-Zoners can expect to keep having fun and laughing with our future issues, as well as remaining inspired and up to date with the latest in youth pop culture. I can't give anything away just yet, but we have cool campaigns in the works that we can't wait for our readers to get involved with. Stay tuned – not just to the magazine, but also our website and other digital platforms!
If K-Zone Magazine had a motto what would it be?
Level up on laughs, action and fun!