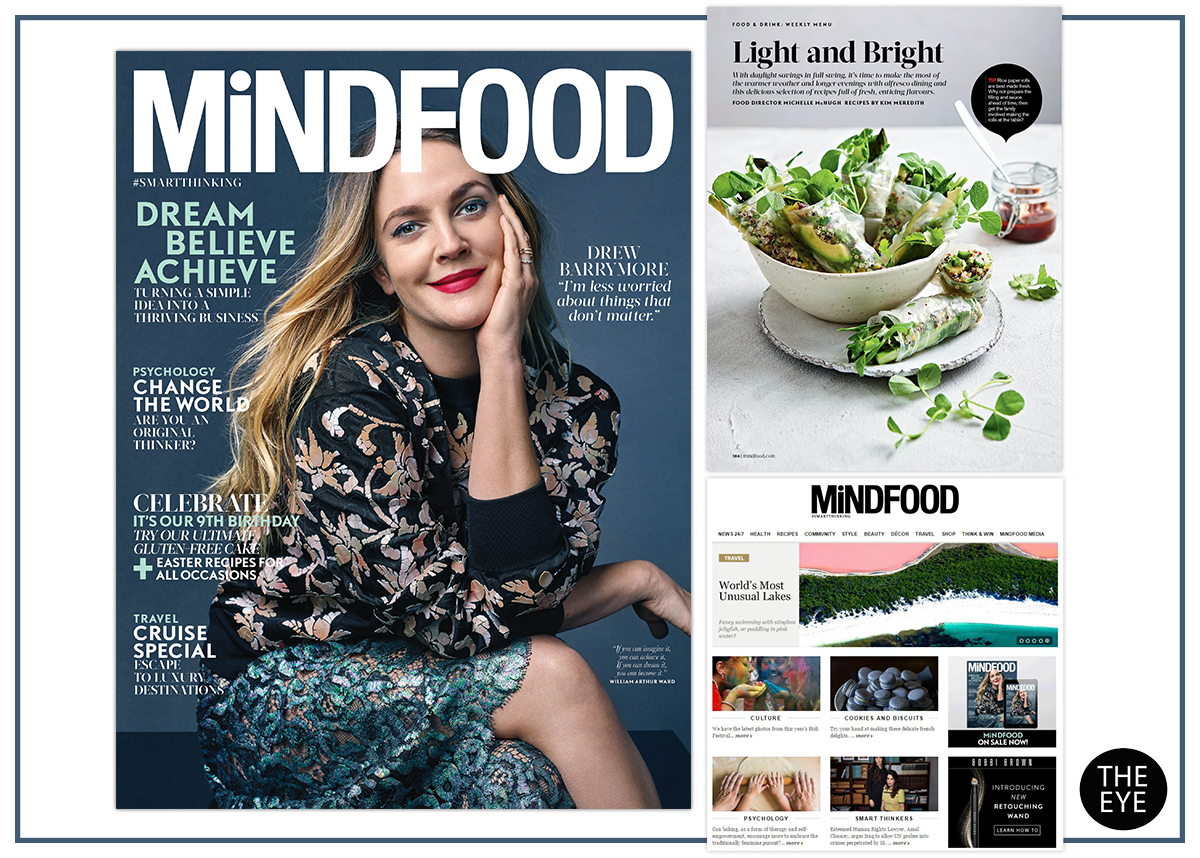 1. It's the 9th anniversary of MiNDFOOD a tremendous achievement with the magazine and its channels continuing to grow its audience. What do you think have been the keys to your successes so far?
I think there was a gap in the marketplace for a magazine led brand that was about smart thinking across a range of different subject matter. Also that from day one we offered different media platforms to access content meant the consumer understood very quickly how the integration of MiNDFOOD worked.
2. How and why did you choose the title MiNDFOOD?
It was always called MiNDFOOD. I just liked what it stood for, and I never waivered from it ever being called that. I wanted a word that an entire brand could be built around and stood for something in around integrity and smart thinking.
3. What is your greatest achievement so far - your proudest moment or triumph for the magazine?
We recently won a Gold award in New York for an entire edition for a range of stories we did on Texas. We weren't even aware we were up for that award so that was great to receive, and have that recognition globally. In terms of greatest achievements, it's always satisfying when something the team has been planning and working on for a long time works and does better than everyone thinks it will.

4. How does the print magazine fit into your approach to growing your readership?
The magazine is key in bringing to life each month what we do every day and week online. Readership wise I don't mind what platform the reader accesses MiNDFOOD.
5. Do you think a key part of the MiNDFOOD's success has been its #smartthinking attitude to life and women? Was this something that was missing in publishing at the time you launched the magazine?
Yes definitely, I think as many brands were being dumbed down and even online produce material for click bait we just keep creating intelligent smart thinking content that makes people think. I would get easily 20 emails a week from readers telling me about stories we have written and how it has impacted their lives. This level of engagement and involvement is wonderful as the relationship is very much two way.
6. When you started the magazine, what type of person did you have in mind that you were creating it for?
An educated professional that had stopped buying magazines and had a high disposable income, loved food, good health, travel and community stories. Someone when they stopped from their busy lives had a magazine and online site that they loved to loose themselves in.
7. Has this changed, who is the MiNDFOOD reader now?
We have many more male readers than we ever thought we would attract, but the reader we were chasing we definitely have attracted.
8. If you could look into a crystal ball, what do you think the future of print magazines will looks like?
As non-media brands are now creating their own media platforms, social, print and digital solutions, I think the stronger media/magazine brands will create stronger experiences around the brand, eg: ecommerce, online shopping, events, brand extensions etc.
---end---