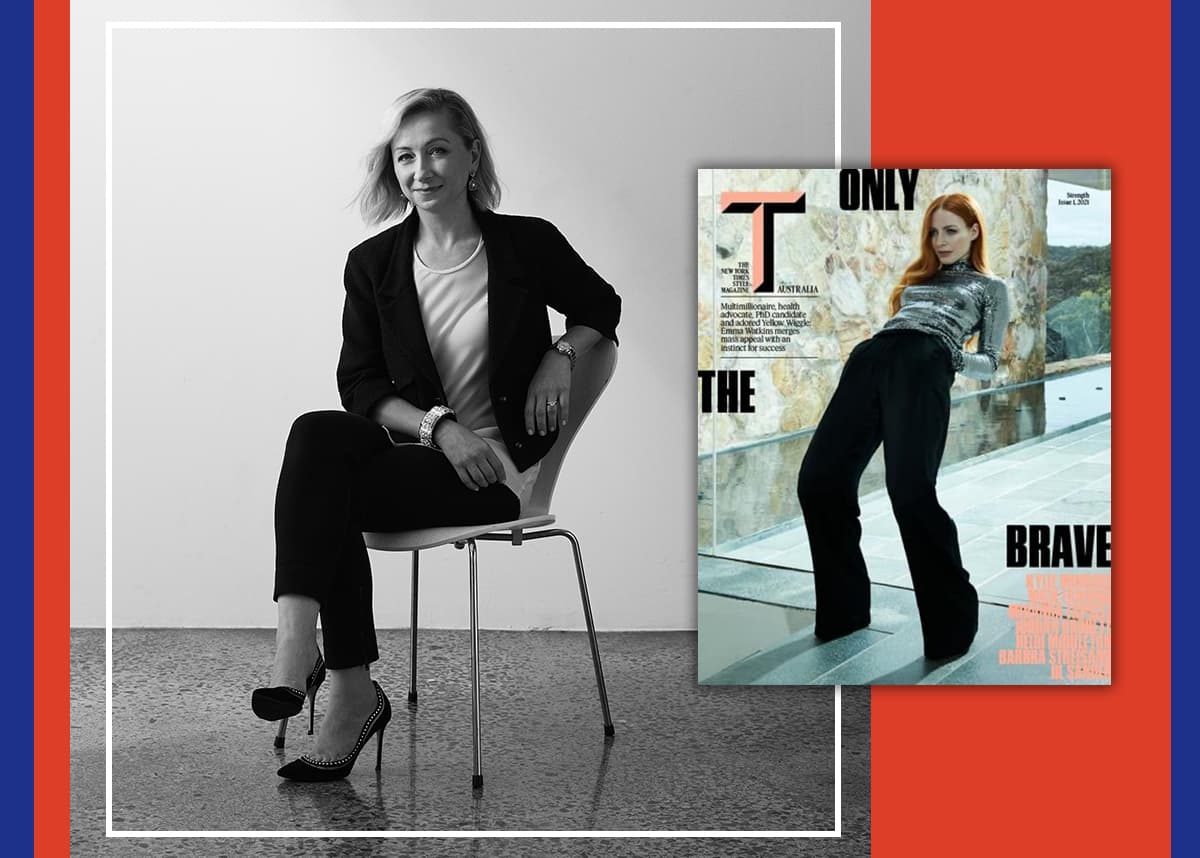 What is T Australia?
T Australia is the Australian edition of the legendary New York Times' style magazine. Our quarterly print magazine hits newsstands in March and we've just launched www.taustralia.com.au
Who is it for and what does it cover?
T Australia is the magazine that Australia is missing; it features both men and women's fashion and style, food and wine, travel and architecture, entertainment and lifestyle. We believe T Australia will be a cultural game-changer that will fuel conversations around the proverbial Australian watercooler.

What's the best part about being the editor/ publisher of T Australia?
Being a part of The New York Times' 165-year history is a real privilege, and we are working with some of Australia's most respected and talented creatives. It's been a huge undertaking to produce a magazine of this calibre (as you can imagine!) but it's also been very fulfilling. The support we have received since we announced the launch has been overwhelming, to say the least.
What can readers expect from future issues of T Australia?
Each issue packed full of interviews, features, fashion shoots and opinion pieces from some of Australia's most important creatives. We'll be looking at the latest style trends, interviewing actors, chefs, artists, performers and architects, and will feature the latest in travel, entertainment and food. Essentially, we'll be your cultural beacon for all things style, fashion and life.
If T Australia had a motto what would it be?
Where culture meets style.
What's the best part about being the editor of T Australia?
Bringing some joy and excitement back into the Australian print and media landscape. The support and interest have been really humbling actually and I think it's good to shake things up a little bit too.
Why do you believe Australians still love magazines?
Escapism now is more important than ever before. Self-care rituals and taking time out to chill and do something pleasurable remains a high priority for us weary humans, and magazines, therefore, play a really special role in our life. You really can't replace that tactile experience of turning the physical pages of a magazine and discovering something new.
Why do you think Australians are the second-largest audience of The New York Times?
We're an informed bunch, we're addicted to our devices and we take a keen interest in the world around us. We love knowledge, debate, opinions, news, trends. Especially now, our global isolation makes us even hungrier for quality global content, so T Australia will aim to fill that gap.