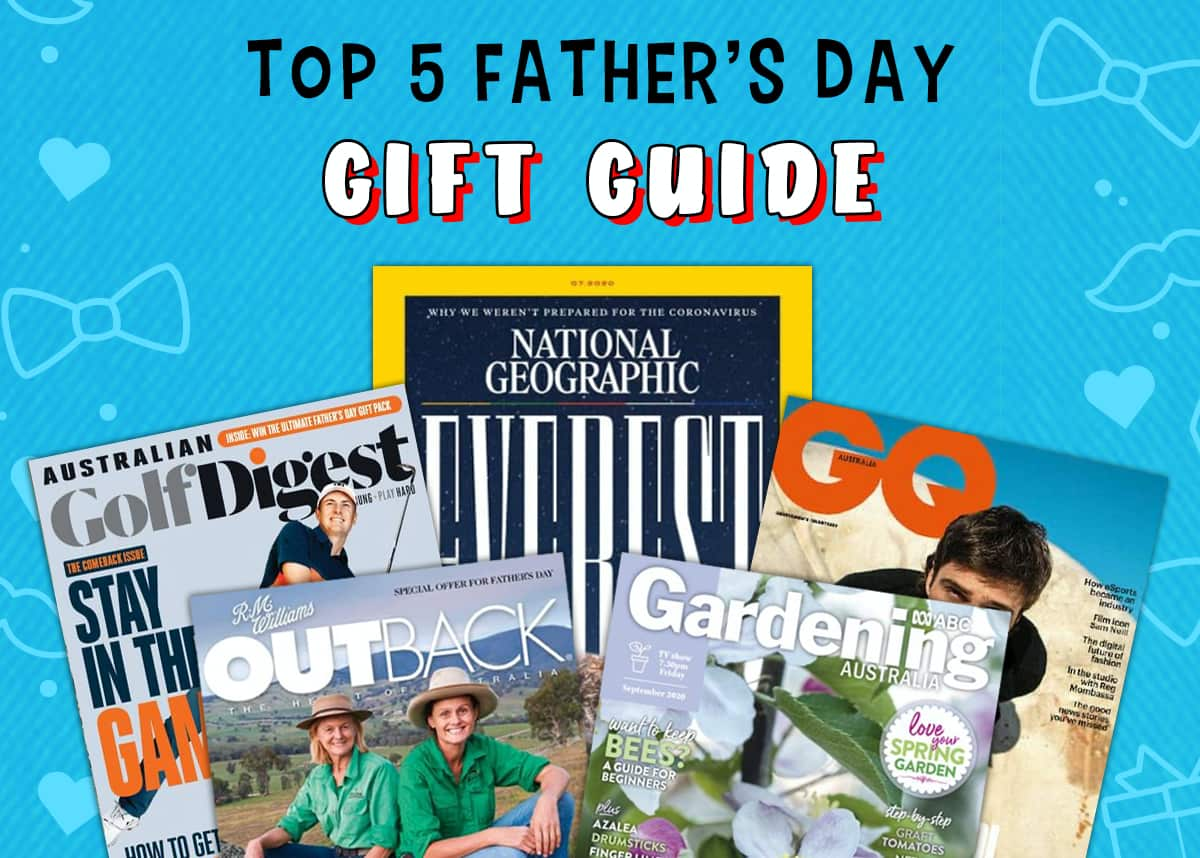 GQ
The magazine for the sophisticated, modern Dad. Combining broadsheet-worthy investigative features, a dreamy travel section and gorgeous gadgets and photography. He'll love taking time out to explore the pages. Shop Now

AUSTRALIAN GOLF DIGEST
It's the best-read golf magazine in the country, for good reason. Australian Golf Digest is packed with news, practical equipment reviews and expert opinions on all aspects of the game, from swing technique to positive mindset. Showcasing profiles of famous golfers and celebrity aficionados, along with interviews with luminaries like Tiger Woods and Ricky Fowler, not to mention news from key events in the sporting calendar.
Dad will love it! Shop Now

R.M.Williams OUTBACK
The editor of OUTBACK mag has said that 'real wealth lies in people and relationships' and you can see that he believes it in the stories that are featured. There is a tangible sense of community that comes through in these pages, together with features on technology, ownership and agribusiness, profiles on stations and personalities and photo essays capturing some of the stunning life and landscape out there.
If your Dad loves the heart and soul of Australia, R.M.Williams' OUTBACK magazine covers the right terrain. Shop Now

Gardening Australia Magazine
Can one hobby give as much satisfaction as gardening? Toiing the soil, staking tomatoes, watering the plants, cutting the hedges with a precision you never knew you had...give your Dad a regular source of intel and inspiration from the most trusted source, Gardening Australia magazine. It's the perfect pal to deliver regular know-how in the garden. Shop Now

National Geographic
The world never felt so close as when your taken in by the breathtaking photography in National Gepgraphic magazine. Give Dad the gift of knowledge and exploration, traversing the world's wonders with compelling articles and dramatic photography covering wildlife, geography, science, engineering, technology, history, culture, the environment and so much more. Shop Now