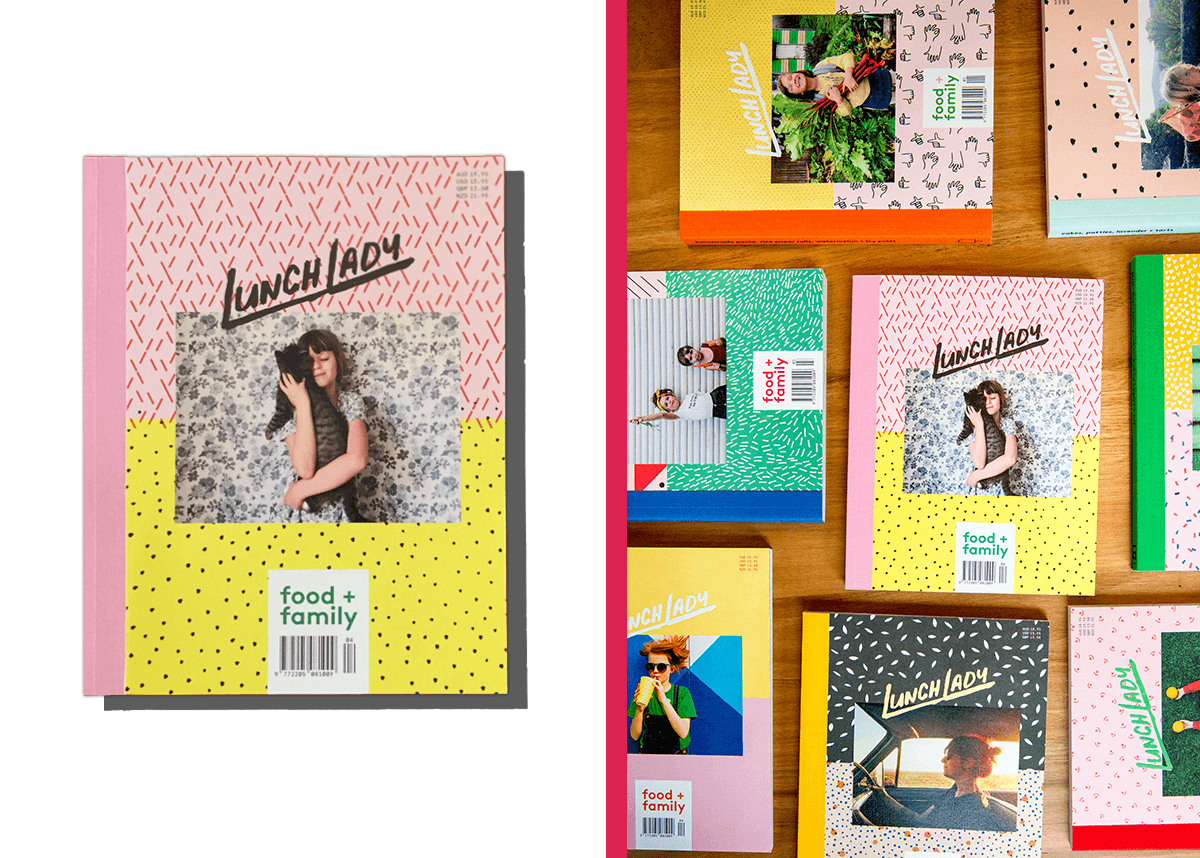 Can you describe Lunch Lady for us in a nutshell? What can readers expect from every issue?
Lunch Lady is a quarterly magazine filled with recipes, funny articles about parenting, kids craft activities & interesting discussions on almost everything.
Who would you say is the Lunch Lady reader ?
Any parent (although lots of readers aren't parents!) looking for fun, interesting content they can share with their kids. And for anyone looking for inspiration in the kitchen.
You famously started frankie magazine with Lunch Lady Creative Director Lara Burke many years ago, can you tell us why you decided to launch a parenting magazine?
When we left frankie, we said we'd never do another magazine again ! Ha ! Then I stumbled across a blog called Lunch Lady which was a blog about food and family. It was down to earth and refreshing and we felt it had the potential to be developed into a magazine. The world needs more yum recipes and unique, happy, fun content and that's what we aim to deliver each issue of Lunch Lady.
How do you decide on what Lunch Lady magazine will cover for kids and parents?
Because the magazine is based on happiness and fun, we think of what makes us inspired and happy and create content around those feelings. Then we think about unique stories - what will open up people's minds to think about a topic differently - these articles could be anything on how to talk to kids about grief, climate change, foster families. Then we think about food and what recipes will inspire parents + kids to get in the kitchen and cook wholesome food.
What is your favourite article featured in this months issue?
I have two articles! How to teach kids gratitude. And a feature on junkyard playgrounds which basically made me question everything I know about playgrounds.
What can readers expect from future issues of Lunch Lady?
Each issue is carefully thought out. We use the best photographers and writers and we really think about every page. A lot ! So you can expect really great, unique content, awesome design and bright, happy, thought provoking content that is a pleasure to read.
Lunch Lady is a colourful publication full of amazing illustrations, retro patterns and beautiful matte paper stock, how did you decide on the creative direction of the magazine? What was your inspiration ?
Lara is our creative director and her gift is making beautiful, unique magazines. We always wanted Lunch Lady to feel inclusive, warm, happy and colourful !
If Lunch Lady had a motto what would it be ?
A little bit of everything does you good.