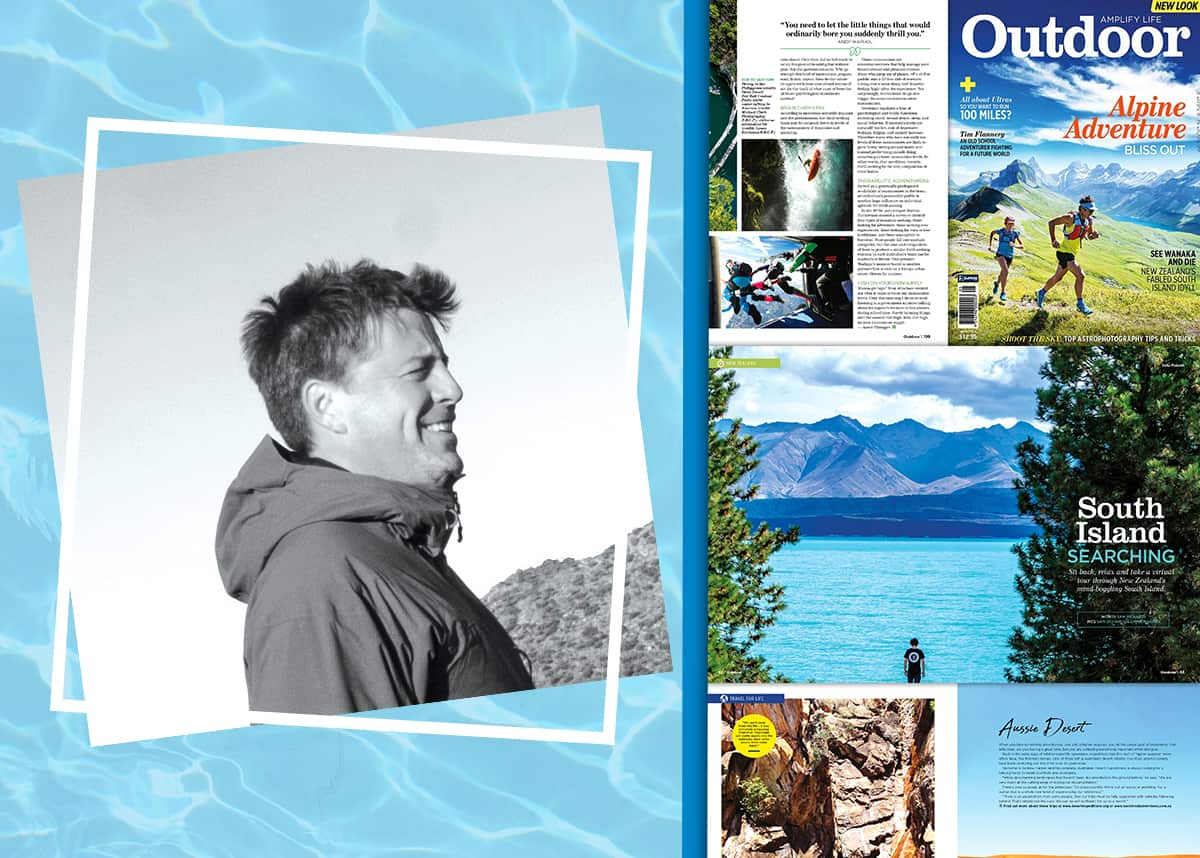 What is Outdoor Magazine? Who is it for and what does it cover?
Six times a year, Outdoor presents inspirational and informative stories written and photographed by the world's finest outdoor adventure travel journalists.
Each of our bi-monthly issues is tailored to help our intrepid readers choose their next life-defining moment.
Outdoor's readers are interested in a world beyond cookie-cutter definitions of adventure. They want to plan and conceive their own life highlights. Outdoor is produced with this ambition in mind.
What's the best part about being the editor of Outdoor Magazine?
Being the editor of a title like Outdoor is a massive privilege. My role, basically, involves reading and writing about life's most exciting moments. A boon position for someone, like myself, who enjoys reading, writing and doing cool stuff, outdoors.

What is your favourite article featured in this months issue?
My fave article in the July issue is Hari Raj's reappraisal of what, exactly, the concept of 'adventure' means.
What can readers expect from future issues of Outdoor Magazine?
Outdoor is always looking forwards. Outdoor's future is about excellence. Impeccably crafted and thoughtful writing and media production. We aim to be an indispensable title for all those interested in a richer life led outdoors.
If Outdoor Magazine had a motto what would it be?
Outdoor has a motto: Amplify life. We want our readers to live exciting and fulfilling lives. If we can help each of them achieve this, then we're on the right track.