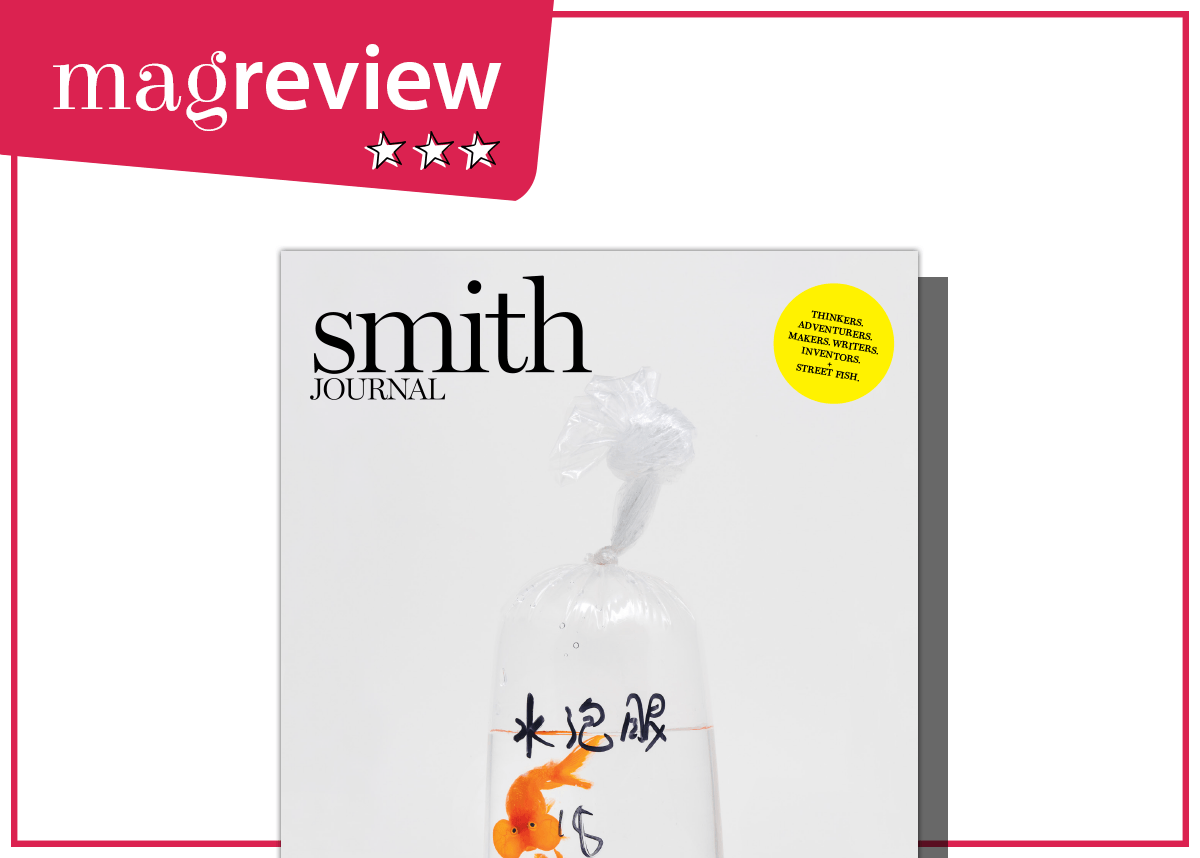 Smith Journal is oddball and original from cover to cover. I use those as terms of praise. You're going to want to flick through because that's the natural thing to do when you pick up a new magazine. But you can't, because you actually need to know why there's a photo of an empty tv-dinner tray or a blueprint diagram of a cocktail.
It starts with Smith Stuff, short tit bits of weird, wonderful and why. A candle that evokes the scent of public libraries, liquorice toothpaste and dog-hair socks – I know! There's pages of this stuff. Then it moves where it will and that really is anywhere; columns from aging rock-stars, photo essays, features on primitive skills practitioners and investigations into international (bee) hive heists.

This gorgeous quarterly publication has matte pages and a Frankie-esque eye for design that is now comfortably its own thing and not just a sibling in the publisher's stable. The pages are clean and uncrowded with text. There's a penchant for stylised portraiture and still life, illustrations reminiscent of 50s children's books and nostalgic photo essays.
Those of you able to retain facts will feel like your cup is over-flowing. You'll be the prize of any trivia team. Those with leaky memories will at least feel like you're constantly learning. While some magazines essentially serve the same pickings reconfigured each issue, you have to be awed by the ideas machine that is cranking ever onwards at Smith Journal. Unstoppable. You can never know everything you're going to read in an issue, from the interview with the Swedish Director of the Museum of Failure to the collector of Russian space-dog memorabilia.

If you're constantly curious and like your novelty with a hint of yesteryear, then this is the magazine for you. Magfactor of the full wonder of a cabinet of curiosities. That's exactly what you'll find.