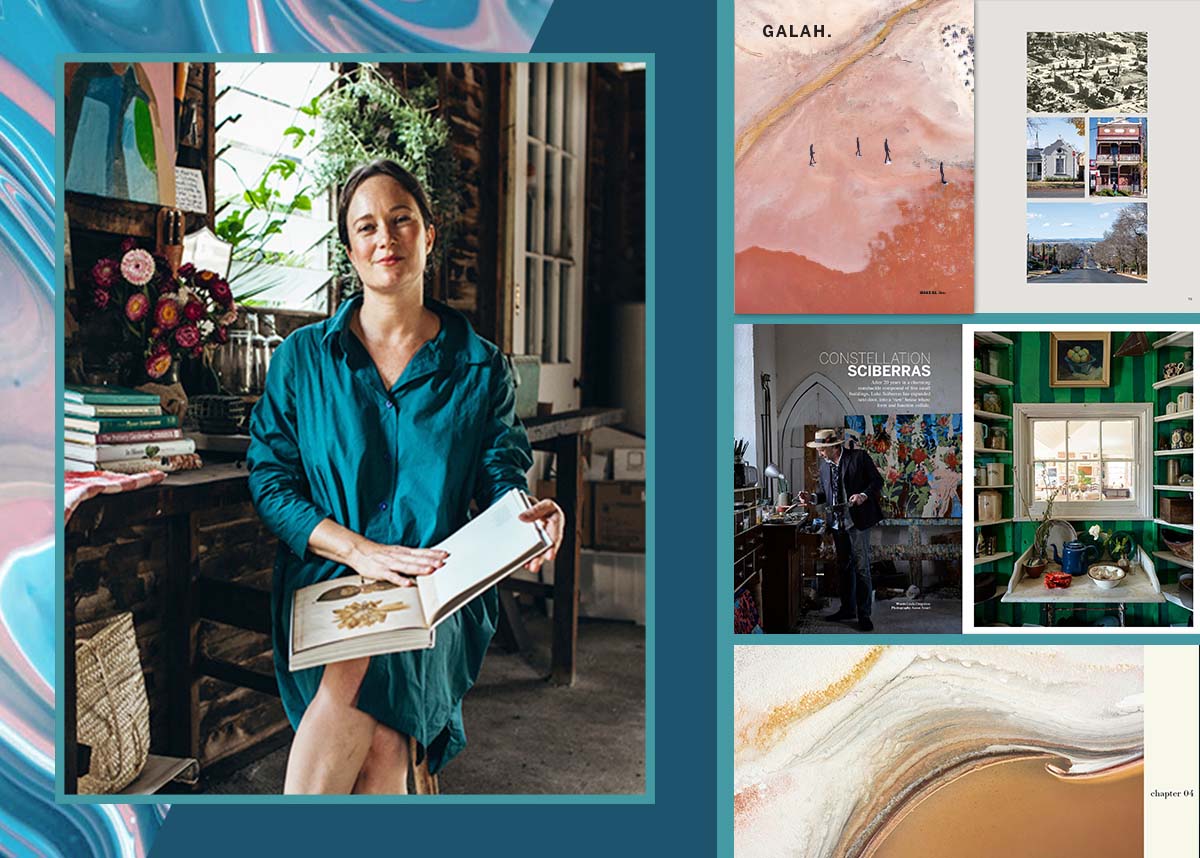 1. WHAT IS GALAH MAGAZINE? WHO IS IT FOR AND WHAT DOES IT COVER?
Galah is a cultural magazine about regional Australia and, as my husband says, Australia's largest triannual magazine (are there any others?!). So often life in regional Australia is portrayed through a lens of disadvantage. Droughts, fires, floods, a lack of services, but my own experience of living out here has been one of advantage. Galah's mission is – through beautiful photography and high quality journalism,with no advertising – to tell the stories of regional Australia. Our target audience is people in regional Australia (men and women), as well as people in urban areas who were interested in regional Australia, who wanted to think about the culture and identity of life in regional Australia today, as well as look at beautiful pages.
We have a focus on art, food, businesses with just a hint of politics. Our regular columnists include journalist and author Gabrielle Chan, author Meg Mason, cook and author Belinda Jeffrey and The Betoota Advocate.
2. WHAT CAN READERS EXPECT FROM GALAH MAGAZINE IN THE COMING MONTHS?
Our next issue coming out in late November is all about Water. We go to a wild island 600km north of Cairns, we visit a fishing shack in South Australia, we visit a vanilla farm and we will introduce our new regular food columnist – the wonderful Belinda Jeffrey.
3. HAS COVID IMPACTED YOUR APPROACH TO THE MAGAZINE OR WHAT READERS WANT FROM THE MAGAZINE?
I launched Galah at the end of last year so I haven't known how to run a magazine in a non-COVID time. I run Galah from my kitchen table on an isolated pecan farm on the NSW-Queensland border with a small team spread out across NSW and QLD, so the normalisation of remote working certainly makes us feel less strange.
4. IF GALAH MAGAZINE HAD A MOTTO, WHAT WOULD IT BE?
A voice from the bush
5. IF YOU COULD BE ANYONE FAMOUS FOR A DAY, WHO WOULD IT BE AND WHY?
Paul Keating. I would give anything to know what it feels like to not only think of, but also deliver, blistering comments like 'all tip, no iceberg'.
6. WHY SUBSCRIBE?
Because I will love you forever.
---end---